Rosie O'Donnell Says You Can't Compare a Predator President Trump to Weinstein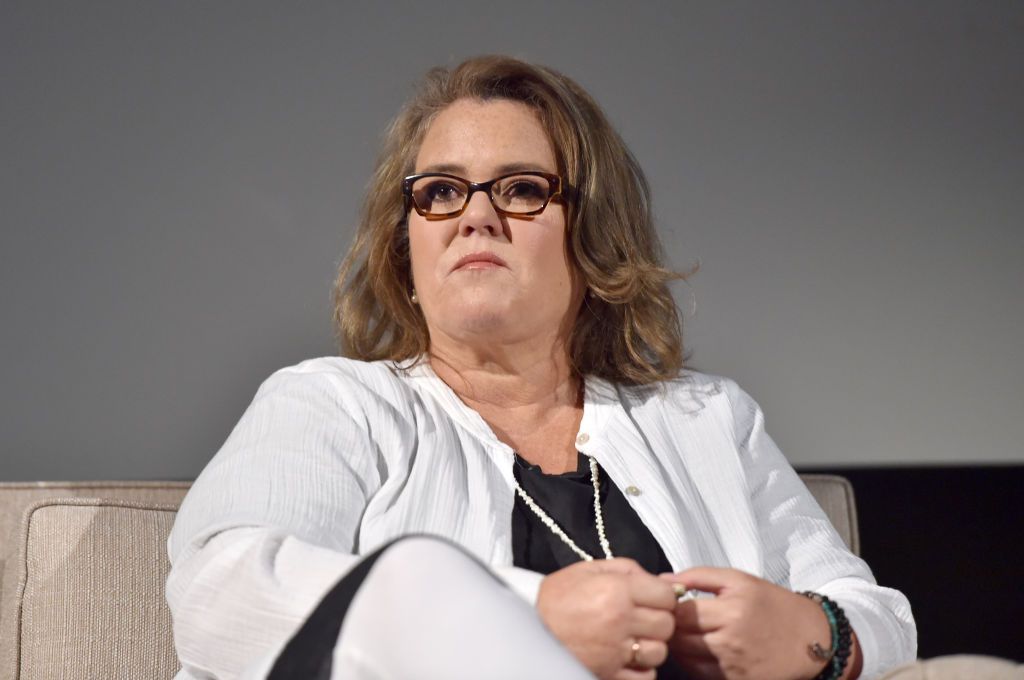 Rosie O'Donnell is calling out the hosts of NBC's Morning Joe for making a "false equivalence" between President Donald Trump and disgraced film executive Harvey Weinstein—one of which she feels is much worse than the other.
On Wednesday morning the 55-year-old comedian tweeted: "hey morning joe - TRUMP is the president - harvey weinstein never was - both are gross sexual predators but its a false equivalence #tvHOSTS." Her tweet is in response to a comment made by Donny Deutsch, who is not a host but a regular guest on Morning Joe, on Friday.
"Like our president, everything is about [Weinstein]. There are a lot of parallels—I'm not calling our president a sexual predator—but there are a lot of parallels in the psyche of these two guys," said Deutsch, the former host of the CNBC talk show The Big Idea With Donny Deutsch.
O'Donnell didn't like the comparison, though she has no problem with Deutsch implying that Trump is a sexual predator. On the contrary, the longtime foe of the president feels he's worse than Weinstein because of their differences in power. The Hollywood mogul may have controlled the careers of many actors and directors, but Trump is the leader of the free world, with executive orders and nuclear bomb codes at his fingertips.
"If Weinstein had been outed as a pervert, and THEN millions voted for him, they might be similar," wrote one user on Twitter. "People knew what Trump was, voted anyway!" O'Donnell shared this tweet and wrote, "Exactly."
O'Donnell also retweeted several other criticisms of Morning Joe and "the media," as well as a clip from CNN in which Trump accepts the title of "sexual predator" with a laugh.
At least 15 women have accused Trump of sexual misconduct since the 1980s, and at least 12 more have publicly accused him of nonconsensual kissing and groping. Among the accusers was former Apprentice contestant Summer Zervos, who claimed he tried to kiss and grope her in a hotel room in 2007.
Following the bombshell reports of Weinstein's growing list of sexual assault and harassment accusers, O'Donnell told E! News she was "not surprised" by the allegations.
"[Weinstein] became very famous at the same time my show was hitting, so I knew of him, and this was not a surprise to me," the SMILF star said. "It's also just a problem of sexism in America.... So it didn't surprise me. We have to agree on the givens in America in order to solve the problem. We can solve these problems if we're able to speak about them out in the open."