Rosie O'Donnell Offered $2M To GOP Senators To Vote Against Trump Tax Plan And The Internet Can't Handle It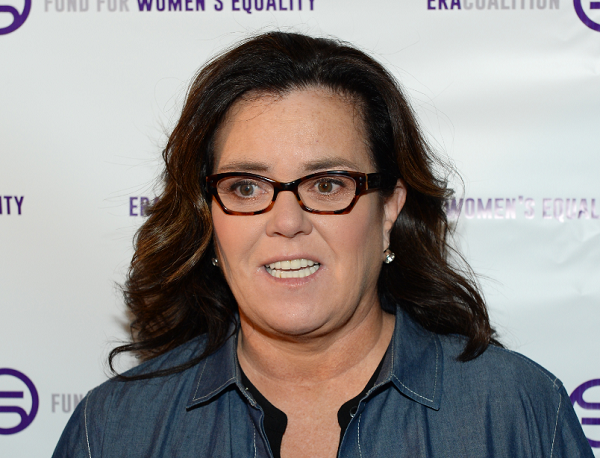 Actress Rosie O'Donnell lit up the internet with a tongue-in-cheek offer to pay two GOP senators $2 million each to vote against President Donald Trump's tax bill.
The former View co-host, whose long feud with the president pre-dates his election, made the indecent proposal to Senators Susan Collins and Jeff Flake on Tuesday ahead of the Senate vote on the healthcare bill—which passed 51-48 early Wednesday morning.
"so how about this
i promise to give
2 million dollars to senator susan collins
and 2 million to senator jeff flake if they vote NO," O'Donnell tweeted with little punctuation or attention to spelling.
"NO I WILL NOT KILL AMERICANS FOR THE SUOER (sic) RICH
DM me susan
DM me jeff
no shit
2 million
cash
each," she concluded.
The outspoken actress also shared links to a number of articles and tweets that slammed the $1.5-trillion Trump-backed tax bill. She also addressed Twitter users who suggested she was breaking federal law by offering senators bribes.
"After Rosie O'Donnell's public attempt to bribe Susan Collins or Jeff Flake with 2 million each, she should probably expect calls from other politicians telling her the proper and usual way to offer bribes quietly and secretly," one tweet said. Another Twitter user suggested that O'Donnell's bribe was merely an effort to re-tip the scales, given how much money is in politics: "Actually she's trying to un-bribe them."
A number of Twitter users appeared to believe that O'Donnell's offer was genuine and suggested she had publicly committed a crime.
It is not the first time O'Donnell's tweets about the president and the current political climate has created an online storm: the actress previously accused Trump of being a child rapist after the president weighed in on NBC's decision to fire veteran Today show anchor Matt Lauer.
Sharing his response to the Lauer story, O'Donnell took a picture of Trump's tweet, scrawled the words "child rapist" over it, and then shared it with her fans.