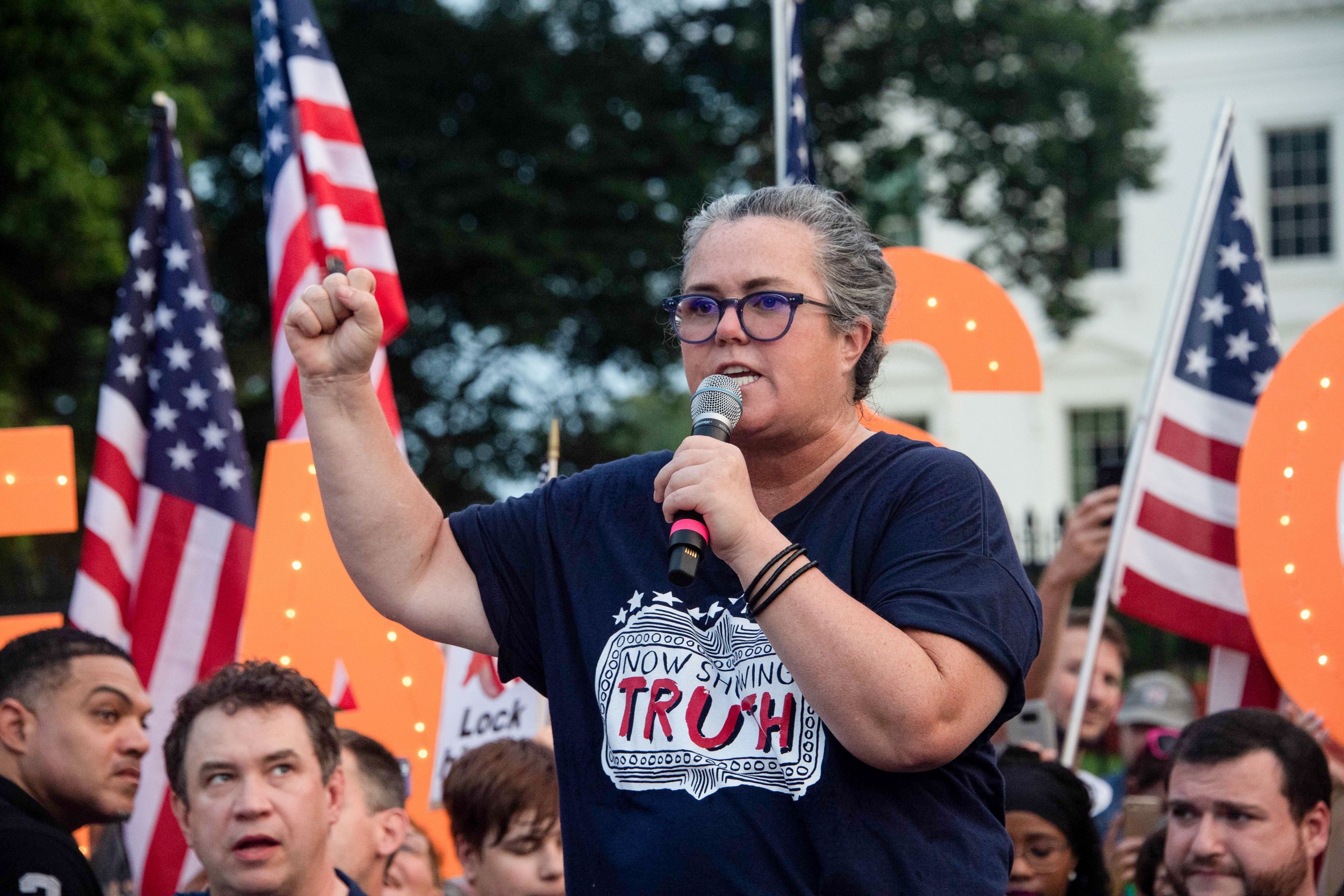 Comedian Rosie O'Donnell dismissed Donald Trump's chances of being reelected into a second term, predicting instead that the president will be arrested before the 2020 presidential election.
When asked by TMZ on Wednesday whether she thought Trump could win a second term, O'Donnell vehemently stated: "I think he'll be arrested." The impromptu interview occurred as O'Donnell was making her way through a busy street in New York City.
"Do you think it's actually going to happen?" the reporter pressed.
O'Donnell responded: "Yes I certainly do. I believe in America, I believe in our political system and I believe we will right the wrong of the tyranny of Donald Trump."
As the comedian headed towards a waiting black vehicle parked on the street, the reporter asked one final question: "Do you think the wall will happen?"
"No, it will never happen," O'Donnell answered. "Never."
For over a decade, O'Donnell and Trump have been locked in a nasty feud, which began in 2006 when the comedian criticized the ex-businessman and television personality on ABC's The View, a show she formerly co-hosted. During the segment, O'Donnell stated she didn't "enjoy" Trump, claimed he was actually bankrupt and described him as a "snake oil salesman on Little House On The Prairie."
At the time, Trump rebuked O'Donnell's statements, saying she was "a woman out of control."
"You can't make false statements. Rosie will rue the words she said," he added. "I'll most likely sue her for making those false statements — and it'll be fun. Rosie's a loser. A real loser. I look forward to taking lots of money from my nice fat little Rosie."
The pair's public feud has grown since then, with each party taking regular shots at each other throughout the years. "When someone dies, maybe he'll shut up," O'Donnell said of Trump on MSNBC last year. The comedian has also called the president "the dumbest human living" and a "creepy fascist."
Trump, who publicly insults his enemies on a regular basis, has called O'Donnell a "mentally sick woman, a bully, a dummy and, above all, a loser" and someone with "no talent and no persona."
Watch the impromptu interview with O'Donnell below: