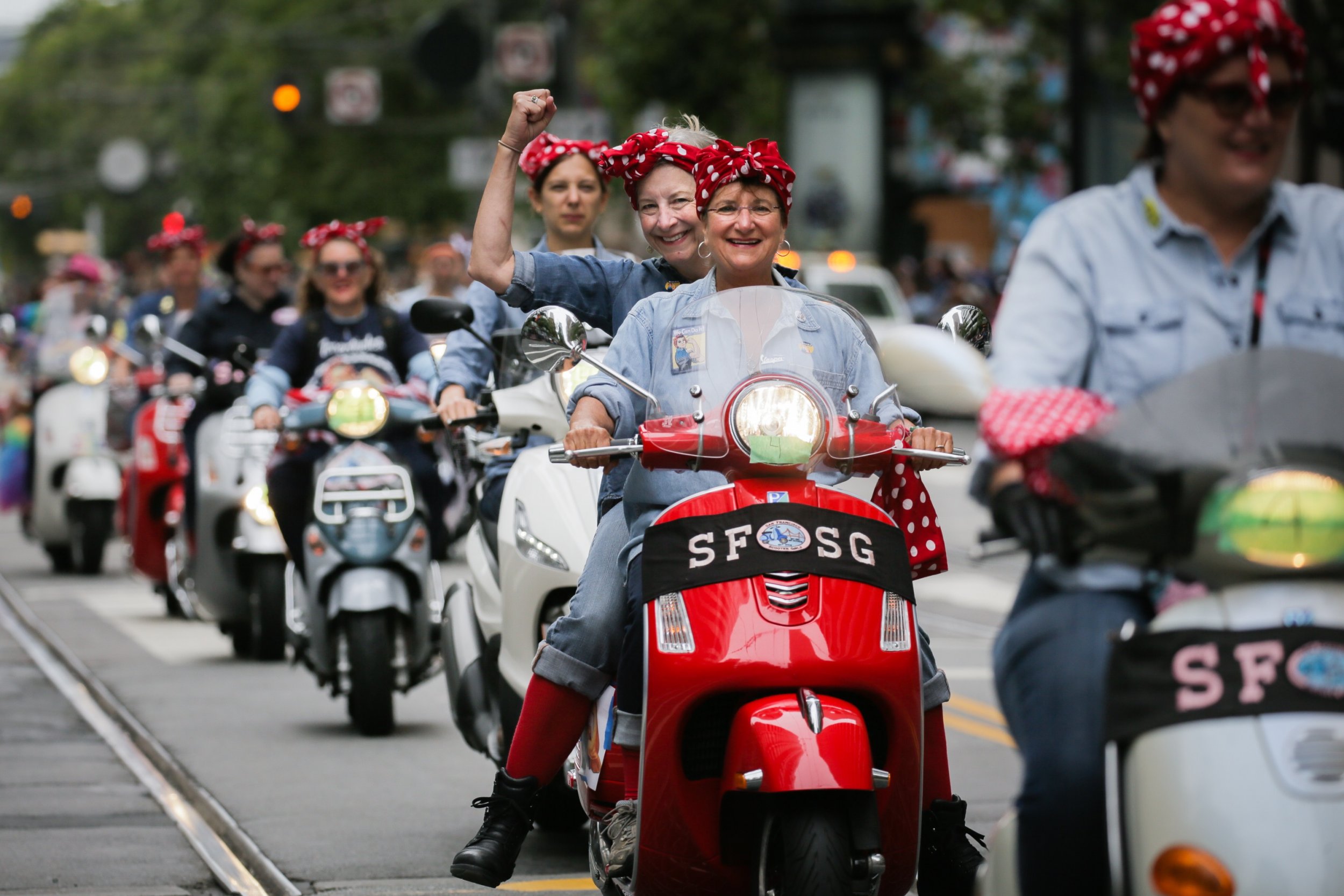 The iconic World War II-era Rosie the Riveter poster has been used as a symbol for the women's movement for years, but few people know the woman behind the image.
Naomi Parker Fraley, the inspiration for the photograph that became the poster, died of cancer on Saturday at the age of 96 in Longview, Washington, KATU reported. According to Fraley's daughter-in-law Marnie Blankenship, a photographer snapped a picture of Fraley while she was working in a factory at California's Alameda Naval Station during World War II. She was among the millions of women who entered the labor force during the Second World War.
But Fraley was not recognized as Rosie until more than seven decades later, CNN reported Tuesday.
More than 60 years after the photo was taken, Fraley attended a convention of women who joined the labor force during World War II. There, she saw the photo thought to have inspired Rosie the Riveter and recognized herself. The caption, however, read "Geraldine Doyle," The New York Times reported in Fraley's obituary Monday.
James J. Kimble, a professor at Seton Hall University, began an investigation into the identity of the authentic Rosie the Riveter, which "became an obsession," The New York Times reported.
Kimble said that Doyle saw her likeness in the photo as well as the poster, a resemblance that led reports to recognize the photo as Doyle. The claim was further reported when Doyle died in 2010, according to The New York Times.
Kimble's research came to fruition when he discovered the original photograph, captioned with the name Naomi Parker, the location of Alameda and the date: March 24, 1942, The New York Times reported. Kimble visited Fraley in 2015 and confirmed the photo was of her.
In 2016, Kimble released an article titled "Rosie's Secret Identity," published in Rhetoric & Public Affairs, a theory and history journal.
"I didn't want fame or fortune, but I did want my own identity," Fraley told People in 2016 after Kimble's discovery went public.
Her son Joe Blankenship says Fraley's humility was one reason she was overlooked all those years. "I'm thankful that she got the notoriety that she deserves," he told KATU. "The funny thing is she was a humble person and she didn't care."
Fraley may have been humble, but she cared about her impact.
"The women of this country these days need some icons," Fraley said in the People interview. "If they think I'm one, I'm happy."