Ross Dress for Less Reopening: Full List of Stores Open in Idaho, Montana, Oklahoma, South Carolina, Utah
Yes, Ross Dress for Less is reopening—and has actually already opened in a few states. As of today, Ross is open in Idaho, Montana, Oklahoma, South Carolina and Utah, according to its website.
Fans have been eagerly waiting for Ross to reopen, along with other department stores like TJ Maxx and Marshalls. Now, Ross fans in certain states can start shopping for some bargains.
If your local Ross store is open, according to the list below, check with your local store for its latest opening hours. Ross is also dedicating every Tuesday from 9 a.m. to 10 a.m. local time to seniors and people with higher medical risks.
Due to the store closures, Ross has implemented a temporary return and exchange policy, allowing shoppers to return an item within 30 days of a store reopening. Products purchased after February 16 will be refunded, and returns will be held in quarantine for 72 hours before being returned to the sales floor.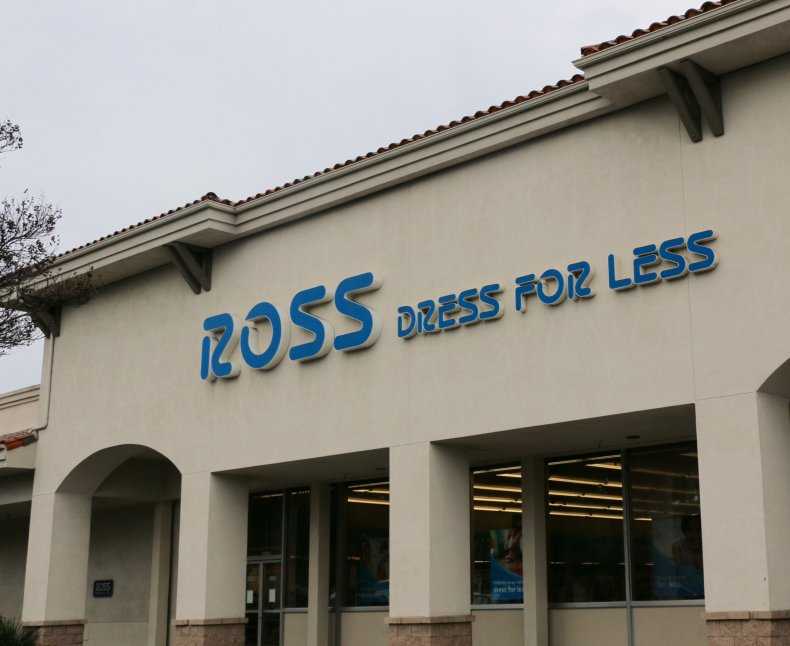 While the stores are reopening, fitting rooms will remain closed, and Ross has suspended merchandise holds.
Ross Dress for Less has taken various safety precautions, including providing disinfectant wipes to sanitize carts, providing sanitizer for customers and associates, and has adjusted its store hours to allow time for cleaning.
The store chain is limiting the number of customers permitted into the store, is encouraging social distancing, and has implemented one-way aisles. Additionally, Ross is providing contactless payment options and is encouraging all customers to wear face coverings.
Ross is providing personal protective equipment to its associates, providing them with daily health checks and has installed plexiglass shields at registers.
Ross Stores Open
Below is a full list of the Ross Dress for Less stores open as of May 15, according to the company's website. Please check with your local store for its latest operating hours before visiting.
No official opening date has been announced for other locations, and as stay-at-home order restrictions vary, some states may open sooner than others.
Idaho
SE Boise
N Boise
Boise
Meridian
Montana
Oklahoma
No Oklahoma
Oklahoma City
NW Oklahoma City
Midwest City
Edmond
W Oklahoma City
SW Oklahoma City
Yukon
Moore
Norman
Shawnee
Stillwater
Enid
Tulsa Hills
Tulsa
Southeast Tulsa
South Carolina
SE Columbia
Sparkleberry
Columbia
Lexington
Aiken
Florence
N Augusta
Indian Land
Rock Hill
Summerville
Greenwood
N Charleston
Charleston Citadel
Utah
Spanish Fork
Provo
Orem
American Fork
Draper
South Jordan
Forth Union
West Jordan
Taylorsville
West Valley
Brickyard
West Valley City