'My Friend Dahmer' Star Ross Lynch Reveals How He Got Into a Serial Killer's Head
To millions of teenagers, Ross Lynch is a blond, floppy-haired Disney star and the lead singer of pop band R5. This weekend, that image might be shattered when Lynch's new film, My Friend Dahmer, gets a wide release. The star of Teen Beach Movie and Teen Beach Movie 2 delivers a haunting performance as a young Jeffrey Dahmer. "This isn't the Jeremy Renner version," Lynch told Newsweek. "I'm not adult Dahmer going to gay bars and looking for victims. This is the story before that story."
This version of Jeffrey Dahmer, directed by Marc Meyers and adapted from Derf Backderf's popular non-fiction graphic novel, is a gay, lonely teenager whose friends treat him like an ironic mascot rather than a person. He's only beginning to feel dark compulsions, and he tries to mask his morbid curiosity by drinking at school. As Backderf points out in his incredible memoir, he doesn't remember any adults stepping in to help Dahmer at the high school they attended together.
Lynch said he's prepared for how his career will change, though even playing a serial killer might not help with another legacy. "It's funny," he said, "I don't think I'll ever be able to shed that damn title, Disney star. It doesn't matter what I do, I even hear people calling Ryan Gosling a Disney star, and it's like come on already, he did that 20 years ago."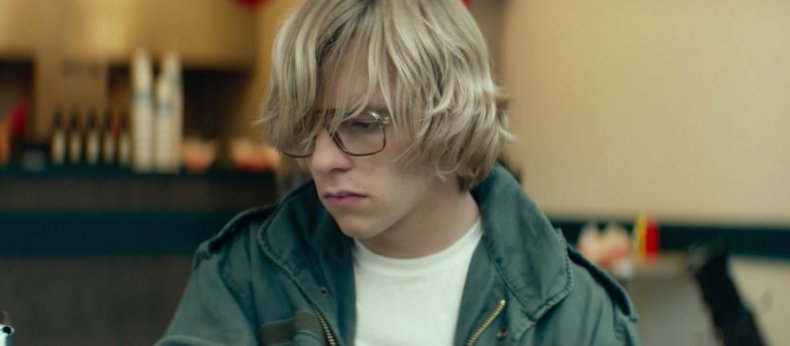 Lynch is a smart guy, though; he's aware that his image has given My Friend Dahmer an ironic boost. "It's a good headline, I can't blame people," he laughed. "Disney Star Playing Serial Killer." If that disconnect helps promote the film, Lynch says it's probably a good thing. Though he didn't know who Jeffrey Dahmer was when he was first given the script, Lynch says it took him no time at all to familiarize himself with the Milwaukee Cannibal.
"When someone gives you an opportunity to play an infamous criminal, you do as much background research as you can. It's the 21st century, you know, I have Google. But as much as I read, that's only surface level." Lynch says that when we learn about serial killers, we typically read about the ferocity of their crimes, and we even characterize them in our heads the way the media at the time covered their case. Dahmer was the "Milwaukee Cannibal" to Lynch before he worked on this film, but now it's a little more complicated.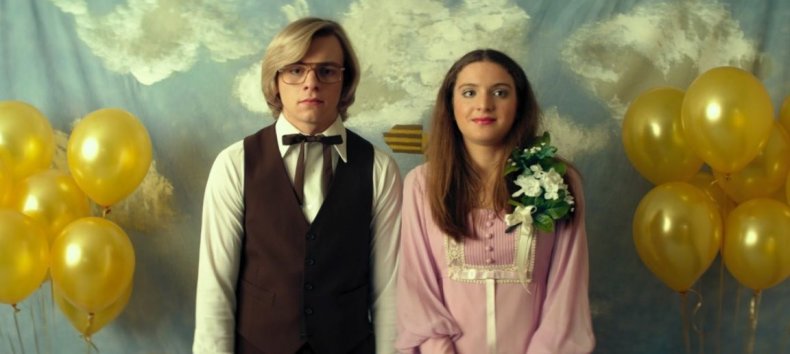 Young Dahmer, as remembered by Backderf and described by Dahmer himself in interviews, was a burgeoning alcoholic and a closeted gay kid haunted by dark impulses he tried to fight for years. After playing him and watching the chilling interview tapes, Lynch says he feels compassion for the guy. "He was just a really lonely dude, and everyone in his life abandoned him. Can you imagine being his father? I just can't."
Lynch says Dahmer's father, the way he appears in several interviews with Dahmer, was particularly fascinating. "You can see on tape that he's still his son and they still embrace. He pats his leg at one point, like, It's OK, you're doing the right thing now by telling the authorities."
Lynch filmed his scenes as Dahmer in the convicted killer's childhood home. He describes the process of playing him as complicated. "It wasn't so much getting into a young Dahmer's head that was hard, but getting out of it at the end of the day. My coping mechanism was taking long showers. That was how I shed him every night."
My Friend Dahmer is in theaters now.