Rostov Fire: How Did the Massive, Costly Russia Blaze Start?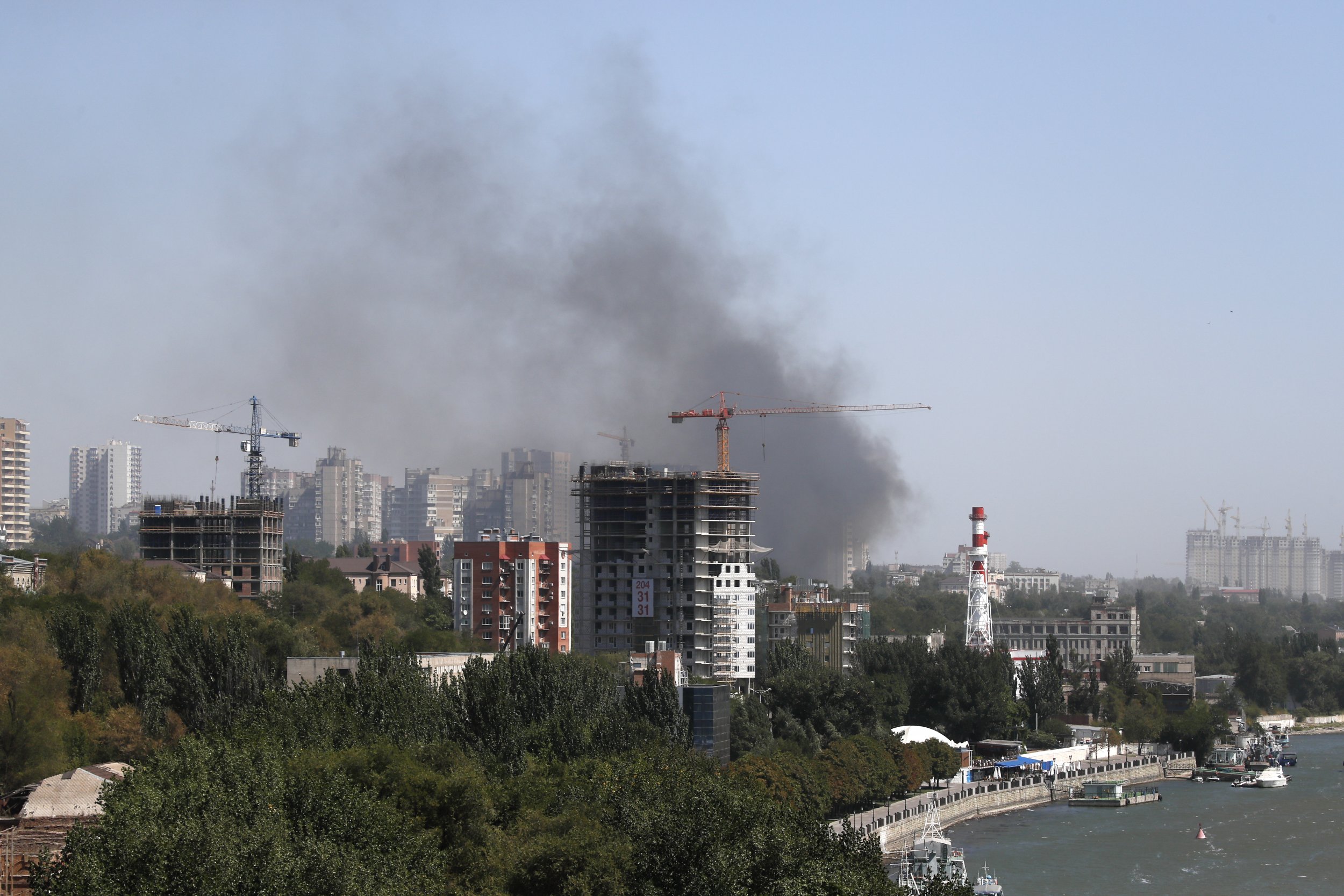 Russian police are investigating the cause of a massive fire that consumed residential areas in the city of Rostov and took a day to put out. One person is dead and at least 58 people have been injured, according to local officials, as more than 100 buildings burned, including 80 homes.
The cause of the devastating fire is so far a mystery, with arson already dangled by the press as a possibility.
Read More: Is Russia using Belarus wargame to push troops near Poland?
The regional head of Russia's Emergency Situations Ministry, Valeriy Panov, has so far guessed that the fire may have spread from a garbage dump on private property, having been fanned by the windy weather on Monday. While his claims that the "main reason for the fire" was wind, the idea that the blaze was deliberately set is in the air.
Russian state media has already reported that police are investigating the case with suspicion of arson, according to a source in law enforcement who spoke to the Itar-Tass news agency on the condition of anonymity. The official did not speculate on the motive for such an act. On the record, the regional Interior Ministry head, Oleg Agarkov, said on Tuesday arson is only one of many versions being investigated.
So far, Russia's federal investigative body, the Investigative Committee, has only leveled charges of negligence at local services over the fire, Tass reports.
The civic movement Open Russia, meanwhile, unearthed claims by local residents on social media from earlier this month that they were threatened to sell their homes to redevelopers or see them burned down. The reason the unidentified men who introduced themselves the residents as construction officials gave for their interest in Rostov real estate was reportedly their desire to build a hotel in time for the 2018 World Cup, which Russia will host.
Citing a local expert, the BBC has played down the possibility as a cause of the blaze, as arson would leave less than a year to build a hotel on the charred remains of local homes.
As the cause of the fire so far remains a mystery, more than 1,500 people are set to request some form of social aid as a result of the blaze, while Moscow has prepared to spend 600 million rubles (just over $10 million) to help the victims.
Rostov Fire: How Did the Massive, Costly Russia Blaze Start? | World