'Roswell, New Mexico' Season 3: Will There Be Another Season of the CW Show?
Roswell, New Mexico brought its most recent season to an end on The CW on June 15 with a shock cliffhanger that saw the gang meet a mysterious stowaway who looks exactly like Max (played by Nathan Dean Parsons). With such a dramatic end to the show, fans are eagerly anticipating the next set of episodes from the series.
However, there is good news and bad news when it comes to Roswell, New Mexico Season 3. The good news is that the show was renewed for Season 3 way back in January 2020, two months before the current season of The CW show aired.
At the time, CW president Mark Pedowitz said: "These early orders for next season give our production teams a head start in plotting out story arcs and a jump on hiring staff, and this also provides us with a strong foundation of established, fan-favorite CW shows to build on for next season."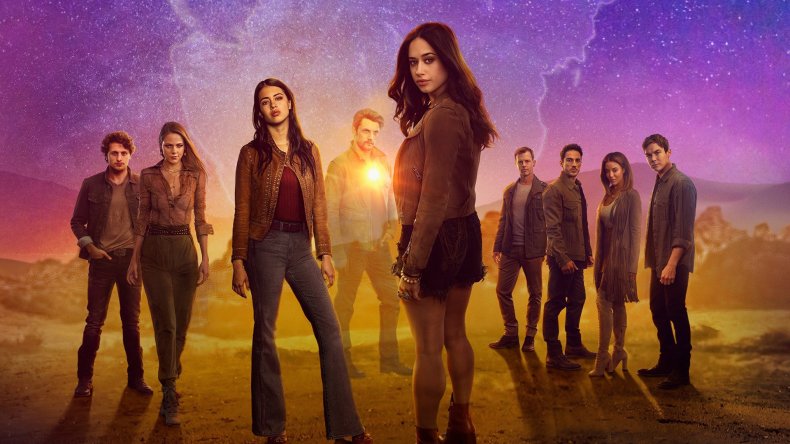 This statement, however, came before the production shutdown that has lead to delays in the filming of nearly all CW shows. Though Roswell, New Mexico managed to film all of Season 2 before shooting had to shut down, the series has not been able to start filming Season 3 yet.
This brings us to the bad news: The show is going to be subject to a longer break between seasons. The CW is holding back most of its scripted series until January 2021, when series like Riverdale, All-American and Batwoman will return.
However, Roswell, New Mexico is not among the shows set to return in January. Instead, the show is being "held for midseason" according to TVLine. Though midseason is usually in January, four months after the start of the season in September, the fact that The CW's 2020-2021 TV season is not kicking off until January suggests that viewers will not see Season 3 of Roswell, New Mexico until May 2021 at the earliest.
Though fans have around a year to wait for more of the show, its makers have already been hinting at what fans can expect from the upcoming episodes. Creator Carina Adly MacKenzie told Entertainment Weekly:"The interesting thing is that before we took our extended break, we were planning on a season about racism in the police department. So during the break, we're doing a whole lot of thinking about how we're going to take a look at our plans with new eyes."
Though she would not reveal many details of who Max's doppelganger is, her interview with TVLine may include a hint about the character's true nature. Asked about the original Roswell series and its links to Roswell, New Mexico, MacKenzie said: "They did have a clone element on the first show," suggesting that her show may be following suit.
Season 2 of Roswell, New Mexico, meanwhile, is coming soon to Netflix. The majority of CW shows come to streamer eight days after their season finales air, so the show should be released online on Tuesday, June 23.
Roswell, New Mexico Season 3 is coming in 2021 to The CW.