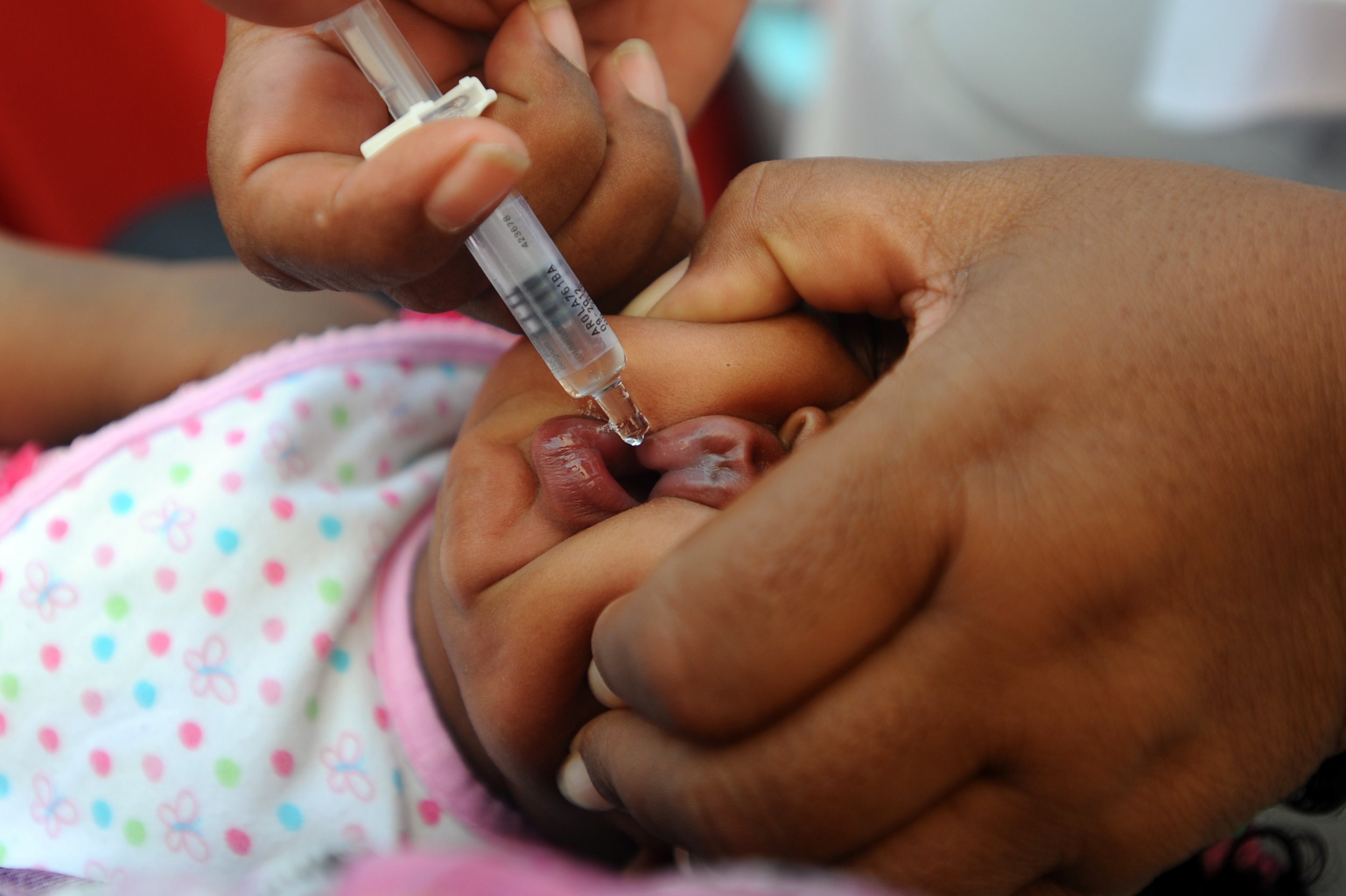 A new vaccine which does not denature in heat and costs less than $2.50 is a "game changer" for African children affected by a virus that causes more than 1,000 deaths per day, according to Médecins Sans Frontères (MSF).
The medical charity said Wednesday that successful trials of the vaccine—known as BRV-PV—had been conducted on 4,000 children under the age of two in the West African country of Niger. The results of the trials were published Thursday in the New England Journal of Medicine.
The vaccine protects against rotavirus, an infection common in infants and young children that results in severe watery diarrhea, sometimes accompanied by vomiting, fever and stomach pains. Diarrhea is the second-biggest killer of child deaths worldwide, accounting for in one in every nine deaths of children under five years old.
Rotavirus infections kill an estimated 1,300 children each day, with most of the victims in sub-Saharan Africa. The virus is highly contagious and can be spread between children by contaminated hands, objects, food or water.
There are currently two highly-effective vaccines available against rotavirus, but both require constant refrigeration, making it difficult to reach isolated communities in arid, desertified areas. BRV-PV, however, is stable at 37 degrees Celsius (98.6 degrees Fahrenheit) for one year and 40 degrees celsius for six months (104 degrees Fahrenheit), Al Jazeera reports.
BRV-PV remains under review by the World Health Organization (WHO), but once approved, it could be procured by governments and private enterprises in low-income countries. In the trials, there were 31 cases of severe rotavirus gastroenteritis in the group of children receiving the vaccine compared to 87 cases in the placebo group, meaning that the virus had a 66.7 percent efficacy.
"We believe that the new vaccine can bring protection against rotavirus to the children who need it most," said Dr. Micaela Serafini, MSF medical director.
The trials—the first of their kind to be approved in an African country—were conducted by Epicenter, the research and epidemiology branch of MSF, alongside Niger's ministry of health, the Cincinnati's Children's Hospitals, and the Serum Institute of India, which produces the vaccine.
A spokesman for the international vaccine alliance Gavi said that "adding more flexibility to the cold chain could allow more vaccines to reach the hardest-to-reach locations" but added that the final recommendations on temperature control could be different to the conditions used in the trial, the Guardian reported.