Controversial Transvaginal Mesh Implants Leave Women with 'Rotting Pelvises'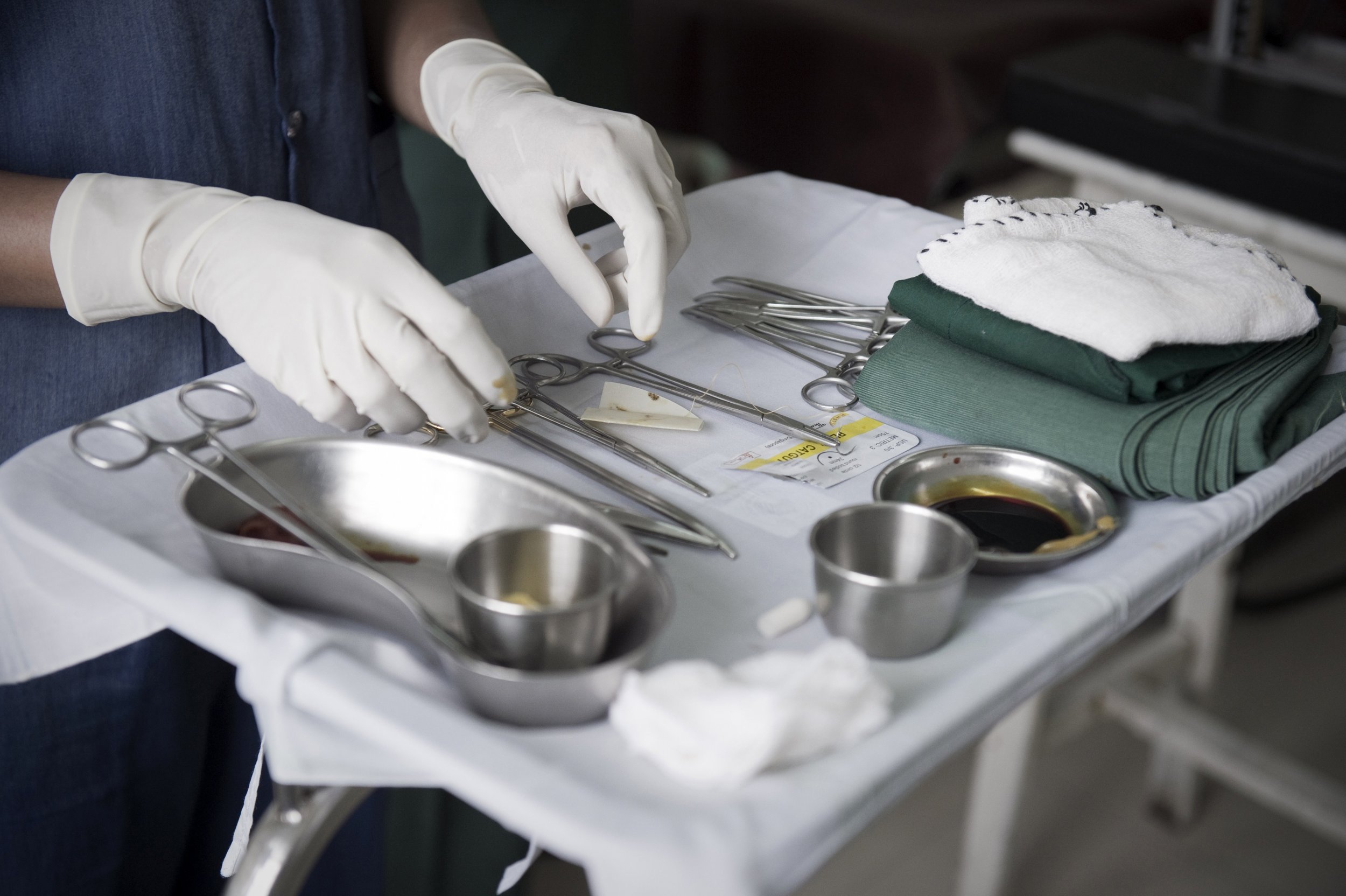 On Wednesday, the Australian Senate recommended that transvaginal mesh, a pelvic implant used to address prolapse, only be used as a last resort. These guidelines are similar to those already in place in the United States, and come after horror stories emerged of the wire mesh cutting through patients' vaginal walls and piercing their organs, and even their partners' organs during intercourse.
In addition to recommending that the mesh be used only as a last resort, the Australian Senate's report outlined 12 other recommendations, including that any adverse effects of the mesh implants must be reported, NT News reported. The report also called for doctors to give potential patients more information on the risks of the mesh implants, and for doctors and nurses to be better trained on how to secure the implants.
Transvaginal meshes are designed to address pelvic organ prolapse, a condition where an organ in the pelvis, such as the bladder or rectum, begins to fall into the vagina. According to the American Urogynecologic Society, nearly half of women between 50 and 79 may experience some type of pelvic prolapse.
Dr. Marian G. Acevedo, Urogynecology Division Fellow and OB/GYN Department at Yale University told Newsweek that there are similar guidelines in the United States. Here, the mesh is also reserved as a last case scenario. Patients are also required to understand all the risks, and doctors and nurses must undergo special training to ensure they understand how to place these meshes correctly.
"The general thought is that it [transvaginal mesh] should only be used in very specific patient populations," Acevedo told Newsweek.
These include patients who did not benefit from prior prolapse repair attempts and patients own tissue is not enough to prevent prolapse recurrence.
Related: Women Can Be Blocked From Birth Control by Employers, Says Trump Nominee
Some of the women who have been adversely affected by the mesh, however, said the guidelines are too abstract.
"This (report) feels somewhat ambiguous and can be interpreted several different ways. ... It's very unlikely that it'll make any difference," Justine Watson, who's mesh cut through the wall of her bladder and sliced her urethra, told CNN. "As these devices were to be permanent, we are meant to live with rotting pelvises forever."
Other women like Watson who received the mesh experienced an assortment of serious injuries, ranging from bleeding and discomfort to the mesh coming through the vaginal wall and piercing other organs, or their partners, during intervourse, CNN reported. Acevedo acknowledged that the mesh has caused significant discomfort and damage in some patients, but maintained that it still has a place in medicine.
"When it comes to mesh, I think there is a balance between being able to provide an alternative to patients with complicated prolapse repair history and minimizing the possible complications," said Acevedo. "I think that's where we are at now."