Rottweiler Mauls One-Day-Old Boy to Death, Owner Charged
A man from New Zealand has been charged over a dog attack that left a one-day-old boy fatally injured.
The 21-year-old, from Hamilton—a city on the North Island—was charged with owning a dog that causes serious injury/death after the newborn was mauled by a rottweiler inside a home.
Jaxon Johnson died in Waikato Hospital a day after the attack in October. The New Zealand Herald reported that the dog mauled the baby while his mother went to the bathroom.
The baby was dragged into the garden before the dog attempted to bury him, the newspaper said.
The Herald also reported at the time that the mother had posted an image on Facebook of herself when she was pregnant, with the caption: "If only I could go back to this day with (you) still in my tummy, my son."
Grandparents Vera and Viktor Zabiyaka met their grandson for the first time the night before he died.
"We got a phone call about 10 o'clock on Sunday night from [Jaxon's mother's] midwife at Waikato Hospital who advised us to go there," Vera told the paper.
"She told us the baby was 'beautiful' and a 'good' boy ... he had been bitten but he was still alive. We didn't even know that the baby had been born at that stage."
The man, whose identity the court agreed should not be made public, was charged under Section 58 of New Zealand's Dog Control Act 1996.
Witnesses Takilesi and Junior Afamasaga, who are brothers, told Newshub that they ran over after hearing screams for help.
"[She] was just trying to keep the baby awake, trying to keep it crying," one of the brothers said.
"She asked me for a cloth so I took off my hoodie and gave it straight to her."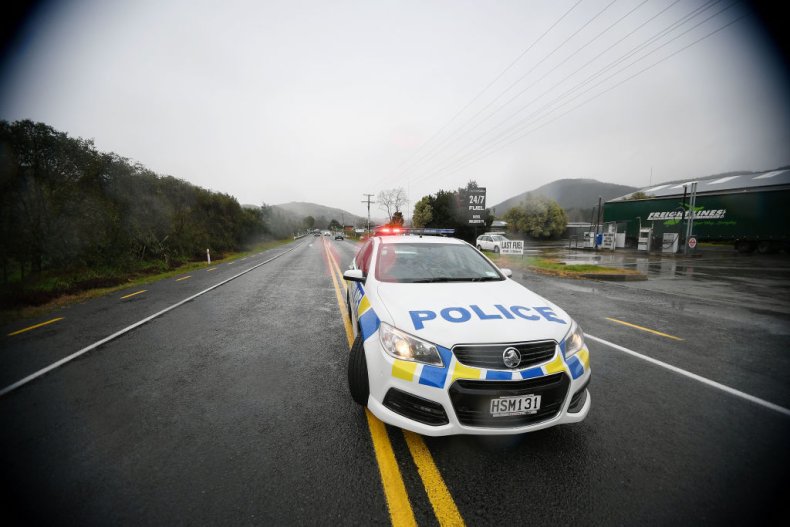 Another witness, who only gave her name as Karen, told Stuff: "He was just so little. He was all dirty and had bits of blood on him. She told me which dog did it – they have two. It was the rottweiler.
"All she did was pop to the toilet and it happened just like that. The whole thing is horrible, every time I close my eyes I just see him."
Hamilton City Council said animal control staff collected the rottweiler and another dog, believed to be a Staffordshire terrier, shortly after the incident.
The chairman of Hamilton City Council's Dog Control Hearing Panel councillor Ewan Wilson said the dog would be destroyed if instructed to by the court.
In October, an infant in Virginia was mauled to death by a pet dog. Police said the infant had been sleeping in bed with its parents when they were woken by "a large amount of motion," at which point the father saw the injuries to the child.
That same month, a young girl was rushed to hospital after a dog bit off her hand in Alabama. Police said the seven-year-old put her hand through a fence into the dog's enclosure.