A Rough Olympic Road Ahead | Opinion
Some of my favorite sports memories are from a steady stream of classic Olympic moments. From childhood through young adulthood, watching and appreciating American athletes in competition with the best in the world filled a vault of images that inspire me still.
The first Olympic Games I recall clearly were in Mexico City in 1968, where the triumphs of Cathy Rigby and George Foreman made the news alongside the raised-fist anthem protest of Tommie Smith and John Carlos.
Four years later, we watched the record-shattering gold medal exploits of Mark Spitz while reeling from the terrorist attack on 11 Israeli athletes and coaches.
The 1980 Winter Olympics brought the "Miracle on Ice," but just weeks later Americans withdrew from the Summer Games as part of a boycott protesting the Soviet incursion into Afghanistan.
Outside events have often intruded on what is meant to be a pleasant respite from global tensions. Since the Winter Olympics broke off to enjoy their own staggered quadrennial spotlight in 1994, we've been treated to a fresh burst of worldwide sports delights every two years. With the coronavirus delaying the 2020 games, we will now get two Olympiads inside of seven months. And if past Olympics have been rocked by their share of problems, the one-two punch of a pandemic and another wave of boycotts may jostle the games like never before.
Tokyo has been preparing to receive the world for the XXXII Olympiad since 2013. Little did Japan know that the anticipated 2020 dates would be bumped back a year by the COVID-19 outbreak. When the delay announcement was made in March 2020, there was great hope that the pandemic would loosen its grip sufficiently to allow the games to be held more than a year later.
Yet here we are, enjoying what looks like a path out of our COVID plight in America, but watching other parts of the world struggle mightily. Faced with daunting numbers in Japan and in some parts of the world that had planned to send athletes and fans, the International Olympic Committee banned all overseas spectators. The accomplishments of the athletes will still be written into history, but without the magic of the world coming to one place to watch it before their collective eyes.
Estimates vary as to the economic impact of visitors who now will not attend, but any loss will only add to the cost of delaying the whole enterprise for a year. Atop the financial challenges, add the wet blanket of lost enthusiasm from the Japanese people themselves. As the ban on visitors was announced, a national poll showed around 80 percent favoring another delay or outright cancellation.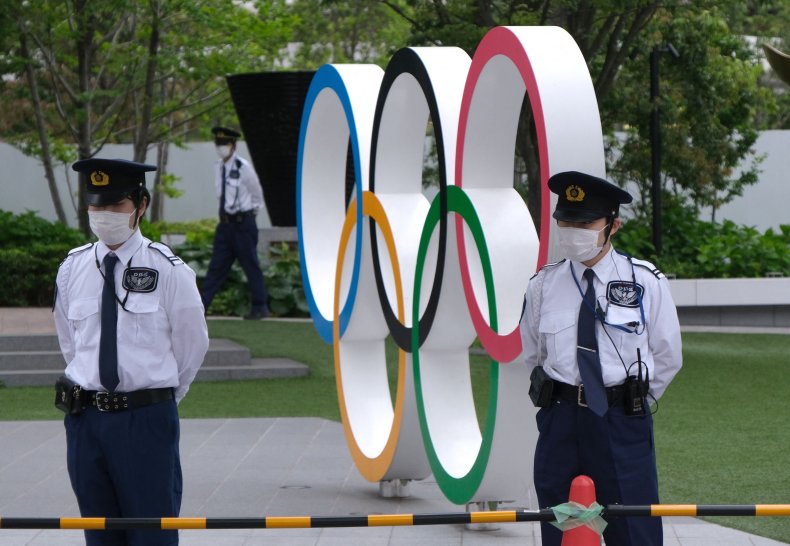 When the games open on July 23, participants will be no less motivated to strive for their Olympic dreams, but their efforts will play out against the backdrop of an ongoing pandemic nightmare.
COVID may not extend its tentacles into the 2022 Winter Games in February. Regardless, for those games, actual athlete participation may be in doubt. When Beijing was narrowly selected in 2015, we were seven years past the city's successful hosting of the 2008 summer games. Poised to become the first city to host both summer and winter games, the Chinese capital now faces a series of controversies that could make the 2022 Olympiad the next to be damaged by boycotts.
The Uighur genocide and oppression in Hong Kong have been enough to feed boycott buzz in some nations. If China's reputation suffers more blows from its uncooperative stance as the world seeks answers to the questions of COVID's origins in Wuhan, those pressures may mount.
In America, we could then see a repeat of the dilemma we faced in 1980. There was a strong desire to punish an offending host nation, but athletes lost the possibility of realizing a lifetime dream and winning a share of history. A skipped Olympics means eight years between opportunities—an eternity given that the window of peak ability is sometimes far shorter.
For the Tokyo games, the die is cast. Full complements of athletes will give their all this summer in front of any Japanese fans who choose to buy tickets. There will be no crowds waving a variety of flags, cheering on their young compatriots. But at least the achievements will be realized among the usual full slate of competitors.
But as for Beijing next year, there are no guarantees. Will China's behavior suddenly improve if faced with a serious boycott threat? Will the U.S. and other nations feel as broadly compelled to step away as they did in 1980, when 65 countries stayed home?
The Beijing winter games will take place under a cloud of controversy as surely as the Tokyo opening ceremony had to endure COVID setbacks. We will not get an Olympic season free of troubles. As these games are held, Paris and Los Angeles are prepping for the next two summer contests while Milan readies for Winter 2026. Prospects for Winter 2030 include a return to Salt Lake City, Vancouver or Sapporo, Japan, as well as a Barcelona bid, looking to join Beijing as summer and winter host.
So it appears we will get a decade-long breather with no further oppressive regimes hosting the Olympics. If we can just dodge further pandemics in that same stretch, maybe we can get back to making Olympic memories unfettered by dire distractions.
Mark Davis is a talk show host for the Salem Media Group on 660AM The Answer in Dallas-Ft. Worth, and a columnist for the Dallas Morning News and Townhall.
The views expressed in this article are the writer's own.