Rouhani Promises Iran Will Honor Nuclear Deal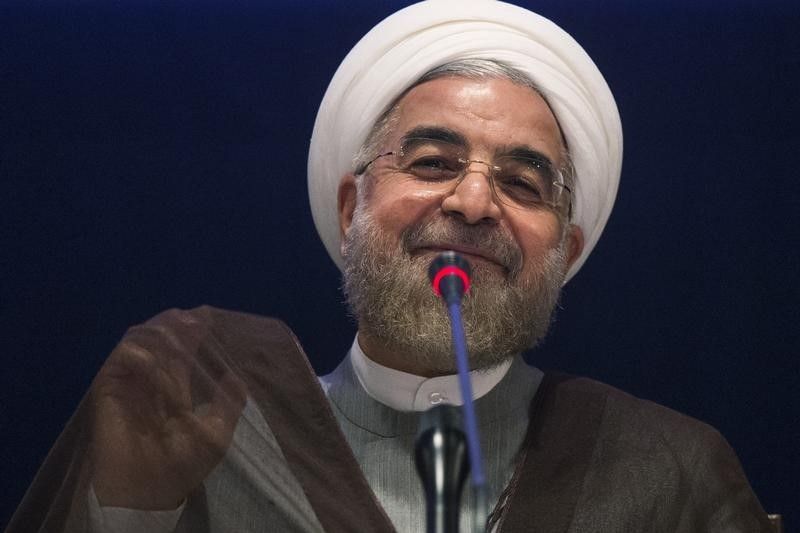 DUBAI (Reuters) - Iran will honor the framework agreement for a nuclear accord provided world powers hold up their end of the bargain, President Hassan Rouhani said on Friday, hailing what he called a historic deal.
"We don't cheat. We are not two-faced," Rouhani said in a live televised address. "If we've given a promise ... we will take action based on that promise. Of course, that depends on the other side taking action on their promises too."
The tentative accord, struck on Thursday after eight days of talks in Switzerland, clears the way for a settlement to allay Western fears that Iran could build an atomic bomb, with economic sanctions on Tehran being lifted in return.
He added that world powers now accepted Iran could enrich uranium on its own soil, something he said they had once argued posed a threat to the region.
The accord marks the most significant step toward rapprochement between Washington and Tehran since the 1979 Iranian revolution.
"Today is a day that will remain in the historic memory of the Iranian nation," Rouhani said.
"Some think that we must either fight the world or surrender to world powers. We say it is neither of those, there is a third way. We can have cooperation with the world."
Rouhani Promises Iran Will Honor Nuclear Deal | World