A Roundup of Everyone Donald Trump Upset in His Announcement Speech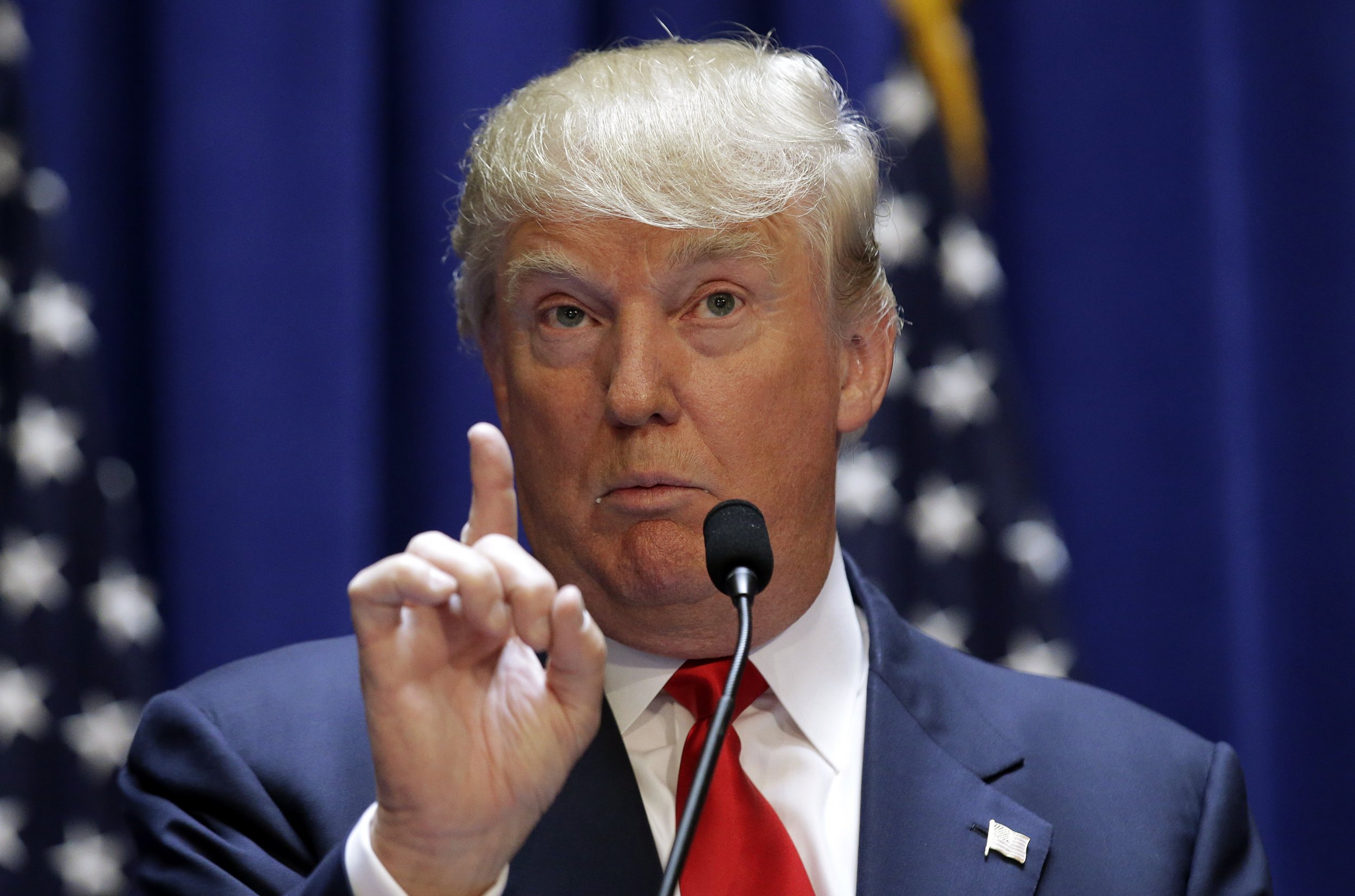 Real estate mogul and name-brand steak eater Donald Trump, who definitely hasn't talked about running for president of the United States of America since the Paleozoic Era, announced his campaign for the forthcoming 2016 election in a Tuesday speech.
High above in his ivory Trump Tower, the reality television star and offender of comb-overs everywhere spoke about his plans to "take the brand of the United States and make it great again," choosing to highlight his $10 billion net worth and not, say, the creation of jobs that could help restore America's economic prowess.
Below is a roundup of everyone Trump didn't win over with his speech.
Canada
Canadian rock legend Neil Young is not pleased with Trump for using his 1989 song "Rockin' in the Free World" as the soundtrack to the announcement event, because he apparently didn't ask to use it. In a press release, Young stated: "Donald Trump was not authorized to use "Rockin' in the Free World" in his presidential candidacy announcement. Neil Young, a Canadian citizen, is a supporter of Bernie Sanders for president of the United States of America." A campaign spokeswoman for Trump said in a statement that the candidate had, indeed, the legal right to play the anthemic song because of a license agreement with the American Society of Composers, Authors and Publishers (ASCAP), but that they wouldn't be playing it again during his campaign. So much for, as the song goes, being "a man of the people, says keep hope alive."
China
Trump seriously offended China in his speech, saying that the nation had been nabbing American jobs. Trump promised to "bring back our jobs, and I'll bring back our money." Lu Kang, a spokesman for the Chinese Foreign Ministry, offered a retort to Trump's claim on Thursday, saying: "It's a two-way, win-win situation. Such trade has actually given the two sides great benefits," referring to economic and trade cooperation between China and the United States.
Japan
"When did we beat Japan at anything?" Trump asked at one point, apparently forgetting an important part of the 20th century. He accused Japanese citizens of "taking" American jobs, as he had with China: "They take our money, and then they loan us back the money, and we pay them in interest, and then the dollar goes up so their deal's even better." He also made the claim that Chevys didn't exist in Tokyo, which is untrue.
Mexico
Trump also made serious accusations against the United States' neighbor south of the border, bemoaning that the nation was "beating us economically," and in turn ushering in crime and drugs and "rapists." He told audience members that he planned to address immigration by constructing a "great, great wall" between the United States and Mexico. On Tuesday, Mexican Interior Minister Miguel Angel Osorio Chong called Trump's words "prejudicial and absurd" at an anti-discrimination event. "He surely doesn't know the contributions made by migrants from practically every nation in the world, who have supported the development of the United States," Chong told reporters.
John Kerry
When asked about ceasing Iran's possession of nuclear weapons, Trump said that he wouldn't be relying on current Secretary of State John Kerry, who he said "has absolutely no concept of negotiation...who's making a horrible and laughable deal, who's just being tapped along as they make weapons right now, and then goes into a bicycle race at 72 years old, and falls and breaks his leg."
Free-Trade Enthusiasts
This one is a bit odd, given that Trump himself told an audience member that he identified as a free trader. Then he immediately went on a rant, saying: "Free trade is terrible. Free trade can be wonderful if you have smart people, but we have people that are stupid." So does Trump want free trade or not? Make up your mind.
America!
Trump took a few shots at the land of the free itself, if you can believe it, at several points during his speech. Trump bashed President Barack Obama, but took it further, saying, "The American dream is dead," and the nation is "becoming a third world country."
Given the lukewarm reception to the speech, it remains to be seen if ol' Don will indeed trump the haters in 2016.