Routine Eye Exam Could Help Doctors Identify Patients Who Will Later Develop Dementia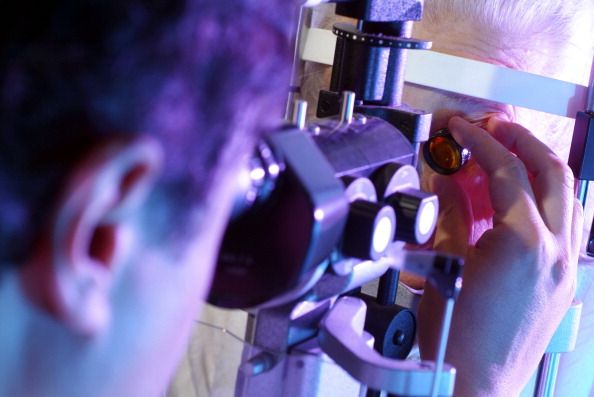 Researchers found that they might be able to use a routine eye exam to identify patients who are prone to develop dementia.
A simple eye test—usually done to identify early signs of eye disease by looking at the tissue in the back of the eye—could help medical providers pinpoint who is more likely to become cognitively impaired with age. Scientists have found that patients with thinner retinas are more apt to have difficulty with memory and reasoning, according to a study published in June in JAMA Neurology.
Researchers looked took scans of 32,000 peoples' retinas, measuring the nerve fiber layer. They found that those with the thinnest nerve fibers were more likely to fail one or more cognitive tests of memory, reaction time, and reasoning.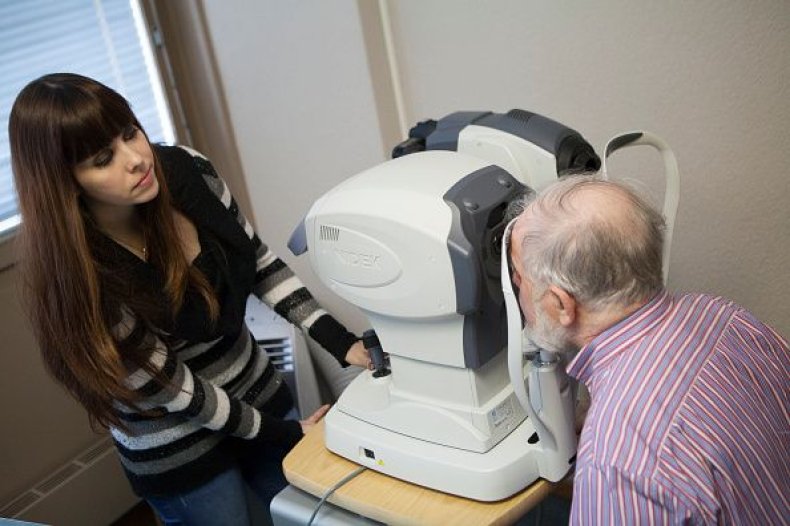 By identifying patients who are at a higher risk of developing the disease, doctors could intervene sooner.
"It is likely that treatments will be more effective in slowing or stopping dementia at earlier stages of the disease," Paul Foster, co-lead author of the paper, told BBC News.
"Also, by targeting people in the earlier stages, it should be possible to design better clinical trials for treatments that make a real difference and improve people's lives," said Foster, a researcher from the University College London Institute of Ophthalmology.
The association between thinning of the retina and optic nerves and people who have been diagnosed with dementia has previously been identified. Researchers said that their findings suggest that they might be able to spot changes in the brain earlier, even before noticeable signs of cognitive decline.
Deterioration in the retina may mirror changes in the blood vessels in the brain, which could play a role in the development of dementia, the researchers told the BBC News.
"A thinner [optic nerve] is associated with worse cognitive function in individuals without a neurodegenerative disease as well as greater likelihood of future cognitive decline. This preclinical observation has implications for future research, prevention, and treatment of dementia," the study concluded.