Rowan University President Addresses Community Amid Recent Campus Suicides
The president of Rowan University in Glassboro, New Jersey has issued a statement Friday following three suicides within the last two months.
The acknowledgement from university president Ali A. Houshmand came following a Rowan student who fell from a parking garage Thursday and was reportedly injured.
"The last 24 hours have been a trying time for the University community," Houshmand wrote in a statement on the school's website. "As you may know, at about noon yesterday a male student fell from the parking garage on Rowan Boulevard near the Barnes & Noble Bookstore. Our thoughts and prayers are with him and his family."
"We have had three students die by suicide this semester, but we also have lost several other members of the University community due to other causes," he shared further on in the message. "While even one death is one too many, so many losses in such a short time have been shocking."
The incident Houshmand referred to in the opening part of his statement occurred Thursday, less than a week after another student died after jumping from the top of a nearby garage, reported The New York Times.
In accordance with laws protecting the privacy of the affected students and their families, the university is prohibited from sharing additional details.
Meanwhile, students and faculty members held a vigil Friday for "those lost to suicide" in front of the wellness center on campus. The university has faced ongoing criticism from both students and members of the community for its lack of resources to students seeking help with their mental health.
"Everything has been building up, but this incident was the final straw," Alyssa Steinberg, a junior at the University, told the Times after Thursday's incident.
Local media reported that university officials plan to install permanent enclosures around the garage platforms and provide security to patrol the perimeters, and increase staffing at the Rowan Wellness Center, which, according to students, has a semester-long wait list.
"While I've been here, there have been at least five different student suicides," said an anonymous Rowan University senior, speaking to NJ.com. "Students have to wait for up to a semester to be seen. It doesn't feel accessible and they ended up getting care elsewhere."
The university also announced it will hold a public discussion Monday, December 9, "devoted to bringing together students, faculty and staff to discuss concerns about mental health, resources and grief."
"There is a national crisis going on. We see this. We see this in middle schools, the high school and all the way through college," Joe Cardona, vice president of university relations, told WPVI.
Closing out his statement, Houshmand wrote: "As president, I am determined to do everything possible to serve our university community, especially in times of crisis. As a father, I am moved with compassion for each person who struggles. I implore those who need help to ask for it and for everyone to speak and act with kindness as we move through this difficult time and beyond."
Please call the National Suicide Prevention Lifeline 1-800-273-8255 if you need help.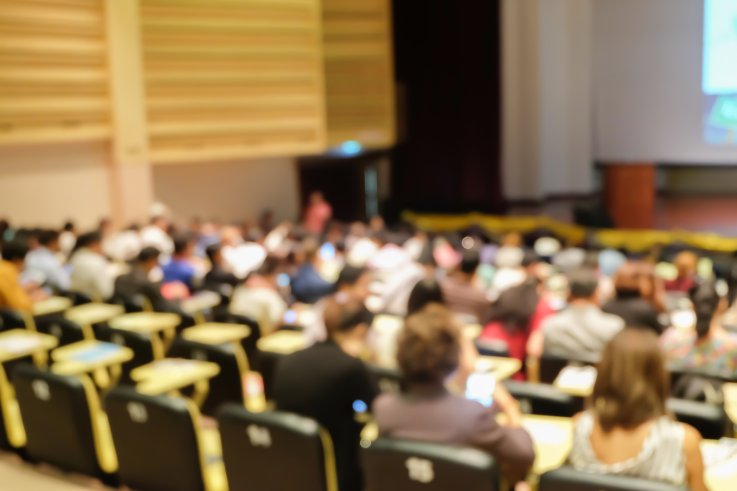 Rowan University President Addresses Community Amid Recent Campus Suicides | News