Rowan University Students Could Save $1.2 Million in 2020 By Professors Ditching Traditional Textbooks
To help alleviate the financial burden of earning a college degree, some teachers at Rowan University are reworking their courses to bring down the cost of course materials.
The public New Jersey university started the Textbook Alternative Program (TAP) in 2018 and in its second year, doubled the number of professors who received grants. Recipients recently had their mid-point progress review and the revamping of course materials will impact thousands of students starting in the spring 2020 semester.
"This year, when you calculate the overall savings and students impacted, we're estimating that it could be roughly over 10,000 students that could be potentially impacted with over $1.2 million in savings," Rowan University's Assistant Vice President Sean Hendricks told Newsweek. "That's a huge jump from last year."
With 45 million people collectively holding an estimated $1.6 trillion in student loans, the cost of obtaining an education is a conversation legislators at local, state and federal levels are having. While the discussion often centers around the rising cost of tuition, there are a number of other expenses that come with earning a college degree, including purchasing course materials.
A proposed merger between McGraw-Hill and Cengage, two leading textbook publishers, raised concerns that textbook prices would increase. Student critics argued textbooks were already cost-prohibitive for many students but the publishers claimed they would remain committed to affordable alternatives.
Hendricks explained that traditional textbooks have gotten to a price point that makes the purchase difficult to justify and credited Rowan's program with helping alleviate the burden of expenses that he identified as "second tuition."
"We have four strategic pillars and one of our pillars is affordability," Hendricks said. "We are really looking at ways to be innovative and really save students money wherever we can."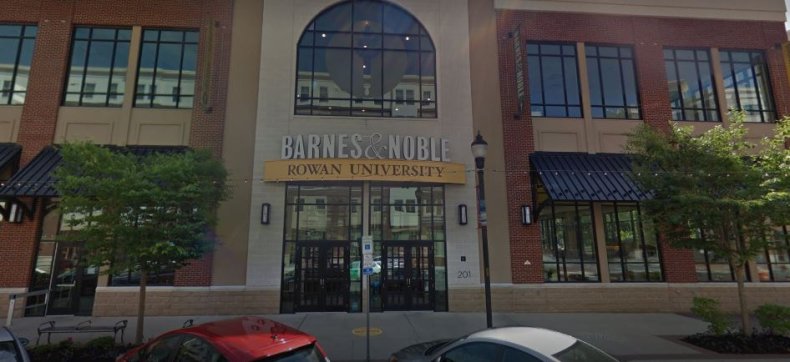 One of the first courses to be redeveloped was the university's college success course, which every student completes. While $48 for a textbook may not seem to be a large sum of money, when multiplied, it can add up. Realizing there was an opportunity to do away with the textbook, the TAP program was born.
"Overarching goals of the program are one, to raise awareness of the rising course of college materials. The second goal would be to collaborate with faculty and departments to drive down costs. The third would be to provide students with access to materials on their first day," Hendricks said.
Professors submit applications that specify the course they want to redevelop, how they could use low or no-cost materials, their goals and the impact the grant would have for their students. Then, a diverse group of faculty and staff members review the applications and select the recipients.
The 10 professors selected for the 2019 TAP grant are reworking both lower and upper-level courses. The amount students will save from their use of different course materials range from an estimated $25,000 to a psychology course that's projected to save students $333,237.
Redeveloping the college success course, Hendricks said, was an "exciting time" for the school and he noted that students often enter college already accustomed to using learning materials outside of traditional textbooks. So, it's "natural" for them to be taught a college course through different educational formats.
As the program grows, Hendricks explained it could be a characteristic of the university that makes it more attractive to applicants. While it's internally funded right now, in the future, he said it would be "amazing" if the program reached a level of success that people could donate directly to it.