Who is Roy Kim? K-Pop Singer's Suspected Involvement in Sex Chatroom Upsets Fans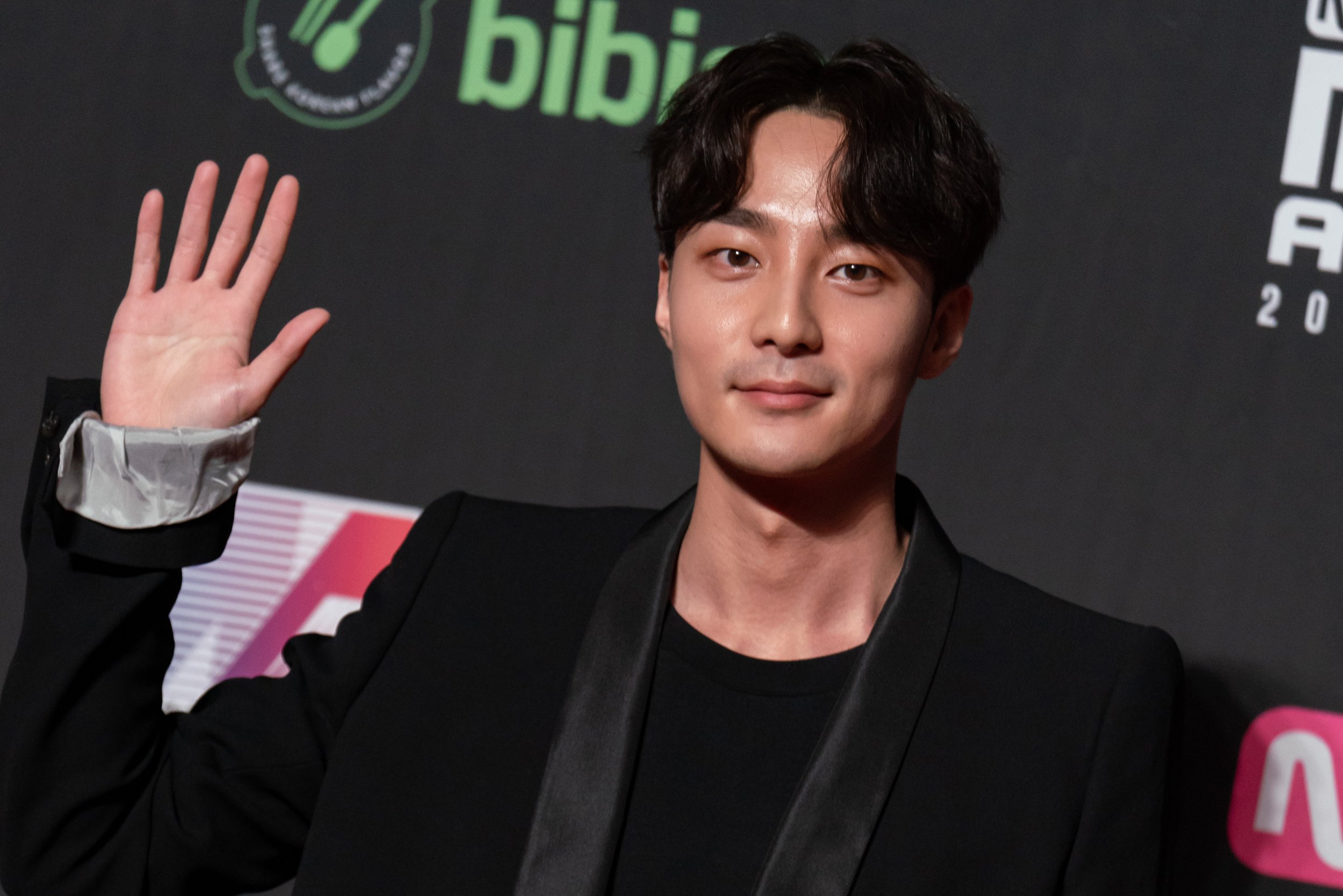 The K-Pop fandom was disappointed to discover on Tuesday that singer Roy Kim is suspected to be a member of a chatroom that shared sexually explicit videos of women. The women featured in the videos were filmed illegally on hidden cameras.
Kim, 25, is a South Korean singer who catapulted into stardom after winning singing competition series Superstar K 4 in 2012. He released his debut album Love Love Love in 2013. He told Billboard in August 2018 that his musical inspiration "starts from his own life and kind of gets twisted and molded into other people's lives." He shares cover songs, like Billy Joel's "Piano Man," to his official YouTube channel. He currently attends Georgetown University in Washington, D.C., where he is majoring in sociology.
Kim was named as a suspected member of singer Jung Joon Young's chatroom. Reports first surfaced on March 11 that accused Young, an ex-member of Drug Restaurant (formerly Jung Joon Young Band), of filming and sharing the illegal content within the chatrooms. So far, seven individuals have been arrested for their apparent participation. AllKPop.com reported that 23-related chatrooms have been found by officials.
Representatives for Kim and Georgetown University did not immediately return Newsweek's request for comment, but his label issued a statement on Tuesday about the brewing scandal. "We haven't heard anything from him yet. We'll check with him, as he's currently attending school in America," the statement read, according to HollywoodLife.
While Kim hasn't spoken out on the matter just yet, Young confirmed his involvement in March. He issued a statement to apologize for his actions and was arrested on March 21.
"I admit to having committed all the wrongs that have been reported," his statement read on March 12, according to South China Morning Post. "I filmed women without their consent, spread (the films) in chat rooms. I did these activities without feeling any guilt. Throughout the rest of my life, I will repent on my immoral and illegal acts that constitute crimes."
It's uncertain what's anticipated to come in regards to Kim's involvement in the scandal. However, Choi Jong-hoon and Lee Jong-hyun are among the other K-Pop stars who've been named as possible members of these chatrooms.
"Thirteen of the 16 individuals will be questioned. Seven have been booked, and there's a chance more will be booked depending on their witness interviews," a police statement read. "As for whether or not Roy Kim will be booked, we'll see after questioning."
Kim was trending on Twitter after fans voiced their disappointment over his alleged actions. One fan called Kim a "pervert" and "criminal," a second fan deemed the singer's apparent involvement to be "the most disappointing news I've ever heard," a third fan suggested "we really can't trust no one" after Kim was listed as a suspect in the chatroom scandal.