Roy Moore Signed Teen Accuser's High School Yearbook, 'Love, Roy Moore D.A.'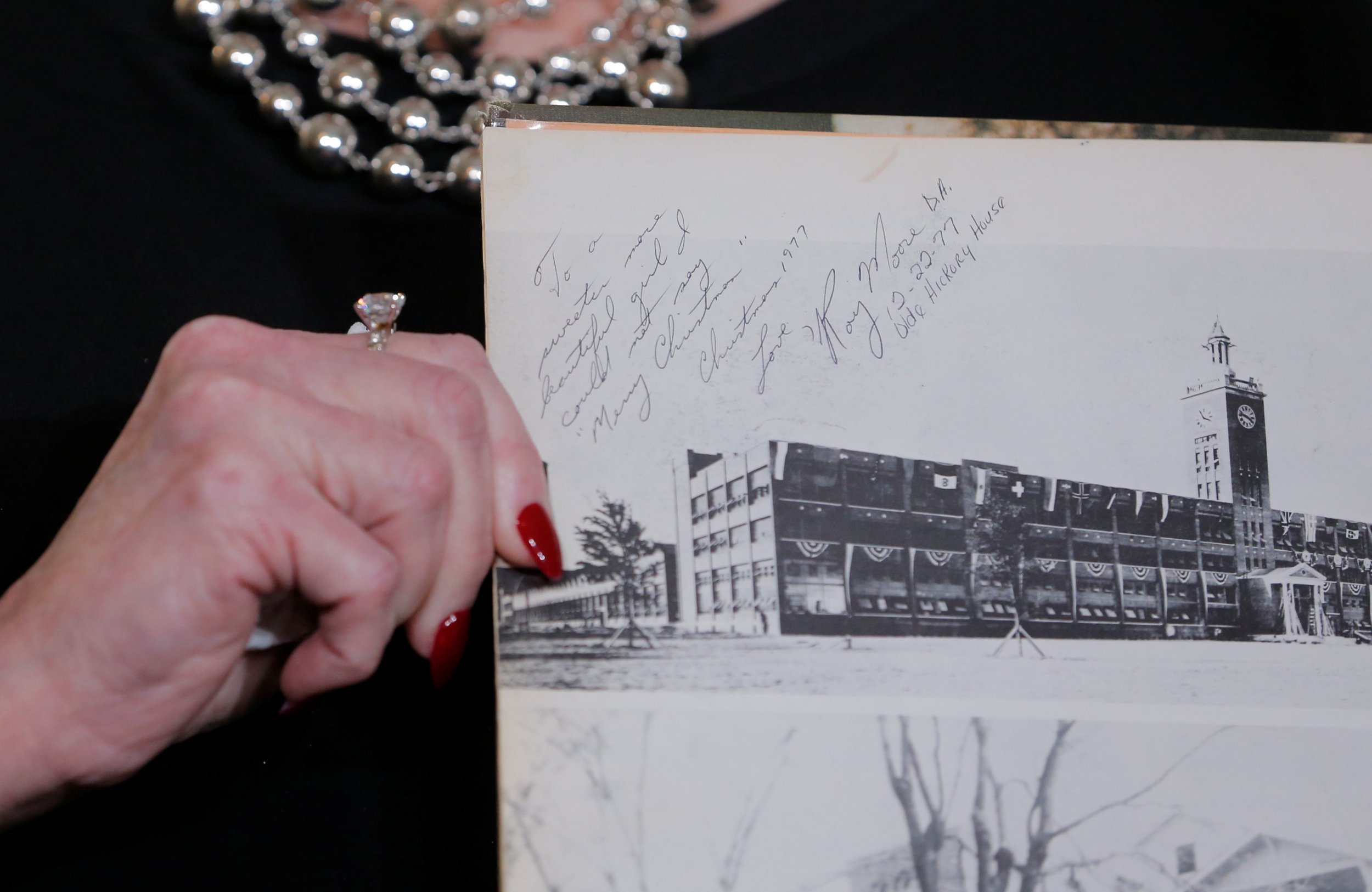 Alabama Senate candidate Roy Moore signed the high school yearbook of one of his accusers, "To a sweeter more beautiful girl I could not say 'Merry Christmas'...Love, Roy Moore D.A." before he sexually assaulted her, the woman charged on Monday.
Moore's latest alleged victim, Beverly Nelson — the fifth woman to accuse the politician of sexual misconduct or worse — showed the yearbook and the inscription, which included the words "Olde Hickory House," the name of the restaurant where Nelson, then 16, worked and where Moore, then 30, offered to drive her home the night he attempted to rape her, she said.
The inscription was dated December 22, 1977, one week before the incident, she said.
"I was terrified," Nelson said at the press conference, describing Moore groping her in a car and attempting to force her to perform oral sex on him. "He was also trying to pull my shirt off. I thought that he was going to rape me. I was twisting and struggling and begging him to stop. I had tears running down my face."
Nelson broke into tears next to her lawyer, Gloria Allred, as she recounted the night when she said Moore, a regular at the Olde Hickory House, offered to drive her home after her shift. She alleges he drove her to a dark area, locked his car doors and groped her breasts. When she tried to yell and fight him off, she says he grabbed her neck and pushed it down toward his crotch.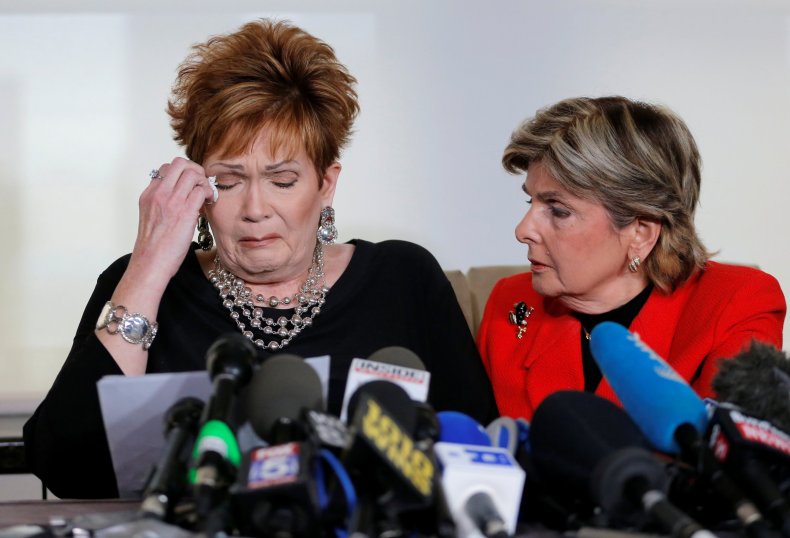 Moore continues to maintain his innocence in the face of five accusations, one from a woman who was 14 years old during the alleged incident, even as members of the GOP increasingly turn away from the former Alabama prosecutor. Before Nelson's story broke, Senate Majority Leader Mitch McConnell said on Monday he believed the women accusing Moore and encouraged him to drop out of the race.
Moore and his campaign have fired back at the accusers and those supporting them, saying that the women are lying and that the story is a hoax intended to derail the conservative campaign. Moore even threatened legal actions against the women, and told McConnell in a tweet that he should be the one to step aside because he had "failed conservatives." In the same tweet, Moore promised to "drain the swamp."
Moore's campaign released a statement shortly after the conference, calling Allred's efforts a "witch hunt."
"Gloria Allred is a sensationalist leading a witch hunt," a release read. "We've said this before and we'll say it again: Judge Moore is an innocent man and has never had any sexual misconduct with anyone. This is a witch hunt against a man who has had an impeccable career for over 30 years and has always been known as a man of high character."
The allegations against Moore came to light after the Washington Post told the stories of several women who said that Moore had attempted to date or assaulted them when they were underage.
The campaign responded to the intitial reports: "It is no surprise, with just over four weeks remaining, in a race for the U.S. Senate with national implications, that the Democratic Party and the country's most liberal newspaper would come up with a fabrication of this kind."