Roy Moore Accusers Too Young To Consent, Experts Say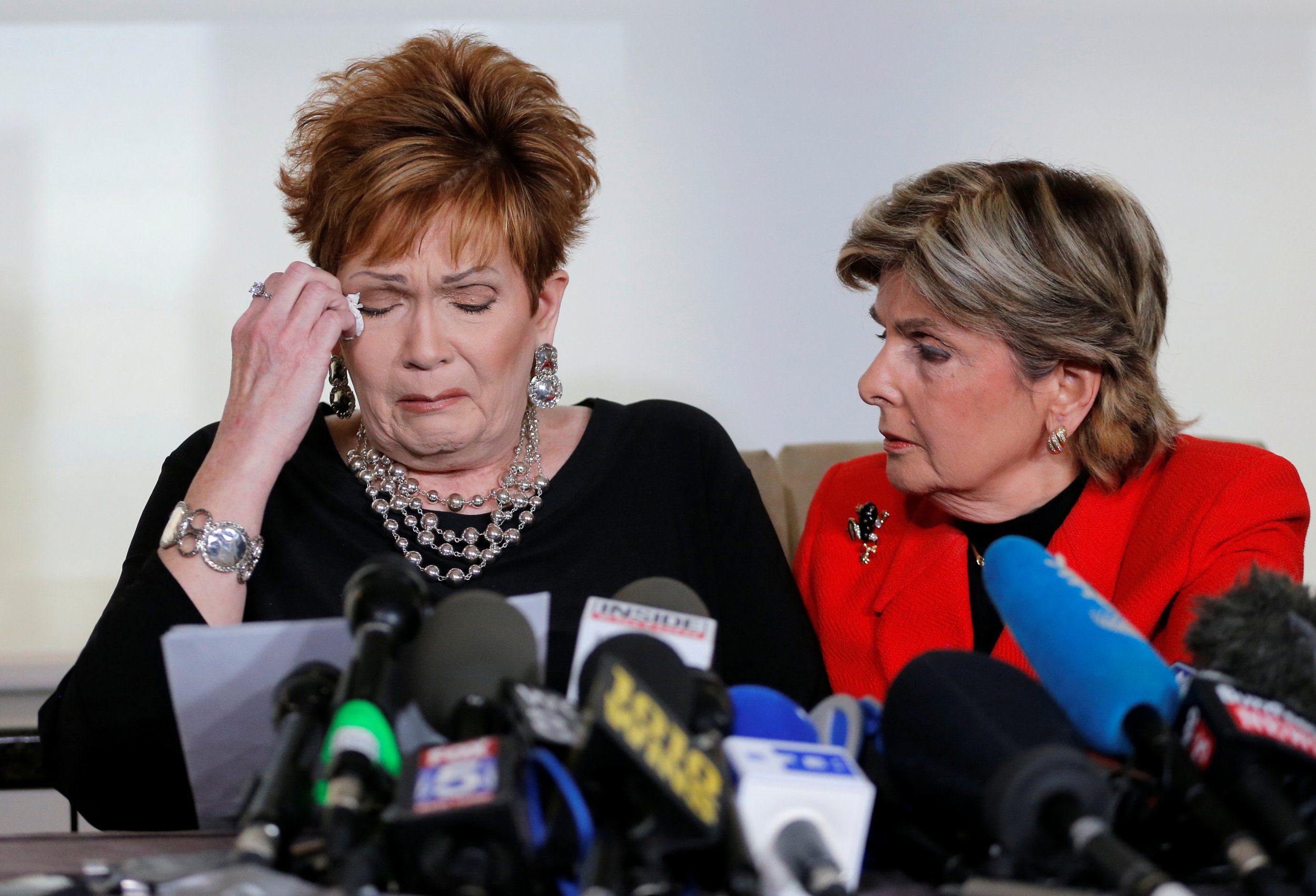 If Alabama Senate candidate Roy Moore dated teenagers, it could be for one simple reason: they can't say no, experts say.
The five women who have come forward, like millions of child rape victims, were preyed on by an adult because they aren't yet equipped with the tools to reject grown-ups.
"There's certain decisions you can't make when you're faced with authority like this. You can't put that responsibility on a 14, 15, or 16 year old," Dr. Melissa Koenig, a professor of developmental psychology at the University of Minnesota, told Newsweek. "They can't be said to consent really is because how difficult they would find it to withhold consent."
Moore, then in his 30s, allegedly made moves on girls when they were between the ages of 14 and 18, most notably driving a 14-year-old Leigh Corfman to his house, touching her over her bra and underwear, and directing her hand to his crotch, according to a Washington Post report. On Monday, Beverly Nelson charged that Moore tried to rape her in his car when she was 16 and he was 30.
An adult over 19 can legally have sex with a 16-year-old in Alabama and 30 other states, but even then, youngsters aren't designed to resist authority figures.
Kids' brains are hardwired to trust older people because they depend on them from birth for knowledge, food and security, Koenig said. And children are naturally motivated to help other people, which make them even more vulnerable. This combination would make it difficult for them to turn down an offer from an older man in power, according to Koenig.
"When you have all of those things and someone asks you to do something or tell you to something it's very hard to say no," Koenig said. "What you end up having is a situation where they're very, very vulnerable."
Most children also lack a strong ability to realize when they are being taken advantage of since they believe people are acting in their best interests, said another expert.
"They think (adults seek them out) because 'They love me.' They're not as experienced in recognizing nuances in adult behavior," said Jenny Coleman, the help services program director for the child sex abuse support and advocacy group, Stop It Now! "They're not prepared for what happens when someone is using them for their sexual pleasure."
Moore vaguely denied the allegations, telling Fox News radio host Sean Hannity he did "not generally" date teenagers, but a former colleague said his penchant for high school girls was common knowledge.
Supporters have rushed to his defense, with Alabama state auditor Jim Ziegler invoking the Bible and comparing Moore's relationships to that of teenage Mary and adult carpenter Joseph, reported the Washington Examiner.
And Alabama Reporter political journalist Brandon Mosley likened groping a 14-year-old to stealing a lawnmower, which are both misdemeanors in the Yellowhammer State, further demonstrating adult men's failure to understand the complexities of the child psyche.
But skeptics' refusal to believe the accusers only makes it harder for other victims to come forward and get the help they need to avoid adverse effects on their long-term health that studies show result in higher mortality rates, according to the head of a child sex abuse support group.
"Unfortunately a great deal of messaging has been going on which further stigmatizes victims when they come forward,"said Teresa Huizar, director of National Children's Alliance. "Individuals who experience these type of traumatic events can suffer a whole host of problems that otherwise might be avoided."