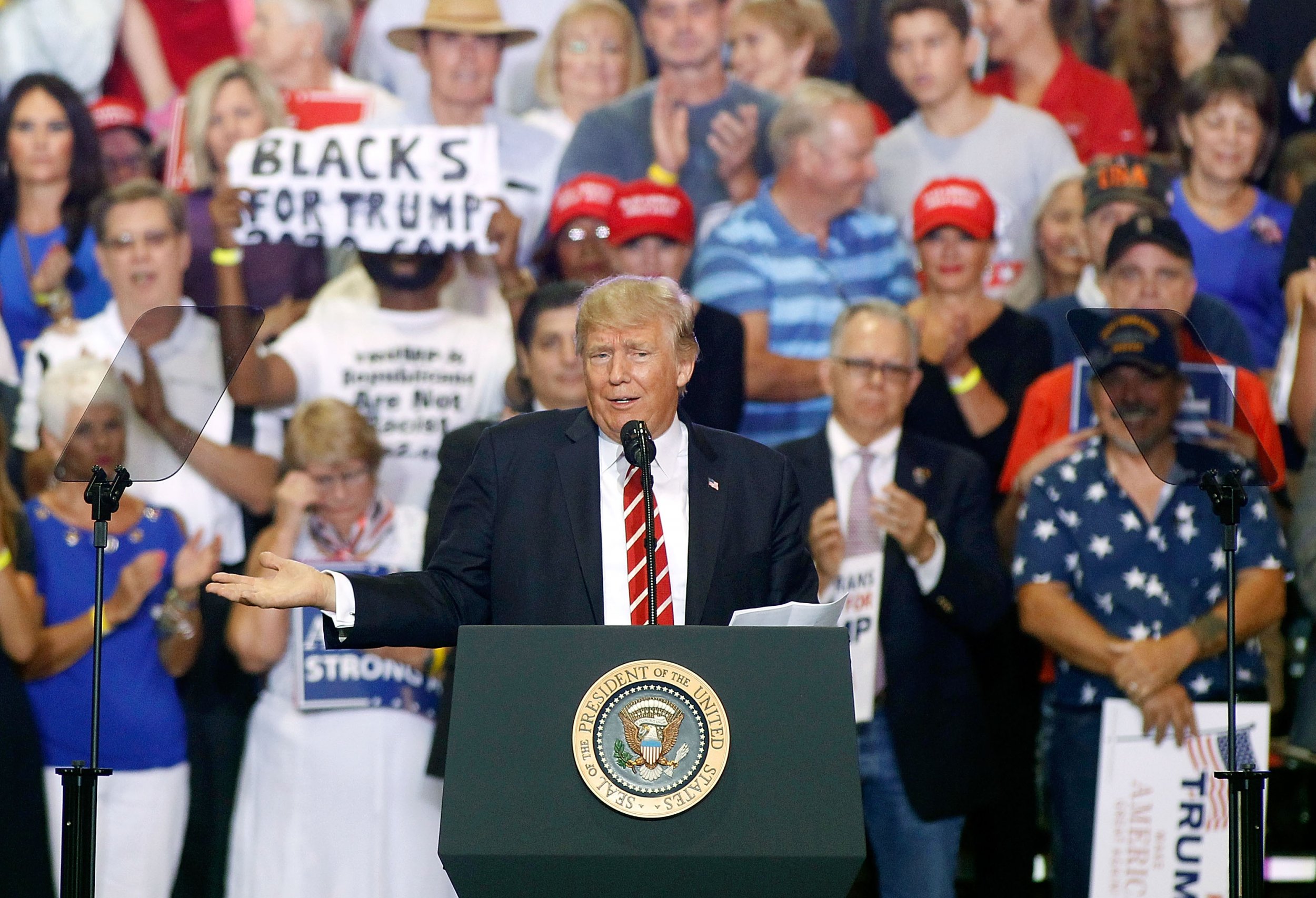 An Alabama Republican who is campaigning for the U.S. Senate referred to Native American and Asian people as "reds and yellows" in a bizarre campaign speech that appealed for unity and faith in God.
Roy Moore, who previously sat on the state Supreme Court, used the derogatory language as he spoke about racial divisions in footage uploaded on September 18 and shared by The Hill.
"We were torn apart in the Civil War; brother against brother, North against South, party against party. What changed?" Moore told the crowd.
"Now we have blacks and whites fighting, reds and yellows fighting, Democrats and Republicans fighting, men and women fighting. What's going to unite us? What's going to bring us back together? A president? A Congress? No. It's going to be God," he added.
In the five-minute clip, Moore, who has the endorsement of the Tea Party, also asks voters to "turn back to God" as a solution to abortion, murders, shootings, "perverse sexual behavior," sodomy, road rage and corruption in public office.
Moore's comments come as a new poll shows Americans are inceasingly concerned about race relations in the wake of several high-profile police shootings and violence at a white supremacist rally in Charlottesville, Virginia, in August. The pollsters suggested that Americans disapproved of President Trump's controversial comment that there was blame "on both sides" for the violence that led to the death of Heather Heyer, who was killed when a neo-Nazi rammed his car into peaceful protesters, authorities said.
The footage of Moore has prompted a backlash, with many people questioning why the GOP has allowed someone who uses such divisive language to continue as a candidate.
The Alabama Republican is running for the Senate seat vacated by Jeff Sessions, who serves as Trump's attorney general. The president is campaigning Luther Strange, Moore's opponent in the September 26 GOP runoff vote.
Moore has been a controversial figure in Alabama for most of his career. Previous questionable statements made by the former judge and politician include the suggestion that Russian President Vladimir Putin's opinion on LGBT people is understandable, and that having transgender troops on the military makes it weaker.
He was also removed as chief justice for refusing to take down a 10 Commandments monument, and on another occasion was suspended for failing to uphold the Supreme Court's decision on same-sex marriage.
Moore did not immediately respond to Newsweek's request for comment.