Roy Moore 2.0: This Arizona Republican Could Cost the GOP the Senate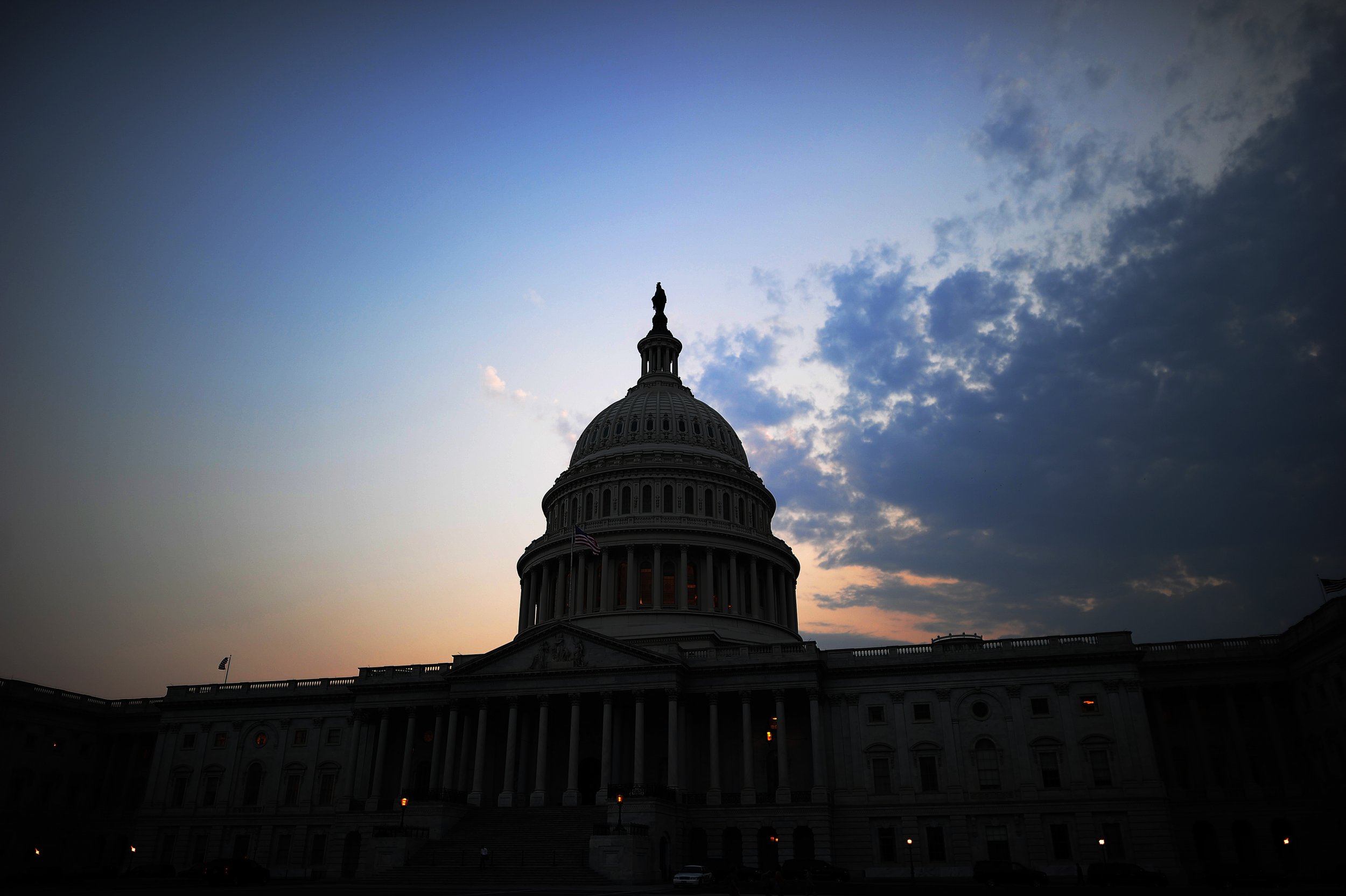 Following Republican Roy Moore's historic upset defeat in Alabama, Democrats are giddy at the prospect of stealing another seat in a GOP stronghold.
Meet Kelli Ward, a conservative former state senator running for the Republican nomination in the 2018 Arizona Senate race to replace the retiring Senator Jeff Flake, a seat the GOP once considered safe.
Much like Moore, who was a controversial candidate even before allegations of his sexual misconduct were exposed, Ward is widely known for incendiary comments criticizing the LGBTQ community and communities of color. In 2016, in the midst of a primary challenge to Senator John McCain, Ward tweeted, "'Illegal Alien' isn't hateful, racist, or bigoted. It's a descriptive legal term. Time to can the political correctness. #RetireMcCain."
Most recently, Ward was criticized after calling the likelihood "low" that McCain, a Vietnam War hero who has earned the respect of Democrats and Republicans alike, could "be at full force" just a day after the senator revealed his cancer diagnosis. Comments like that remind some of the worst of Moore's rhetoric.
Both are "amateurish, vain and untethered to reality," Andy Barr, a Democratic strategist who works in the state, told Newsweek. They have "no moral or political compass," he added.
Barr then trained his attack exclusively on Ward. "She will do anything she can to get attention. She will say anything ... in a way that is just very typical of the Trump era."
Ward, already known among Arizona GOP voters after her 2016 primary challenge to McCain, is currently the front-runner for the 2018 nomination and has raised more than $1 million in 2017. But that status might be temporary as Representative Martha McSally may join the race.
A primary between the women would likely become a battle between the establishment wing of the Republican Party and the party's more insurgent right wing, much in the same way the Alabama primary did between Moore and incumbent Luther Strange.
Democrats, who haven't held an Arizona Senate seat since 1995, are counting on that battle harming the eventual GOP nominee's favorability—and wallet.
"What we're seeing shaping up in Arizona is a vicious and potentially very expensive primary ... that's going to leave their candidate damaged," a Democratic aide who works on Senate races told Newsweek. Much like the Alabama race, Democrats are hoping that their candidate has a heavy cash advantage.
Unlike the Alabama race, White House chief strategist Steve Bannon and President Donald Trump may be on the same side in the Arizona primary. Ward has won the endorsement of Bannon and received a favorable tweet from the president before Flake announced his retirement: "Great to see that Dr. Kelli Ward is running against Flake Jeff Flake, who is WEAK on borders, crime and a non-factor in Senate. He's toxic!"
Moore's history of inflammatory remarks proved a mixed bag in his bid for the Senate; they endeared him to the right wing of the party, and their votes earned him the GOP nomination, but they also may have lost him the votes against Senator-elect Doug Jones after voters reframed his rhetoric in light of the myriad charges of child molestation against him.
Democrats are hoping that Ward will follow the same playbook, winning a GOP primary before falling short in the general election.
The Democratic plan may already be working, as the conservative Senate Leadership Fund, whose stated goal is "to protect and expand the Republican Senate Majority," released an ad back in August hitting Ward for her "crazy ideas" and "embarrassing behavior." The group, which has ties to Senate Majority Leader Mitch McConnell, released the ad before Flake announced his retirement.
"We're not willing to throw this Senate seat away to Democrats by nominating a fringe candidate like Kelli Ward," the Super PAC's president Steven Law told Politico in August.
Ward's seat is not the only one Democrats are targeting in 2018, when the party will be defending 26 of the 34 seats up for grabs. However, even in spite of the heavy defense they have to play, Democrats are bullish on their chances of netting the two seats they need to take control of the Senate, and are planning to play offense in a number of seats, including in Arizona.
The candidate Democrats are likely to choose to face Ward is Representative Kyrsten Sinema, a three-term congresswoman who won re-election by 14 and 21 points respectively. Sinema is part of the Blue Dog Coalition, a group of moderate Democratic members of Congress. Her primary opposition is minimal, and a November poll showed her leading Ward by seven points.
Party strategists are not counting their eggs before they hatch or assuming anything, but they're definitely feeling optimistic.
"I think as soon as more Arizonans hear Kelli Ward talk out loud, they will decide Kyrsten Sinema is the candidate for them," said Barr.