Roy Moore's Attorney Says It's Not a "Bad Thing" to Have Sex With Girls in Other Countries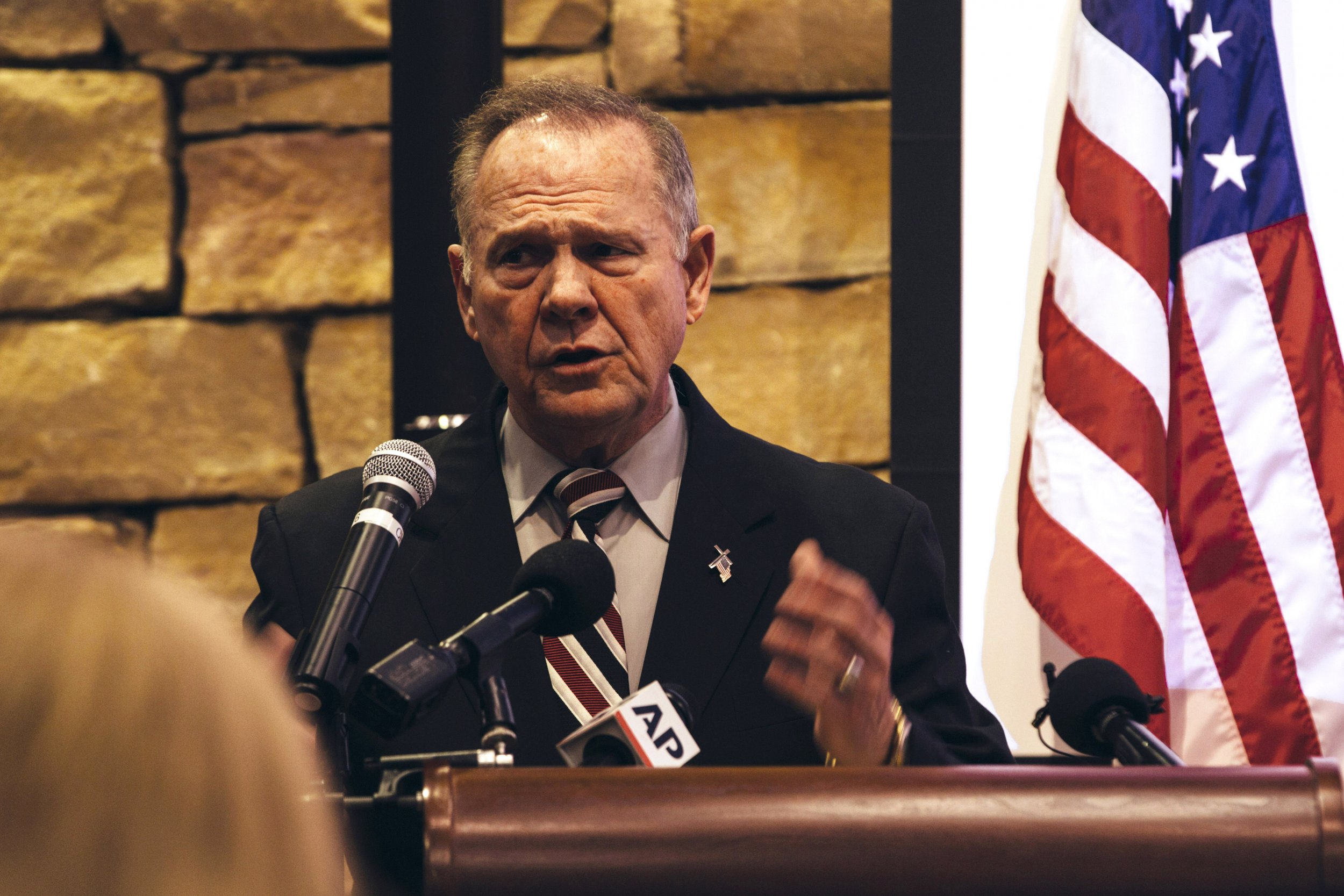 A lawyer for GOP Senate candidate Roy Moore appeared to suggest that MSNBC host Ali Velshi could understand dating underage girls whose parents he would need to ask for a date because of his "background."
Velshi, who was born in Kenya, raised in Canada and is of Indian descent, got dragged into a conversation Wednesday about Moore—who is accused of sexual assault on minors—during an uncomfortable interview with attorney Trenton Garmon.
"Culturally speaking, there's differences. I looked up Ali's background, and wow, that's awesome that you have got such a diverse background, it's really cool to read through that," Garmon told Velshi, responding to a question from the host about why Moore would need to ask a girl's parents permission to date her.
Garmon's odd insinuation was immediately picked up by Velshi's co-host Stephanie Ruhle, who interjected: "What does Ali Velshi's background have to do with dating children, 14-year-old girls?"
"In other countries, there's arrangement through parents for what we would refer to as consensual marriage," Garmon responded, prompting Ruhle to hit back: "Ali's from Canada."
"Ali's also spent time in other countries," Garmon responded, pressing his strange point. "So it's not a bad thing," he added, appearing to suggest dating underage women could be understood by Velshi because he was not born in America.
"He said before he went on to date anybody, whether they are 25, 35 or whether he doesn't know the age, he would ask the mother's permission," the attorney added of Moore's comments that he did not date any girls without asking if it's allowed.
The Senate candidate from Alabama said in a radio interview with Sean Hannity on November 10 that he had "not generally" dated teenage girls when he was in his 30s.
Moore added the allegations printed in The Washington Post that he engaged in sexually inappropriate behavior were "completely false and misleading" but said he didn't "remember ever dating any girl without the permission of her mother."