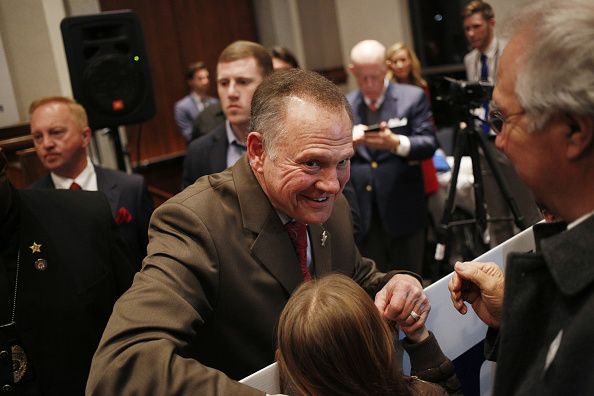 Roy Moore is refusing to accept that he was defeated by Doug Jones in Tuesday's Senate race in Alabama, but some lawmakers feel his denial is likely a publicity stunt that won't affect the outcome of the election.
The former candidate has not conceded the race and has suggested that a recount would lead to a different result. Democrats, on the other hand, are worried that his political posturing could delay Jones's arrival to the Senate, where he could be a key vote against the GOP tax bill.
"Realize, when the vote is this close, it is not over," Moore said to a room full of his supporters on Tuesday night after the results were announced. "We still got to go by the rules, by this recount provision."
The special election is still awaiting ballots from absentee voters and members of the military, but officials say that those final votes won't likely change the outcome.
It's "highly unlikely" that Jones would not be officially declared the winner of the election, Alabama Secretary of State John Merrill told CNN. Representative Terri Sewell (D-Ala.) also spoke to CNN and said she had the "utmost confidence" that Jones "won outright."
"I'm not sure what his posturing is about, other than it keeps him in the limelight and it keeps him relevant for another week," said Sewell.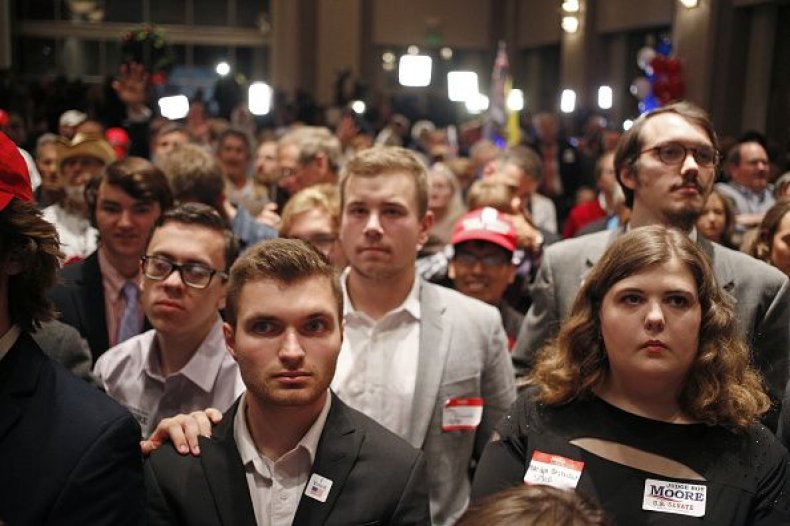 The election must undergo a certification process that will make sure votes are valid. The election will be certified between December 26 and January 3, but Moore supporters have gone beyond expressing doubt that the certification will come back in Jones's favor. Conservative Alabamians are calling for a recount even though Jones's winning margin of 1.5 percent is decisive enough that state election laws would deem it unnecessary. State laws say that a recount only is needed if the margin is within half a percentage point.
Merrill, who is in charge of the certification, pointed out that any candidate can request a recount, so long as they are willing to pay for it. Moore hasn't said anything about funding a recount.
A viral rumor went around social media claiming that black voters were caught trying to vote with fake IDs. The theory was debunked by Snopes, as was a rumor that vans of illegal voters were in Alabama voting for Jones. Merrill said that there were no actual reports that indicated any voter fraud.
The theories are mainly being pushed by conservative websites and among Republican voters, but they also are impacting Moore himself. The former candidate shared a Breitbart post that claimed the women who came forward with allegations of sexual misconduct were part of a plan to frame Moore. He has maintained that he is not guilty of any misconduct, and since losing the election has doubled down on his claims that there is a political plot designed to take him down.
"Even our political process has been affected with baseless and false allegations which have become more relevant than the issues which ​affect our country," said Moore in a video released by his campaign on Wednesday. "This election was tainted by over $50 million from outside groups who want to retain power and ​their ​corrupt ideology."
He continued to emphasize his conservative values, something that resonated with many of the white evangelical Alabamians who voted for him.
"Many do not share the vision of those who built this country. Today we no longer recognize the universal truth that god is the author of our life and liberty. Abortion, sodomy and materialism have taken the place of life, liberty and the pursuit of happiness," he said.
In response to the questions about the validity of his win, Jones had just one simple message: "Look, it's time to move on."