What If Roy Moore Wins? Alabama Republican Could Become First Expelled Senator Since Civil War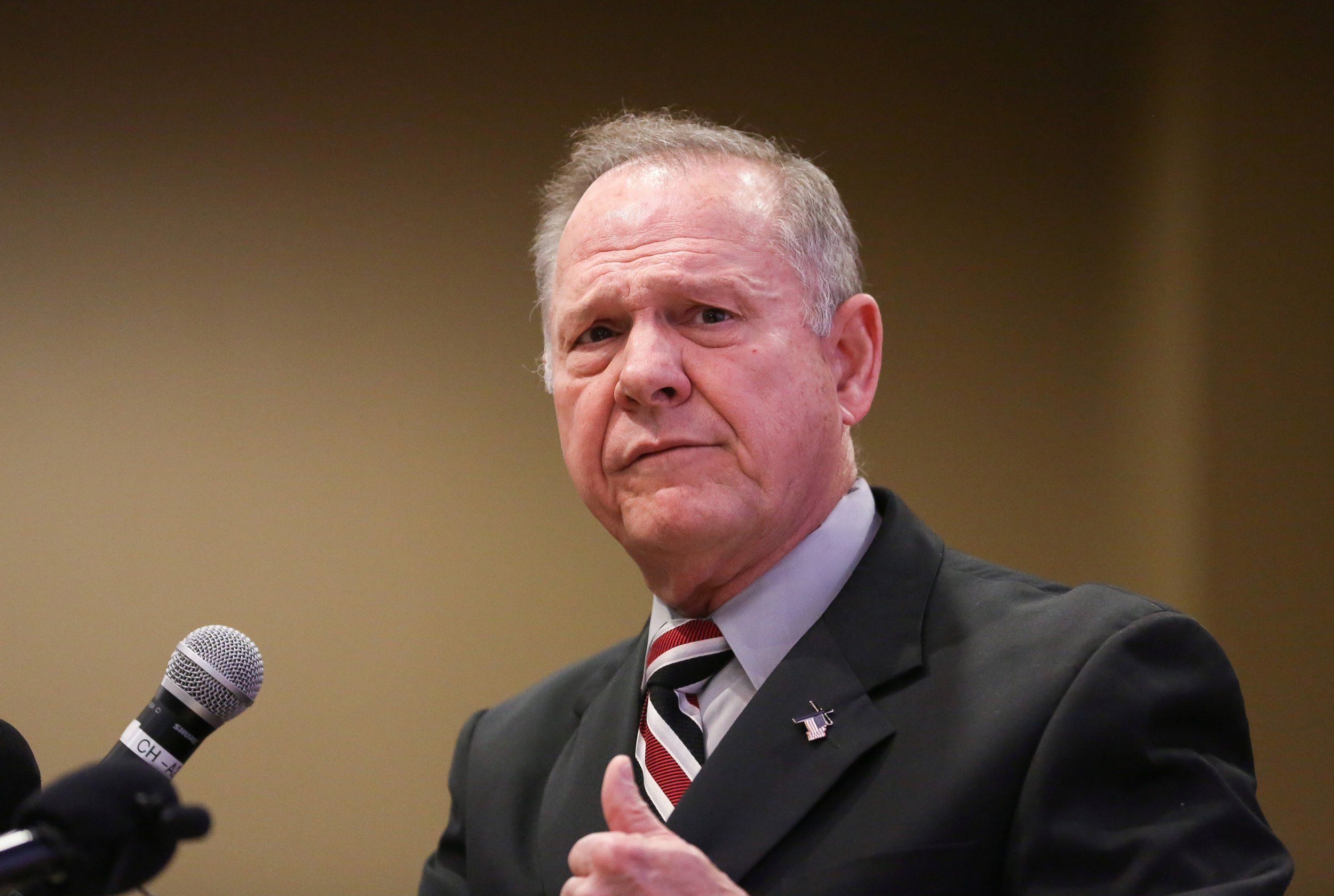 If Roy Moore wins an Alabama Senate seat but gets expelled over teen sex accusations—something at least one top Republican has suggested this week—he'd become the first sitting senator to be kicked out since the Civil War.
The U.S. Constitution allows senators to "punish its members for disorderly behavior" and requires a two-thirds majority, 67 votes, to remove an elected lawmaker. But that has only happened to 15 senators in the nation's history. The last wave of expulsions came in 1862, a year into the Civil War, when several senators were kicked out for supporting the Confederacy.
Since then, even senators accused of corruption, embezzlement, election fraud and conflicts of interest didn't get enough oppositional votes to be expelled. The only recent senator to be formally accused of sexual misconduct—Oregon Republican Robert Packwood—resigned in 1995 after the Senate's Select Committee on Ethics recommended his expulsion.
A growing number of Republicans have pushed for Moore to resign and threatened expulsion if he wins the December 12 special election. The outcries come after five women have accused the former judge of making sexual advances when they were teenagers. Moore, 70, has denied all allegations and made clear he has no plans to quit.
National Republican Senatorial Committee Chairman Cory Gardner of Colorado is the most prominent GOP member so far to say the Senate should expel Moore if he prevails.
"I believe the individuals speaking out against Roy Moore spoke with courage and truth, proving he is unfit to serve in the United States Senate and he should not run for office," Gardner said in a statement. "If he refuses to withdraw and wins, the Senate should vote to expel him, because he does not meet the ethical and moral requirements of the United States Senate."
Senate Majority Leader Mitch McConnell wants the candidate to quit before the election and is reportedly plotting to keep Moore from office. The New York Times said the strategy could involve asking U.S. Attorney General Jeff Sessions, who has faced criticism from President Donald Trump, to resume his old job as an Alabama senator.
The Democrat running against Moore is Doug Jones, who has released videos of Republicans endorsing him after the allegations of sexual misconduct by Moore came out.