Before Roy Moore, Major Political Campaigns Have Survived Sexual Assault Allegations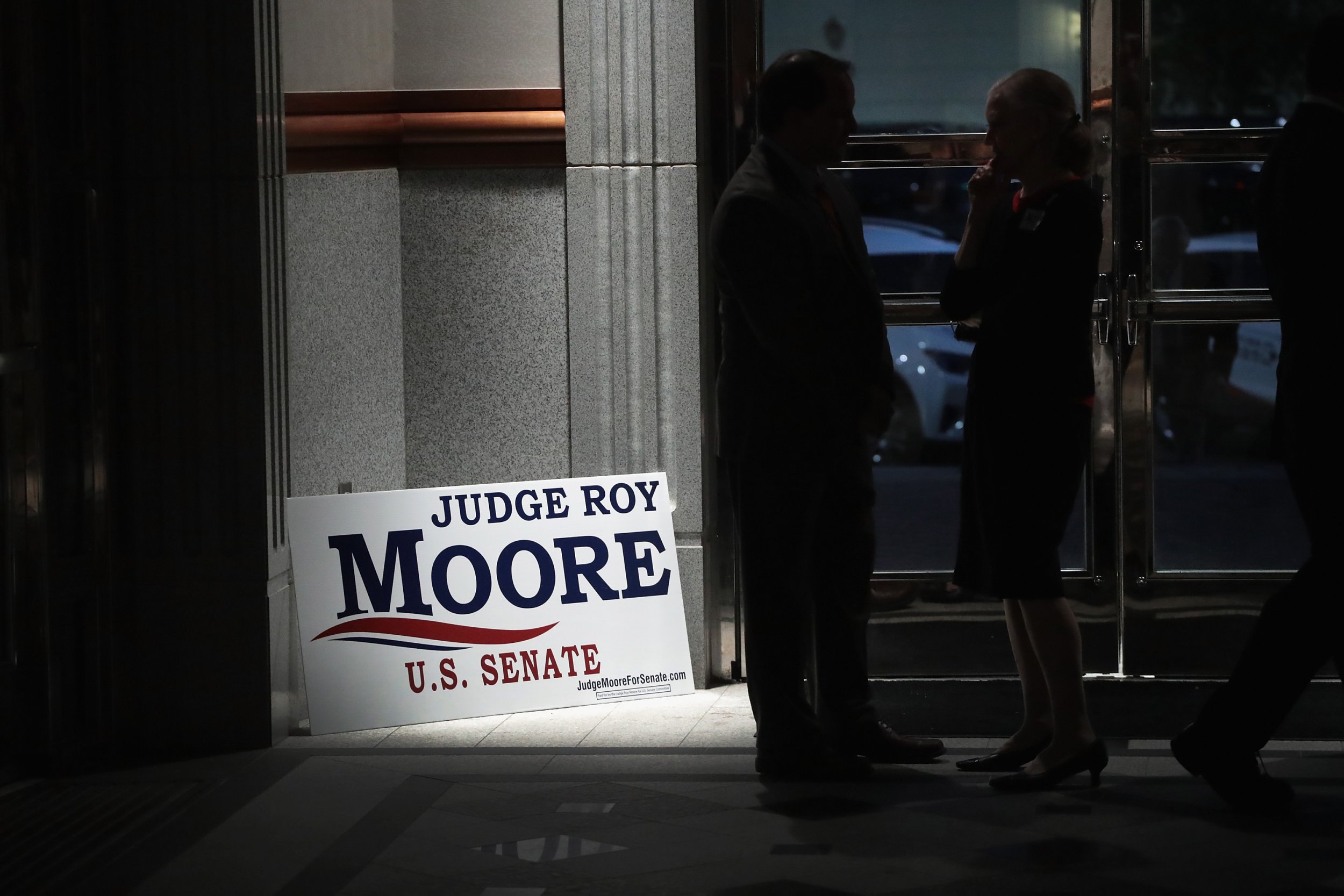 Alabama Senate candidate Roy Moore is now facing accusations of sexually assaulting a 14-year-old girl decades ago—but it's not yet clear if that will be enough to kill his campaign.
Sexual assault allegations, amazingly, only have a mixed record of sinking the candidacies of men running for office. For every power player who is shamed out of his campaign, there seems to be another who breezes past a sexual assault scandal and lands in office anyway.
Moore seems ready to plow ahead with his campaign, calling the allegations reported by The Washington Post "completely false" and giving no indication he will follow calls from some GOP colleagues to drop out. History shows this might turn out to be a winning strategy. This is how sexual assault accusations played out for other major campaigns:
Bill Clinton
During Clinton's 1992 presidential run, allegations emerged that the Democratic candidate had sexually assaulted a woman named Juanita Broaddrick in the '70s, when he was Arkansas attorney general. Broaddrick herself denied the allegations at first, and requested that newspaper reporters leave her and her family alone.
Broaddrick finally went public with her account of the alleged rape following Clinton's impeachment in 1998, which stemmed from a lawsuit from another woman, Paula Jones, who accused him of sexual harassment. Broaddrick broke her silence in a Dateline NBC interview at the time, saying she hadn't come forward initially because she feared people wouldn't believe her.
Jones and Kathleen Willey also made allegations of sexual harassment against Clinton during his first presidential term. Jones's 1994 lawsuit against Clinton sets the stage for the perjury and obstruction charges that would lead to his impeachment, since Clinton perjured himself by stating in a deposition that he had never had sexual relations with White House intern Monica Lewinsky.
The Senate acquitted Clinton of the impeachment charges in 1999, and he ended his second term with the highest approval ratings of any president at the time since World War II.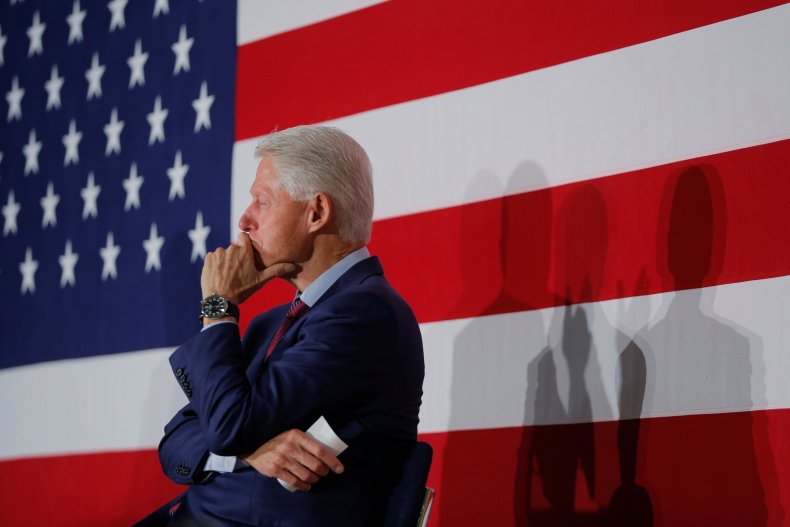 Herman Cain
Four women accused the business executive of sexual harassment during his bid for the Republican Party's 2012 presidential nomination, where he at times commanded the polls. Cain categorically denied the allegations against him, with his campaign spokespeople terming them "bogus attacks."
Cain received backlash from his own party, with then–Mississippi Governor Haley Barbour stating he doubted Cain could win the nomination or the presidency while facing such accusations.
"If there is any substance to the claims, if the American people believe that somebody abused women, they are not going to elect him or her president," Barbour, a Republican, had told the National Review. "If this were taken as being true, and people believe it's true, then I don't think that can be overcome."
Cain, however, retained much of his voter support. An NBC News/Wall Street Journal poll at the time found a majority of Republicans were unbothered by the allegations.
When a woman named Ginger White came forward in late November 2011 claiming to have had a 13-year affair with Cain, his polling numbers finally took a hit. Days later, Cain suspended his campaign, and he never again ran for office.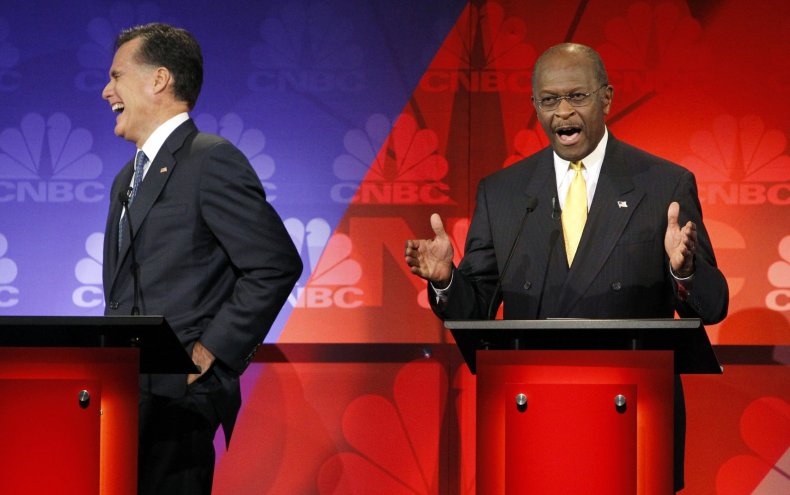 Anthony Weiner
The former New York congressman resigned in 2011 after sending lewd photos to a supporter on Twitter—starting a sick saga that only grew more disturbing in the following years.
The disgraced former congressman decided to run for public office again in 2013, when he threw his hat into the New York City mayoral campaign. His surprisingly successful bid for mayor, though, was interrupted by another sexting scandal, which revealed he had been messaging under the name "Carlos Danger." That put his entire campaign in danger, and he ended up with just 5 percent of the votes in the Democratic primary.
His political career ended there, but the sexting scandals didn't. The Daily Mail revealed September 2016 that Weiner had been sexting a 15-year-old girl for three months earlier that year. He was convicted of transferring obscene material to a minor, and reported this week to start serving a 21-month prison sentence.
This final scandal might have also derailed the campaign for Hillary Clinton, who would have been America's first female presence if she won the 2016 race. Former FBI Director James Comey re-opened his investigation into Clinton's private email server days before the election because of materials found during the probe into Weiner's teen sexting. Even though the investigation soon concluded with no new findings, Clinton has blamed the last-minute suspicion for her surprise loss.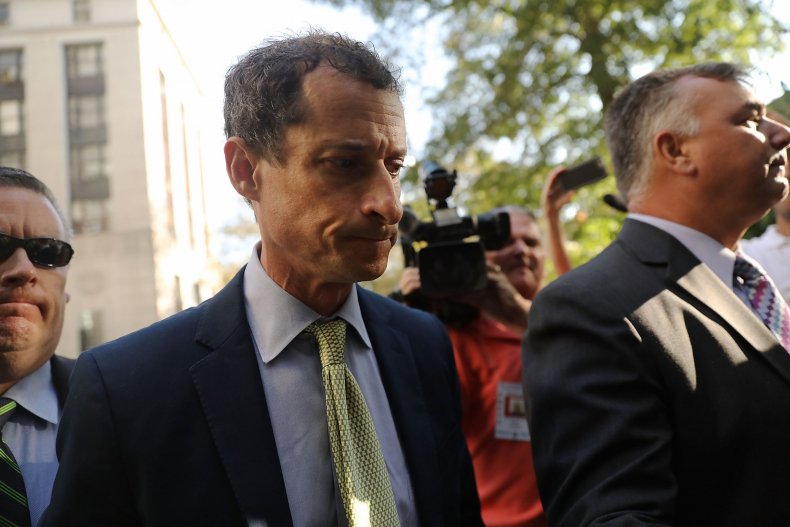 President Donald Trump
Trump faced sexual assault and harassment accusations from over a dozen women in the final stretch of the 2016 presidential election. This landslide of accusations followed a leaked Access Hollywood tape that caught Trump bragging about grabbing women's genitals.
Trump dismissed his now-infamous "grab them by the pussy" comments as "locker room talk" and vehemently denied the sexual assault accusations, suggesting his accusers were too ugly to assault and were just seeking fame.
Just one week before the election, an Associated Press-GfK poll found that more than seven in 10 Americans believed Trump's accusers, including 42 percent of Republicans and 35 percent of Trump's own supporters.
Trump became the president anyway—sending a sign to men everywhere in politics that their campaigns could now endure accusations from women.