Roy Moore's Jewish Attorney Is Actually a Christian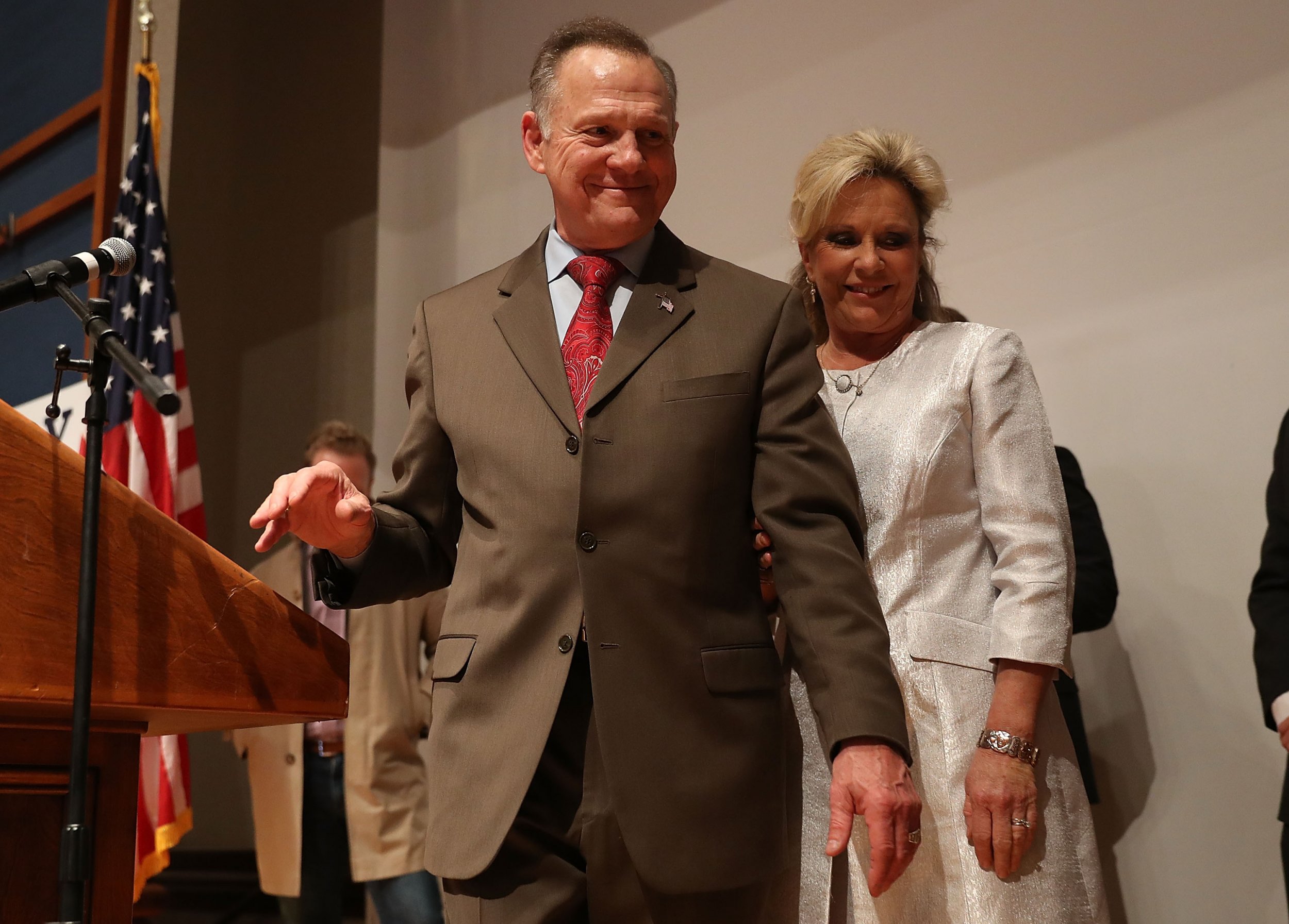 The "Jewish attorney" that Roy Moore's wife referred to in the Alabama election rally last December has been named, and it turns out he's not, in fact, Jewish.
During her speech on December 11, Kayla Moore infamously responded to an anti-semitism claim against her husband, Alabama's former Supreme Court chief justice, by saying: "I just want to set the record straight... One of our attorneys is a Jew. We have very close friends who are Jewish and rabbis."
And on Thursday Kayla Moore revealed to AL.com that the lawyer she was referring to was Martin Wishnatsky—a practising Christian.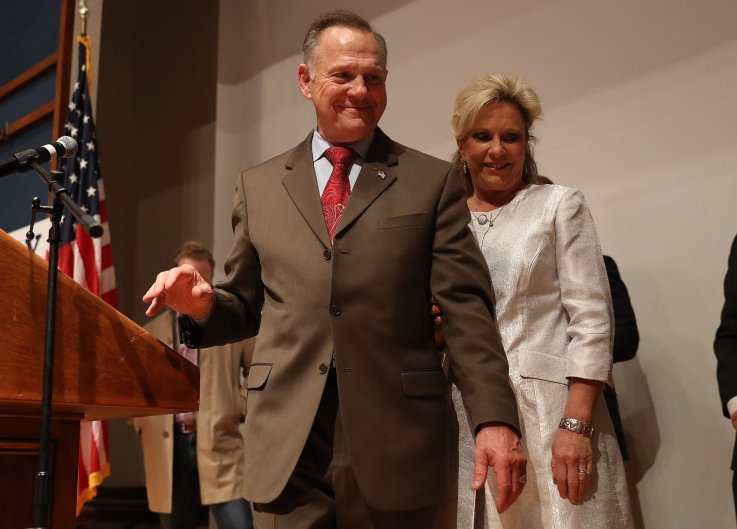 "We read where we were against Jews—even calling us Nazis," she wrote in an email to AL.com. "We have a Jewish lawyer working for us in our firm—Martin Wishnatsky. Judge hired him while Chief Justice, then I hired him at the Foundation."
But it turns out Wishnatsky, 73, is not actually Jewish. In fact, he's a practising Christian who graduated from law school at Liberty University in Lynchburg, Virginia.
Roy Moore hired Wishnatsky and two other Liberty University School Law graduates as clerks in 2012. According to Liberty University news, it was the first time students from the school made it onto the Alabama Supreme Court as clerks. After Moore left office in 2016, Wishnatsky began working as an attorney for the Foundation for Moral Law, the Christian right level advocacy group started by Roy and Kayla Moore.
Wishnatsky told AL.com in an interview that he originated from a Jewish family, attended a Hebrew school and went to a synagogue but converted to Christianity after having "an experience of the reality of God" at the age of 33. "I knew God was real but I wasn't sure who he was," he said.
After his epiphany, Wishnatsky became a Mormon, before later converting again to settle as an evangelical Protestant Christian.
Wishnatsky claims that he now identifies as a Messianic Jew. "That's the term they use for a Jewish person who has accepted Christ," he told Al.com.
When asked if he was a Jew or a Christian, he responded: "You're both. You're a Jewish person that's accepted Christ. Jesus was a Jew. Most Jews are not religious. That's how I grew up."
Kayla Moore's speech on the eve of December 11, resulted in widespread ridicule online and sparked a hunt for the referenced Jewish attorney.
The Washington Post and other publications had initially speculated that the unnamed lawyer was Richard Jaffe, a prominent defence attorney who is Jewish and who represented Roy and Kayla Moore's son after he was charged with drug possession in 2016.