Roy Moore Files 'Political Conspiracy' Lawsuit Over Sexual Misconduct Campaign Ads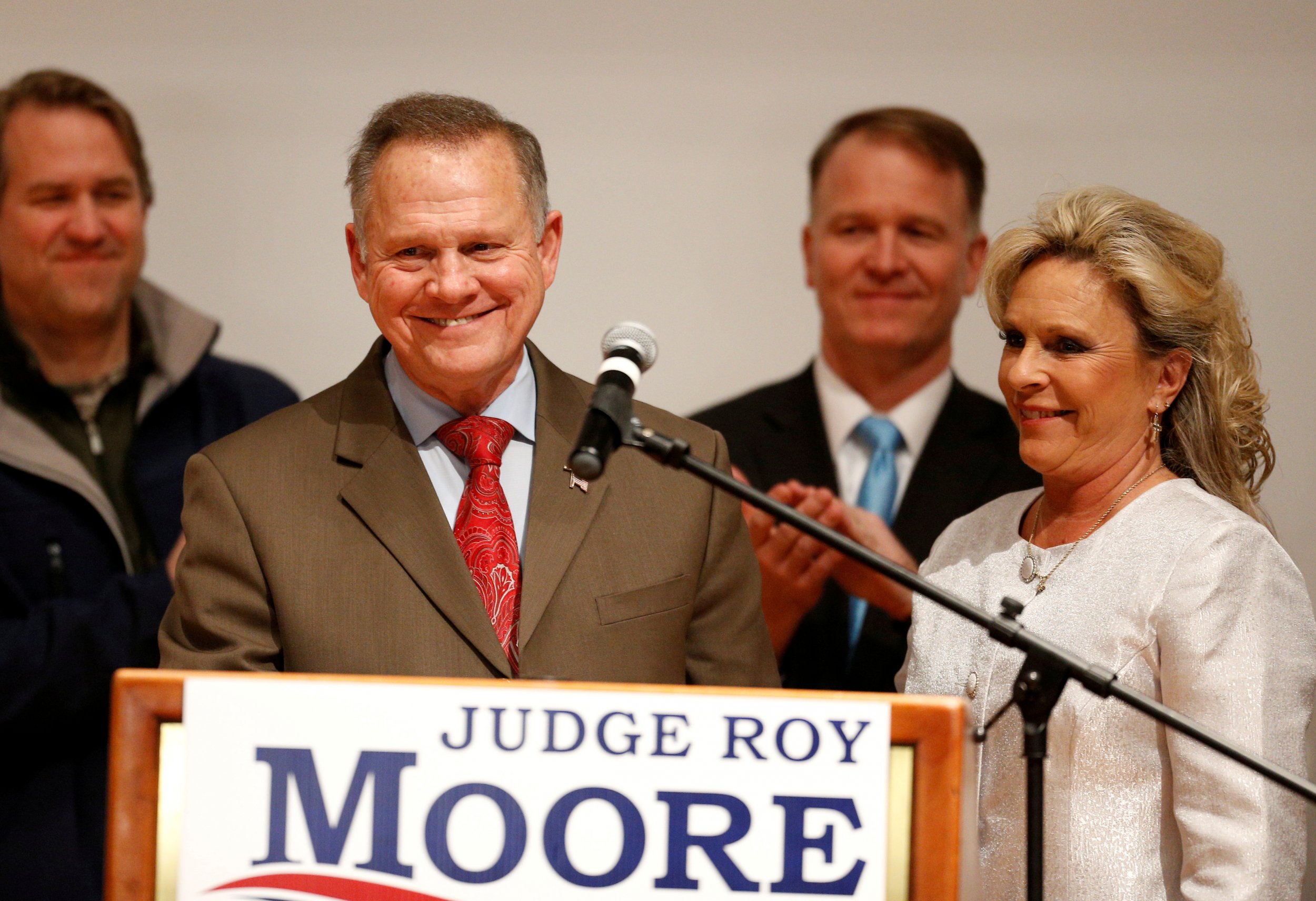 Former Alabama Chief Justice Roy Moore filed another lawsuit this week, fulfilling a promise he made to pursue a "political conspiracy" that he feels lies behind his failed U.S. Senate campaign last year.
Moore, 71, and his wife, Kayla, filed a lawsuit in Etowah County Circuit Court Wednesday targeting several political organizations and strategists who he said had "conspired to defame" or "knowingly funded false material" during the campaign last November.
Moore had been accused by several women of inappropriate sexual advances. One of them alleged that an incident had taken place while she was 14. In the wake of the scandal, which was broken by the Washington Post, Moore -- who had been endorsed by Donald Trump -- lost the December 2017 Alabama U.S. Senate special election to Democrat Doug Jones.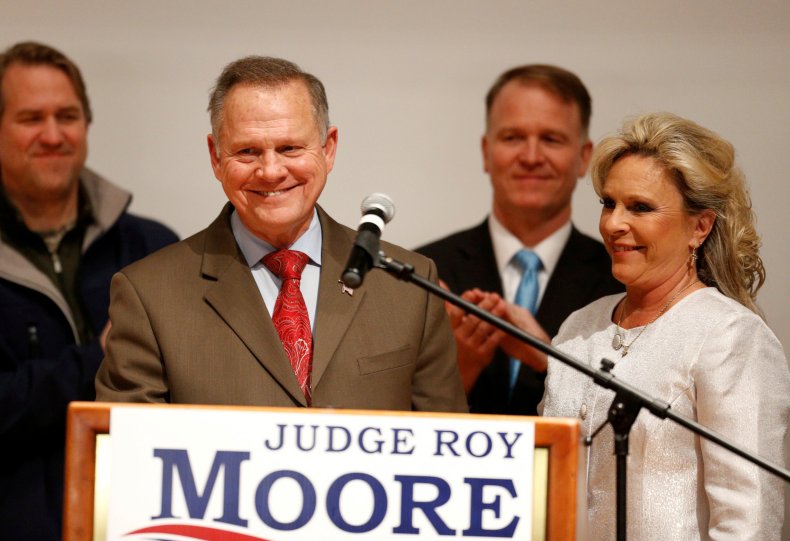 Moore names Priorities USA, Bully Pulpit Interactive, Waterfront Strategies and Democratic political consultant Jim Margolis among the defendants in the 25-page lawsuit, which lists Gadsden attorney Melissa Isaak as counsel.
On Wednesday, Isaak and the Moores explained their belief that several political action commitees and fundraisers had made a concerted "political hit job" effort to take down his Senate campaign by focusing in advertisements on sexual misconduct allegations against Moore that dated back nearly 40 years.
"These advertisements included false content, which a reasonably prudent person knew or should have known to be false and the advertisements were so published with a reckless disregard as to their falsity," reads the complaint. "It is believed that the defamation was not limited to Television and Digital Campaigns, but also included radio ads and direct mailings of approximately $700,000."
Priorities USA communications director Josh Schwerin, who is also named in the lawsuit, told Al.com, "We expect the courts to quickly dismiss this frivolous lawsuit and remain grateful to the people of Alabama for rejecting Roy Moore's failed bid to join the United States Senate."
Moore's lawsuit also takes aim at a "now deceased" former employee of the cafeteria at the Gadsden Mall who had told national media outlets that Moore had been banned from the mall for pursuing young girls there. Moore says he was never banned.
The new lawsuit is just the latest filed by Moore. In April, he filed against several political figures and "fictitious defendants" for making suggestions of "personal impropriety" against him.
Most notably, that suit also targeted Marjorie Leigh Corfman -- the woman who had alleged that she was touched inappropriately by Moore when he was a 32-year-old assistant district attorney, and she was a 14-year-old girl.