Roy Moore Tried to Hold Rally at Barn Owned by Alabama Child Sex Abuse Advocate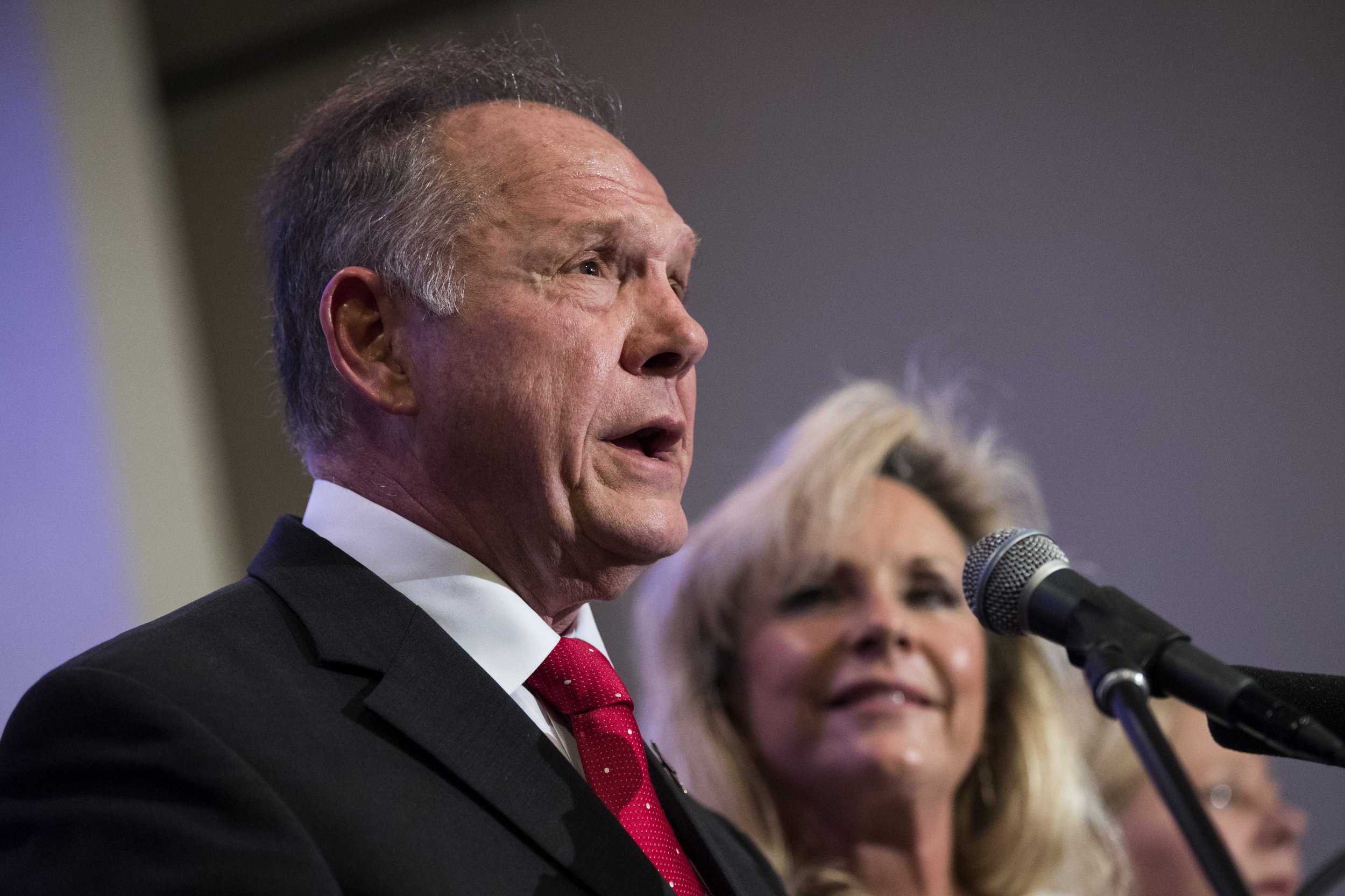 Roy Moore, who has become a subject of national debate as he runs for the U.S. Senate while facing accusations of sexual misconduct involving underage girls, planned to hold a campaign rally Monday at an Alabama barn owned by the director of a local child sex abuse advocacy center.
"Join Alabama's next United States Senator, Judge Roy Moore and other special guests for the Election Eve 'Drain the Swamp' rally," stated a post on the candidate's Facebook page.
The post lists the location for the event as 5980 Fortner St. in Dothan, Alabama, which is the address of Celebration at Jones Crossing, an event venue owned by Tim and Sherryl Walker, according to its Facebook page and a local newspaper, the Dothan Eagle.
Sherryl Walker is also the executive director of Southeast Alabama Child Advocacy Center, an organization that offers a "child friendly facility where children come to tell their story of abuse," according to its website. The center specifically helps children who have been sexually abused.
Some people criticized the idea that Walker would agree to host a campaign event for Moore even though she works with victims of child abuse.
"While your center provides much needed support for sexually abused children, having an executive director who would support someone like Roy Moore, [she] should be replaced," a Facebook user identified as Elli Canterbury wrote on the center's page. "No child or his/her family would ever trust you again."
An informal social media effort may have helped push Walker to decide against allowing Moore to hold the rally at her barn. A member of a Facebook group called Wiregrass for Doug Jones on Wednesday posted about the rally and the connection to the child advocacy center. (The "Wiregrass Region" refers to portions of Alabama, Georgia and Florida.)
Supporters of Jones, Moore's Democratic opponent in the U.S. Senate race, messaged Walker to say that she shouldn't be renting her barn to Moore and that it was a conflict of interest with her work at the center, Courtney Brennan, who grew up in Alabama and now lives in New York City, told Newsweek.
"I was shocked that the woman who runs that organization whose mission is to protect children who are victims of sexual abuse could in the same breath allow a Roy Moore rally to be held at a venue that she and her husband own," said Brennan, who called the move "hypocritical."
When Newsweek contacted Walker at her office Thursday morning, she said Moore was not holding a rally at Celebration at Jones Crossing.
"I would not want anything to be associated with the Center that would bring negative attention," Walker said, adding that she does not endorse any political candidates and that her focus was on helping children.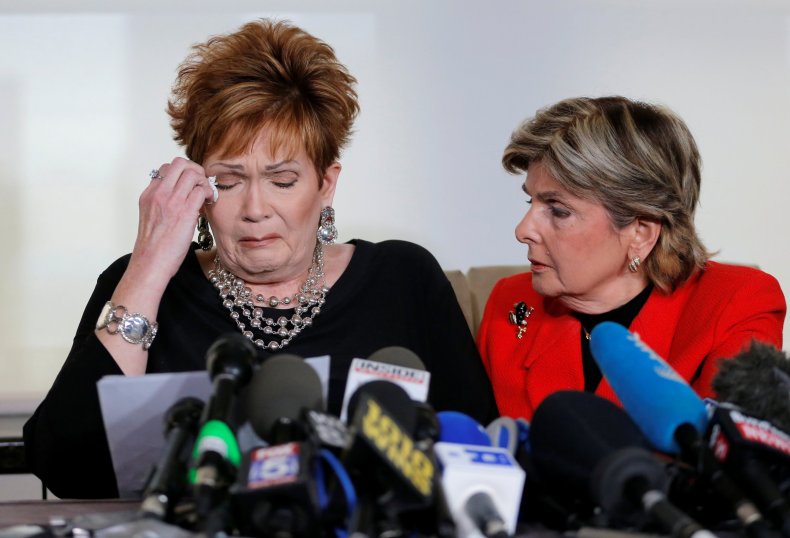 During a phone call later Thursday morning, Moore campaign spokesman Hannah Ford said the rally was still scheduled for Celebration at Jones Crossing. Ford then placed Newsweek briefly on hold before getting back on the phone to say the rally would no longer be held there.
Asked whether the change in location was related to a connection between the accusations against Moore and Walker's position at the Child Advocacy Center, Ford declined to comment.
At 11:35 a.m. on Thursday, the Moore campaign sent out an email announcing a new location for the "Drain the Swamp" rally: Jordan's Activity Barn in Midland City, Alabama. (The email also said Moore and his wife, Kayla, would ride horses to their polling place in Gallant, Alabama.) Patsy Jordan of Jordan's Activity Barn confirmed the Moore rally would be held there and said she wasn't concerned about the high-profile controversy surrounding the race.
Moore has been accused of preying on teenage girls when he was in his 30s, and allegedly had a sexual interaction with a 14-year-old and tried to rape a 16-year-old. (He has denied the allegations against him.) However, recent polls show Moore in a dead heat with his Democratic opponent, Doug Jones. The race gained national attention after The Washington Post first reported the accusations against Moore by four women. President Donald Trump later weighed in to say he endorses Moore.