Roy Moore 'Seriously Considering' Running in 2020 Election, Refuses To Accept 2017 Defeat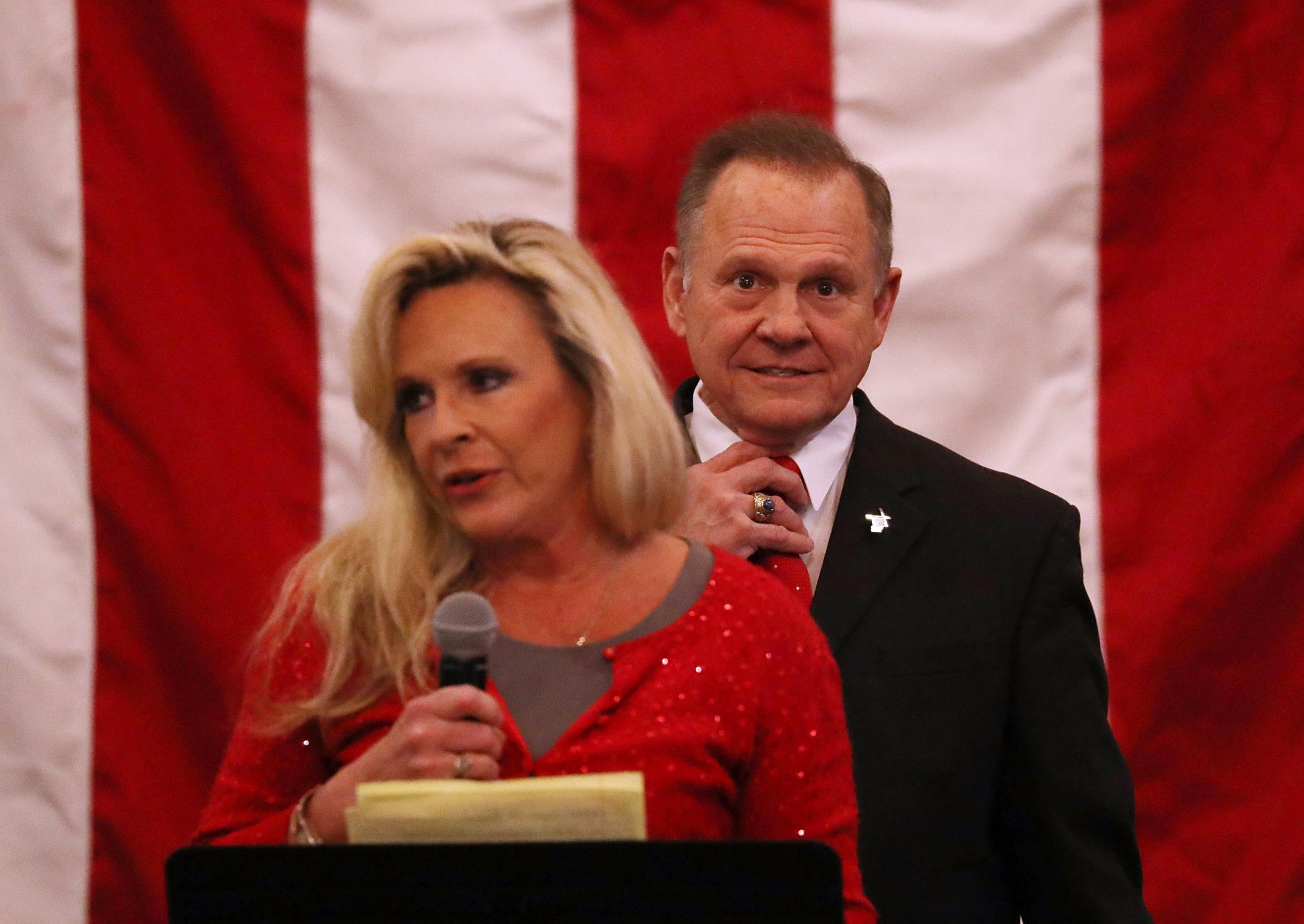 Roy Moore indicated that he was "seriously" considering running for a U.S. Senate seat in the 2020 election. The Alabama conservative's last bid for public office ended in 2017 amid multilple reports he had inappropriate contact with underage girls, some of whom accused the former Chief Justice of the Alabama Supreme Court of assault.
Moore's latest comments came during an appearance on the Christian program "Focal Point," which is produced by American Family Radio. When host Bryan Fischer asked the disgraced politico whether he was thinking about "throwing his hat into the ring" once again, Moore confirmed that he was considering his options.
"I'm seriously considering it," the Alabama conservative said Friday, alleging without proof that the 2017 Senate race was "stolen" by political opponents.
Despite an endorsement from President Donald Trump, Moore narrowly lost to Democrat Doug Jones in a bombshell special election in December 2017 to replace a seat vacated by Jeff Sessions when he was appointed U.S. Attorney General. The race marked the first time a Republican had lost the seat in Alabama in more than two decades.
Moore, who denied all allegations of inappropriate conduct, refused to concede the election and continued collecting donations for an "election integrity" fund after the race. In 2018, he sued his accusers and said they conspired against him.
Since then, Moore has shared a steady stream of Facebook posts hinting at another election bid, including a political cartoon posted earlier this month that depicts Jones as a dog. He has also shared articles from right-leaning blogs that blast his alleged victims.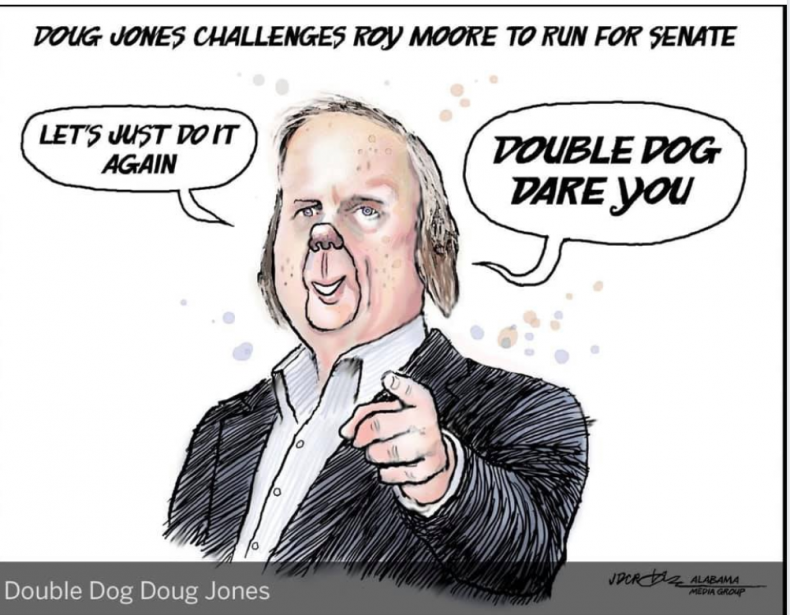 Moore's campaign began to suffer in the polls leading up to election day after he was accused by women of sexual misconduct while they were teenagers and he was in his thirties. One of the women claimed she was 14 when Moore attempted to initiate sexual contact.
The 72-year-old former judge has been removed from the bench twice — once in 2003 when he refused to remove a monument to the 10 commandments from a judicial building and again in 2016 when he refused to issue marriage licenses to same-sex couples.
Despite the controversies, Moore continued to receive support from a vocal and ardent group of supporters who shared his religious beliefs. He suggested at the time that his ouster was due to "radical homosexual and transgender groups" who wanted to stop his "opposition to their immoral agenda."
When he lost the 2017 election, Moore once again invoked religion and shifted blame to a loss of so-called "American" values.
"Many do not share the vision of those who built this country," he said. "Today we no longer recognize the universal truth that God is the author of our life and liberty. Abortion, sodomy and materialism have taken the place of life, liberty and the pursuit of happiness."