Roy Moore Signed Yearbook of Woman He Allegedly Sexually Assaulted as a Teen, Document Expert Says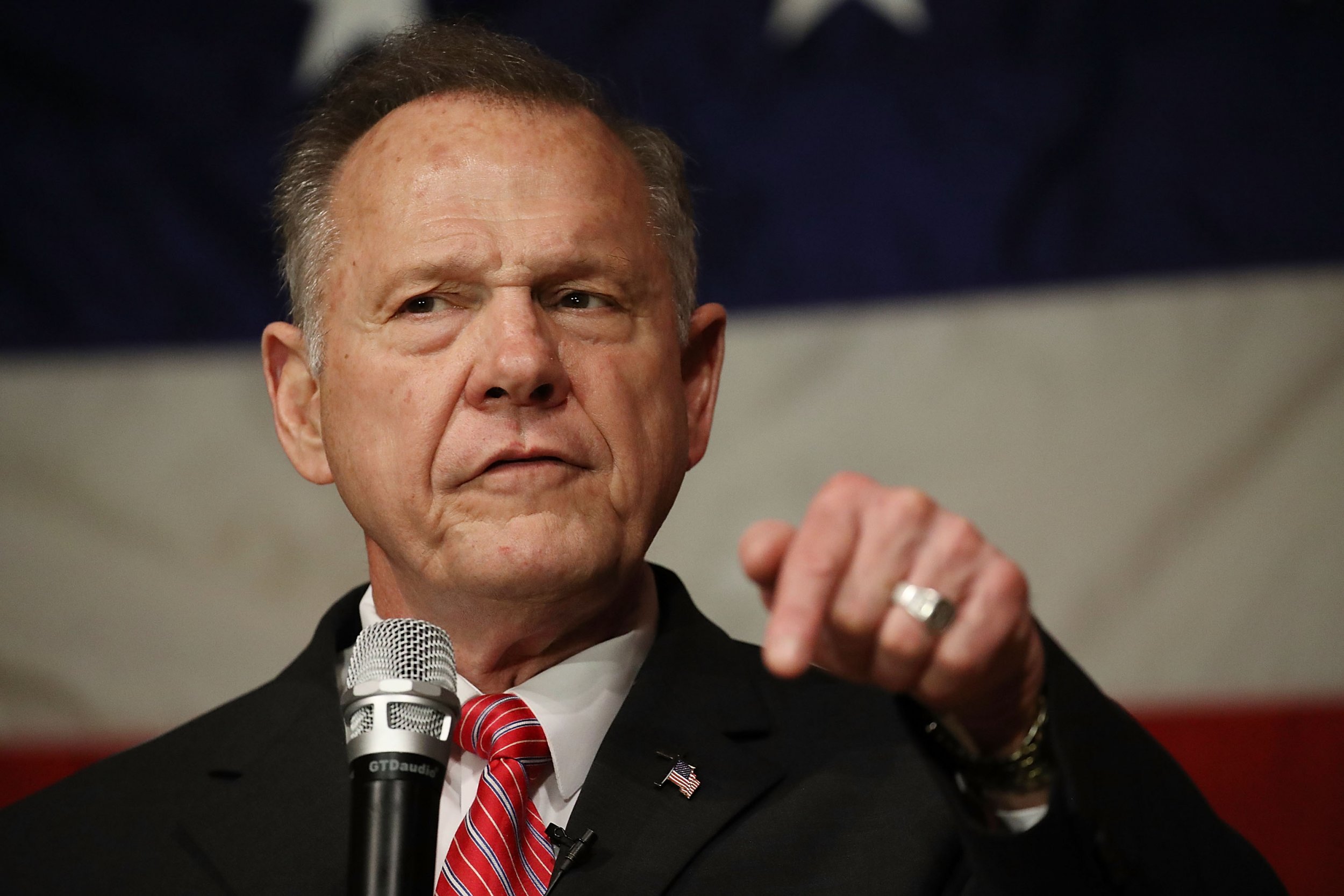 Alabama GOP Senate candidate Roy Moore signed the yearbook of a woman who accused him of sexually assaulting her when she was a teenager, according to a report from a forensic document expert obtained by Newsweek from the woman's attorney.
The expert, Arthur T. Anthony, compared public documents with Moore's handwriting and signature to the yearbook inscription as well as a graduation card Moore sent to another woman recently reported by The Washington Post. In the report, Anthony wrote, "It is my professional opinion...that the signature and handwritten notation above the signature...were prepared by Roy Moore."
Below is a yearbook inscription allegedly signed by Moore and one of the public documents featured in Anthony's report. The inscription states, "To a sweeter more beautiful girl I could not say 'Merry Christmas.' Christmas 1977. Love, Roy Moore, D.A. 12-22-77 Olde Hickory House."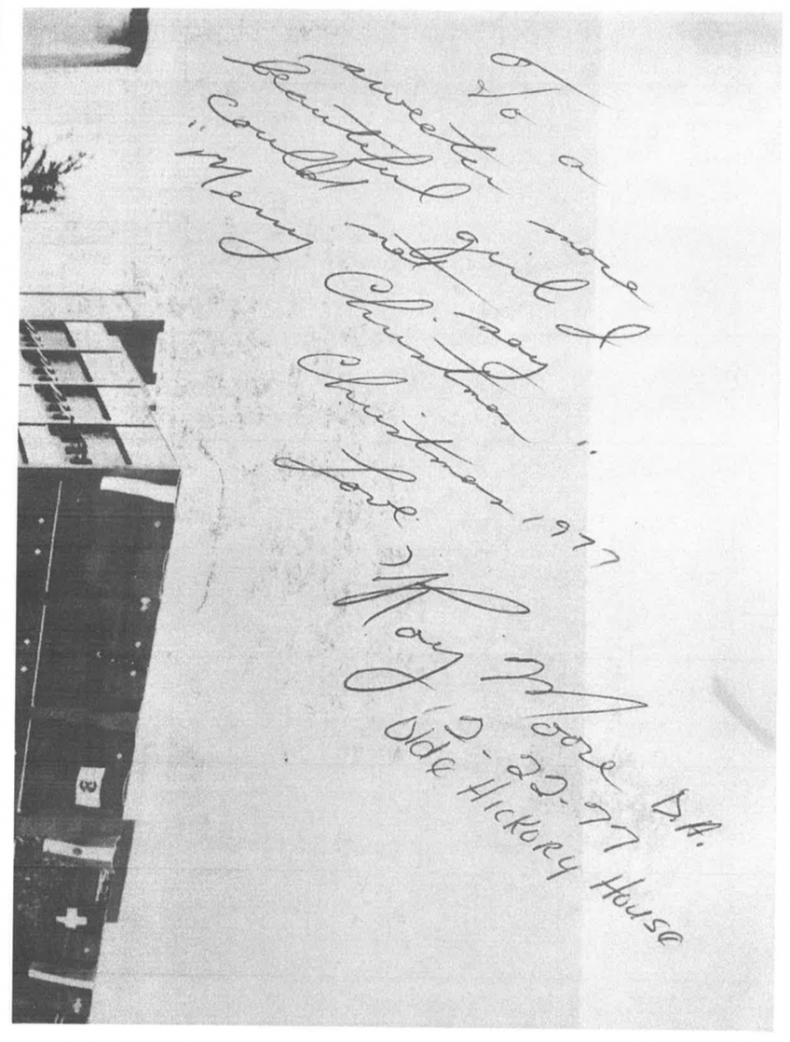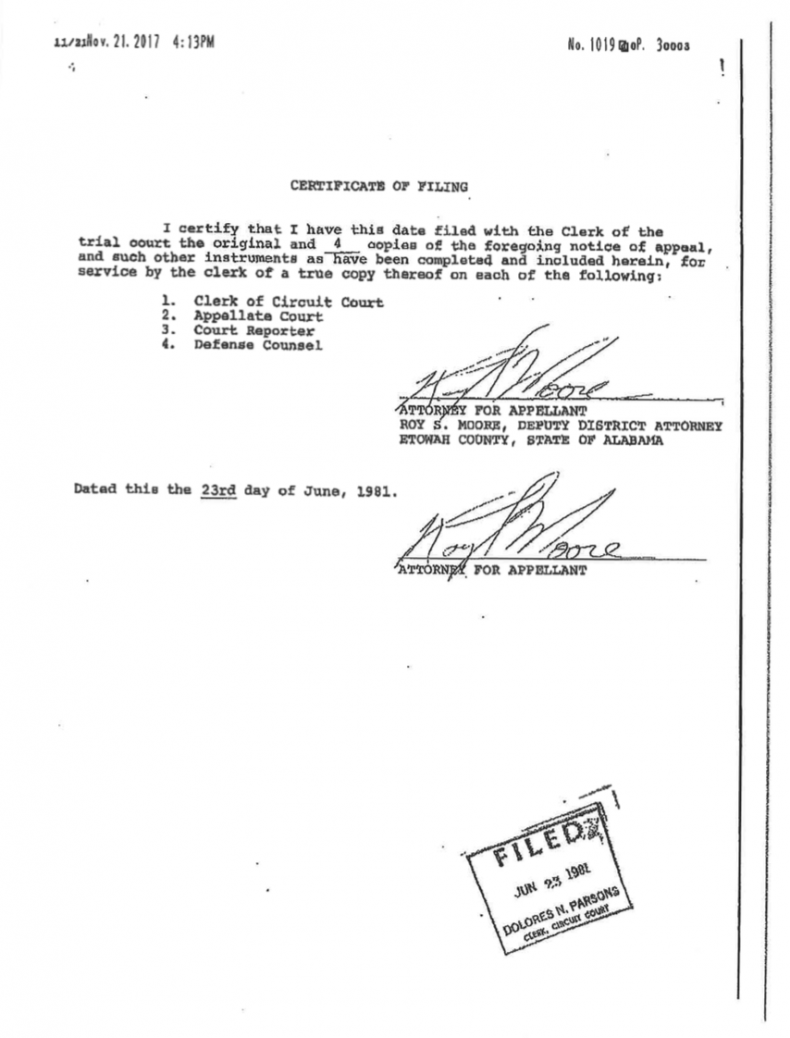 In November, Beverly Young Nelson accused Moore of assaulting her in the 1970s when she was a teen and he was in his 30s. Nelson and her lawyer, Gloria Allred, pointed to the yearbook inscription to bolster the allegation.
But Nelson told ABC News on Friday that she had added the location and date to the inscription, which was not something she disclosed when she initially went public with her allegations of sexual misconduct against Moore. This led some to accuse her of forging the entire claim, though there's no evidence to support this. In a tweet on Friday, Moore went as far to accuse her of admitting to lying.
At a press conference on Friday, Allred presented Anthony's expert analysis and claimed Nelson had added the date and venue to "remind herself of who Roy Moore was and where and when Mr. Moore signed her yearbook."
"The expert's opinion is important evidence which we hope that the voters of Alabama will take into consideration when they vote next Tuesday," Allred added. "It is time to stop the misleading statements about Beverly who had the courage to tell what she says is the truth about her experience with Roy Moore."
Moore has been accused of sexual misconduct by nine women, but he and his lawyers have vehemently rejected the allegations against him.
Recent polls show a very tight race between Moore and his Democratic opponent Doug Jones. Despite the controversial nature of Moore's candidacy, President Donald Trump has endorsed him.
In a tweet on Friday, the president said, "LAST thing the Make America Great Again Agenda needs is a Liberal Democrat in Senate where we have so little margin for victory already. The Pelosi/Schumer Puppet Jones would vote against us 100% of the time. He's bad on Crime, Life, Border, Vets, Guns & Military. VOTE ROY MOORE!" Trump planned to hold a rally Friday in Florida in which he'd urge Alabama voters to support Moore.
The election will take place on December 12.