Roy Moore Supporter Posed As Press In Racist Prank Phone Call, Democrat Claims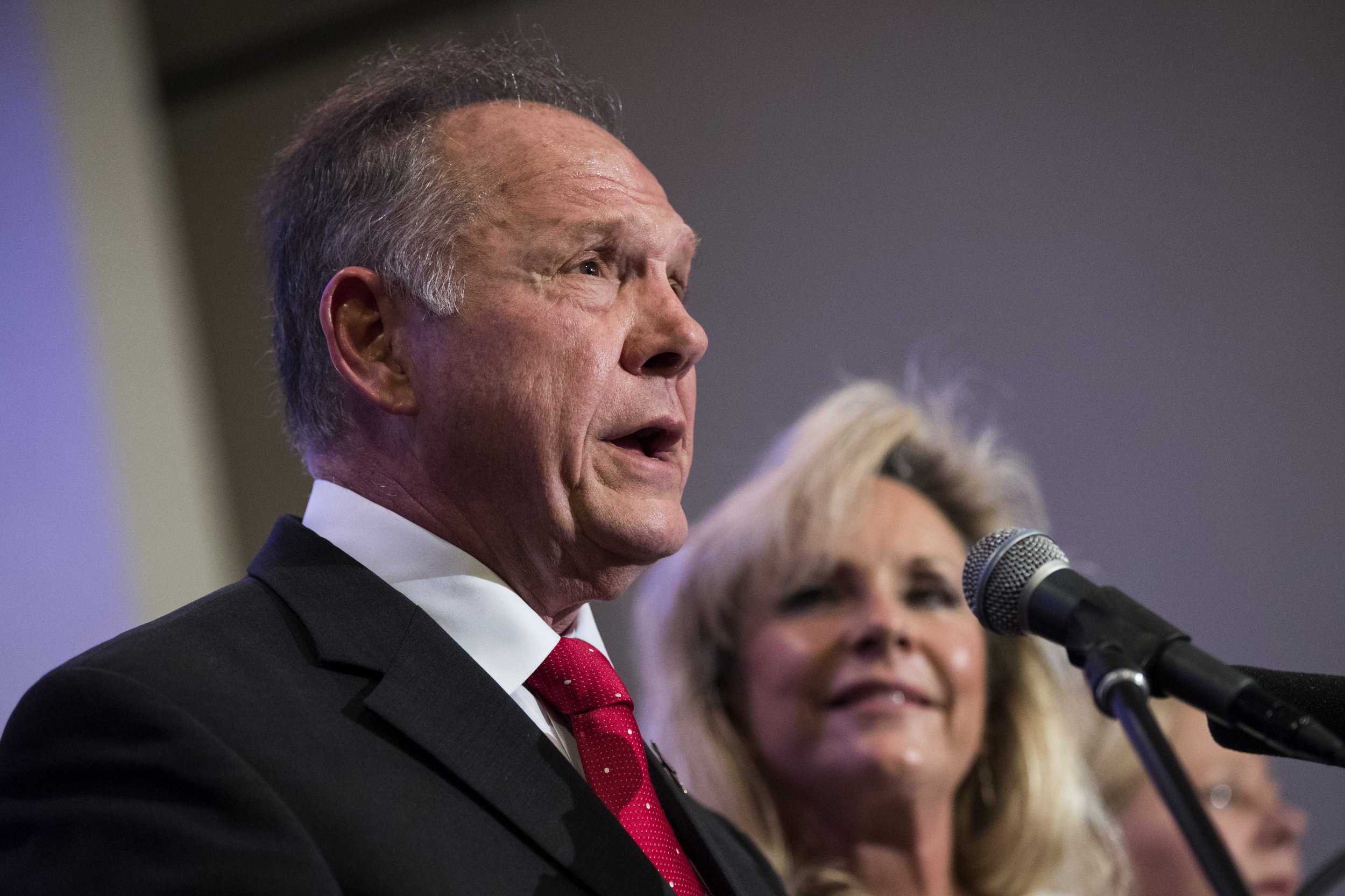 A Democrat representative has claimed Roy Moore's supporters have been posing as reporters, making prank phone calls and spewing racist abuse in the run-up to the Alabama senate election.
Gwen Moore, who represents Wisconsin's 4th Congressional District, tweeted on Tuesday that she had received nuisance phone calls from people she believed were Moore supporters, as the candidate battled it out with Doug Jones in Alabama's special election.
"Another ‪#RoyMoore supporter just called my office posing as an ‪@AP reporter," Moore said.
"Once their cover was blown they started screaming & called me & my staff the n-word & other racial slurs. I won't be intimidated. I won't stop speaking out. You will not shut me down. Believe it," she added, several hours into polling.
The Wisconsin Democrat wrote an open letter to the Senate sergeant at arms on Monday, asking that he "take steps to prepare the Page Program for the possible election of Roy Moore," The Huffington Post reported, in a move that appears to have gone down poorly with Moore's supporters, according to the representative's Tuesday tweet.
Her letter, which flagged concerns over the young people involved in the program, said: "I write you today to share my urgent concern regarding the threat to the safety of the young men and women working in the United States Senate Page Program if Roy Moore becomes the U.S. senator to Alabama.
"The nature of life on Capitol Hill necessitates long hours in close proximity to lawmakers and staff that can create power dynamics of which young people are not fully aware," she said, explaining: "It would be unconscionable for Congress not to be vigilant and proactive in taking precautions to safeguard these children given the well-sourced allegations against Moore."
Moore, who is supported by President Donald Trump, is accused of sexual misconduct by a string of women, one of whom claimed she met Moore when she was just 14 years old and he was in his 30s.
For his part, Moore has denied the allegations against him. Reiterating previous denials, Moore said in November: "I want to make it perfectly clear, the people of Alabama know me, they know my character, they know what I've stood for in the political world for over 40 years. And I can tell you without hesitation this is absolutely false," Politico reported.