Can Roy Moore Still Win? Republicans Want a Recount in Alabama—Here's How It Could Work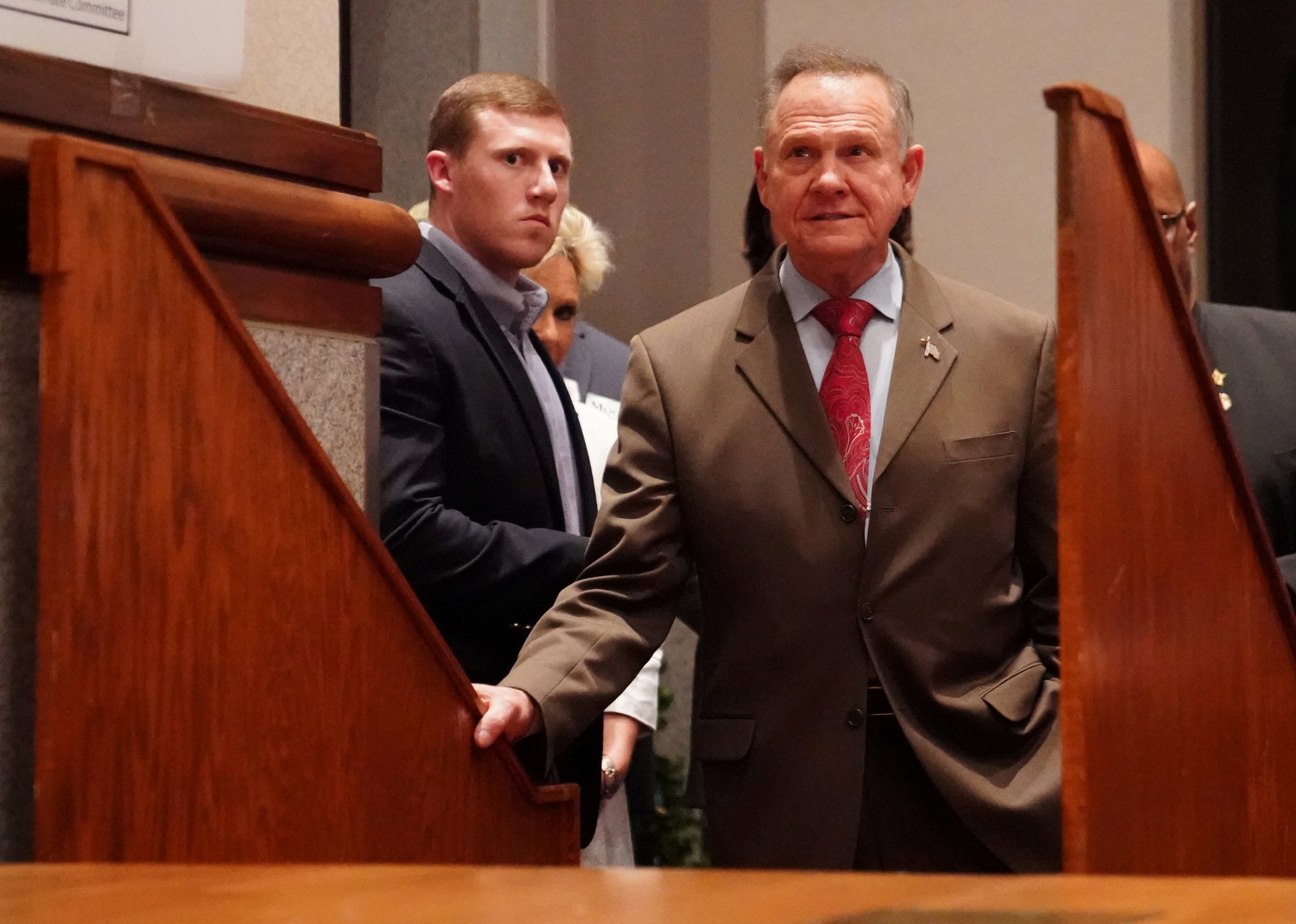 Republican Alabama Senate candidate Roy Moore did not concede to opponent Doug Jones late Tuesday night as expected. Instead, the defeated candidate said that the election "is not over," telling his supporters to "wait on God" and a recount.
"Realize, when the vote is this close, it is not over," Moore said to a room full of his supporters on Tuesday. "We still got to go by the rules, by this recount provision."
Before Moore took the stage, his campaign chairman, Bill Armistead, homed in on that process: The votes have to be certified—which will happen between December 26 and January 3, according to the Alabama Secretary of State—and if the margin is less than 0.5 percent, the votes must be recounted. Armistead added that military ballots had not been counted yet.
But is a vote recount actually that simple?
According to the State Code of Alabama, in an election for any public office, if a candidate is defeated "by not more than one half of one percent of the votes cast for the office," a recount will automatically be held unless the defeated candidate submits a written waiver for the recount within 24 hours of the election certification, something Moore seems unlikely to do.
Alabama Secretary of State John Merrill also said on CNN on Tuesday night that "any candidate can request a recount, and if they pay for it, there's a recount."
The recount would be conducted by polling officials, using county officials or volunteer workers whenever possible to keep costs to a minimum. It has to observe the "minimum safeguards" required under the law, and other than that, come together as simply and cheaply as possible.
As of 12:15 a.m. Eastern Time on Wednesday, Moore's eligibility for an automatic recount was not looking promising. The Alabama secretary of state's website had Jones ahead with a 1.6 percent margin, more than the 0.5 percent gap Moore would need for the recount. Jones had 671,151 votes, or 49.92 percent of support, and Moore had 650,436 votes, or 48.38 percent. Over 22,000 people voted for write-in candidates.
It's not surprising that Moore and the Republican Party were shaken by the historic upset in Tuesday night's victory. Jones is the first Democrat to be elected as an Alabama senator since 1992, and his chances did not appear plausible until sexual misconduct allegations about Moore were reported in November by The Washington Post.