A Royal Absence: Prince William Marks St Patrick's Day Alone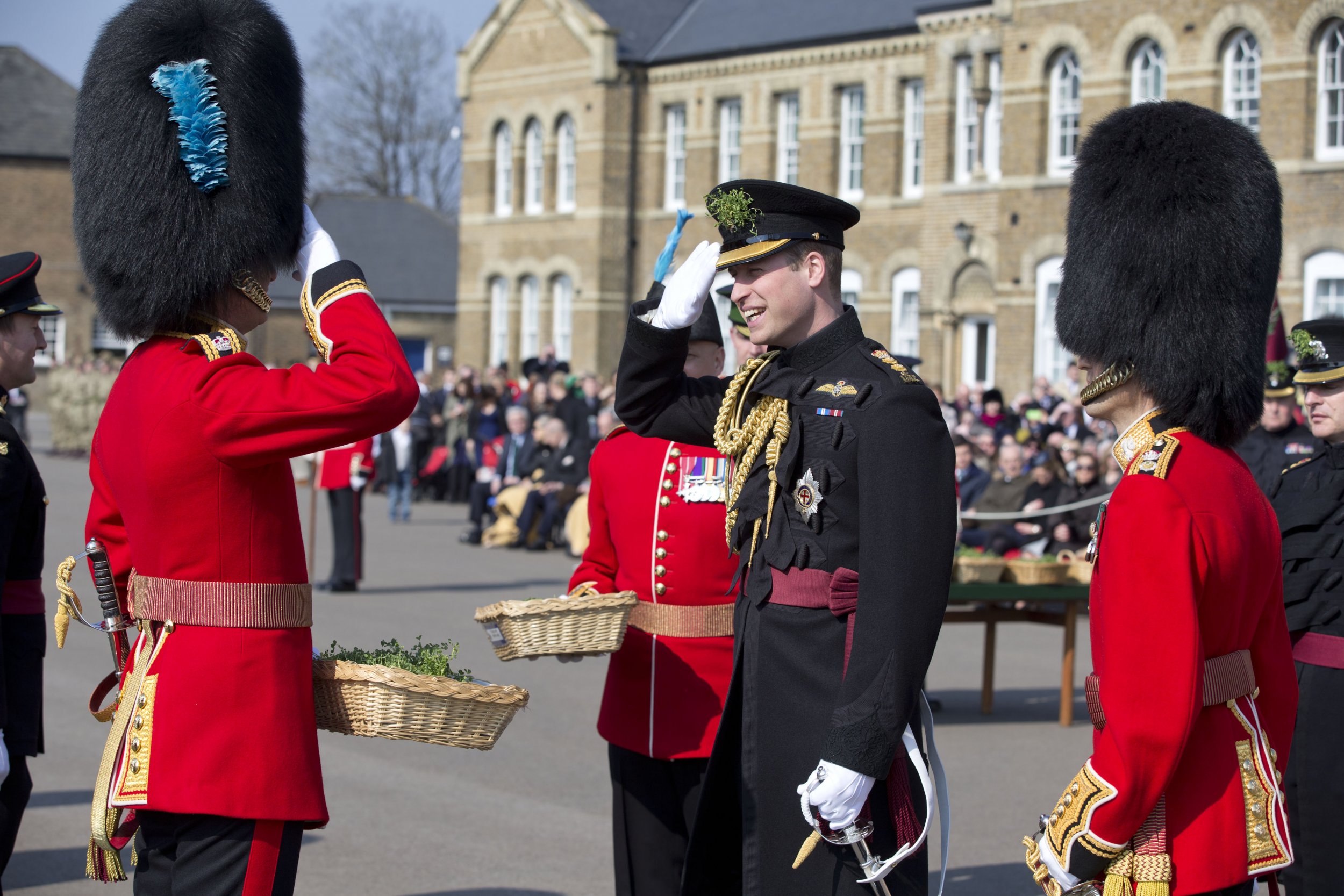 On Thursday, Prince William attended the annual St Patrick's Day parade without his wife Kate.
The Duchess of Cambridge broke a 115-year-old tradition, refusing to present the Irish Guards with their St Patrick's Day shamrock. Her absence will be the first time she has not attended the ceremony since 2012, when she took over the role from Princess Anne.
The Duchess will instead dedicate the next few weeks to her children, Prince George, aged two, and Princess Charlotte, who is 10-months-old, ahead of a trip to India and Bhutan.
Colonel Richard Kemp, who led the UK's military in Afghanistan in 2003, said he was disappointed by the Duchess' choice, describing it as a "missed opportunity."
"She should look upon it as an honour to visit the Irish Guards and continue this important and long-standing tradition," The Mirror reports.
And members of the British public slammed Kate's decision on social media.
In an official statement, a Kensington Palace spokesman said:
"The Duchess has very much enjoyed the occasions when she has been able to attend, but the Duke is the Colonel of the Regiment and is looking forward to presenting the Irish Guards with their Shamrock. The Duchess looks forward to marking St Patrick's Day with the Irish Guards many times in the future."