What Prince Harry, George, Louis and William Have in Common: All Royal Babies Wear Same Gown at Christening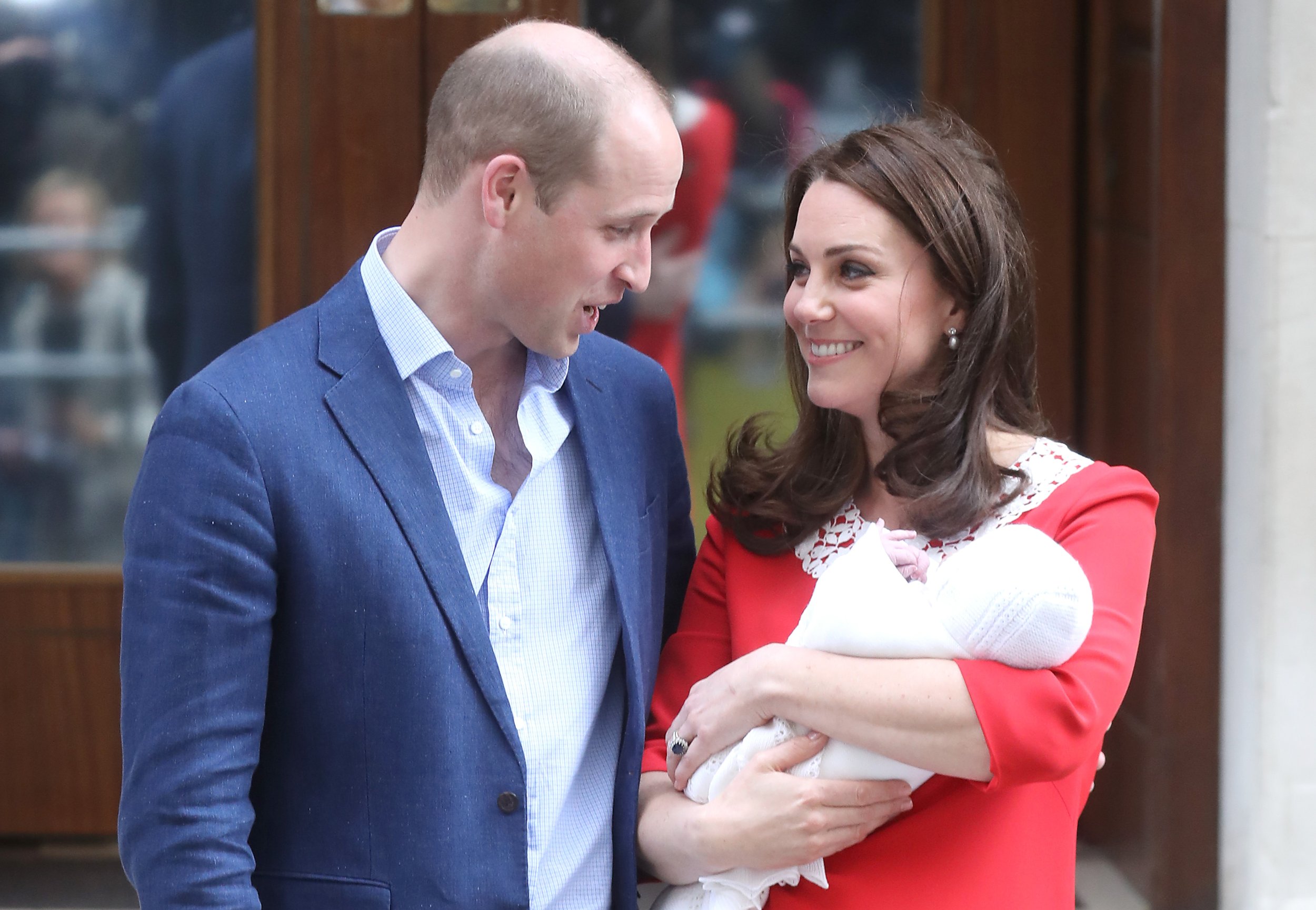 Kensington Palace announced Wednesday that a christening will be held for the Duke and Duchess of Cambridge's youngest child, Prince Louis, in July where he will wear a gown that holds great historical significance within the royal family.
"The Duke and Duchess of Cambridge are pleased to announce that the christening of Prince Louis will take place on Monday 9th July at The Chapel Royal, St James's Palace, London," Kensington Palace tweeted. "Prince Louis will be christened by The Archbishop of Canterbury, the Most Reverend Justin Welby."
Queen Victoria commissioned a royal christening gown that was first worn by her oldest daughter, Princess Victoria, in 1841. The gown, which was inspired by Queen Victoria's wedding dress, has been worn by 62 babies. After being used for more than 160 years, it became too delicate to wear. It was ultimately retired in 2004.
Prince Louis will wear a replica of the gown during his July ceremony.
"The original, made by Janet Sutherland, was made of Spitalfields silk and Honiton lace," the Royal Collection Trust's website reads. "It was worn by 62 royal babies including Princess Elizabeth at her christening held here at Buckingham Palace on 26 May 1926. Prince George and Princess Charlotte are the most recent royal babies to be christened in the new gown."
Prince Louis' older sister Princess Charlotte was the seventh royal to wear the replicated version, but their older brother Prince George's christening in the gown is considered to be a more important occurrence. While all the christenings of the Duke and Duchess of Cambridge's children are momentous occasions due to royal family tradition, Prince George's holds more significance since he's third in the line of succession.
In 2013, Welby—who baptized the now 4-year-old child—spoke about the weight of Prince George's christening.
"As a nation, we're celebrating the birth of someone who in due course will be the head of state," Welby said in a video posted on his website. "That's extraordinary. It gives you this sense of forward looking, of the forwardness of history as well as the backwardness of history, and what a gift to have this new life and to look forward."