Royal Baby Lookalikes: From Kate Middleton to Prince Louis and Beyond
As Kate Middleton launched her new early years awareness campaign last week with a series of high profile engagements and media projects, she encouraged members of the public to share photographs from their own "early years," which she determines as being between pregnancy and the age of five.
To inspire others, the princess released a photo showing herself as an infant, playing with her father, Michael Middleton. Posted to Twitter on Saturday, the royal said: "This weekend, we'd love for you all to spend time with your friends, families, colleagues and communities talking about your early childhoods and how they've shaped your lives. I hope you'll also consider joining me in sharing a picture of yourselves before your fifth birthday to help with those conversations and to share some smiles and memories too."
On seeing Kate's photo, a number of online commenters highlighted the many similarities she shares with her youngest son Prince Louis.
Here, Newsweek looks, though images, at members of the royal family and their infant doppelgängers: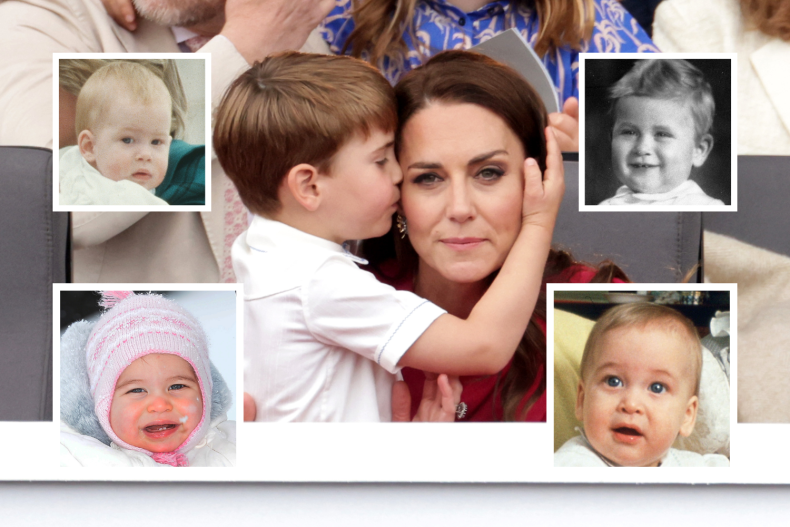 Kate Middleton and Prince Louis
Kate Middleton gave birth to her third child on April 23, 2018. He was named Prince Louis Arthur Charles of Cambridge and christened at St James's Palace on July 9.
The princess and Louis have shared a number of touching moments in public that fans have praised online, most notably during the Platinum Jubilee celebrations for Queen Elizabeth II in June 2022, where his affectionate—and sometimes cheeky—behaviour towards his mother became a central talking point.
Kate's own childhood was spent in Buckinghamshire, England, apart from a short period when the princess was two, where her family moved to Jordan for her father's work.
The princess uploaded a photograph of herself and her father on February 4 as part of her "Shaping Us" early years childhood development awareness campaign. A number of social media users and commenters highlighted the physical similarities between the royal and her youngest son.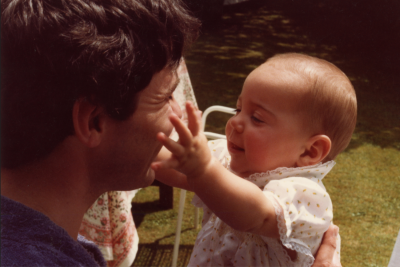 Prince William and Prince George
Prince George was born on July 22, 2013, the eldest child of Prince William and Kate Middleton. He will one day inherit the throne from his father.
The prince and William share a number of physical similarities, most notably their bright blonde hair as babies.
These similarities were heightened during George's early years when his parents would dress him in outfits similar to ones worn by William in the 1980s for important events such as the Trooping the Colour celebrations.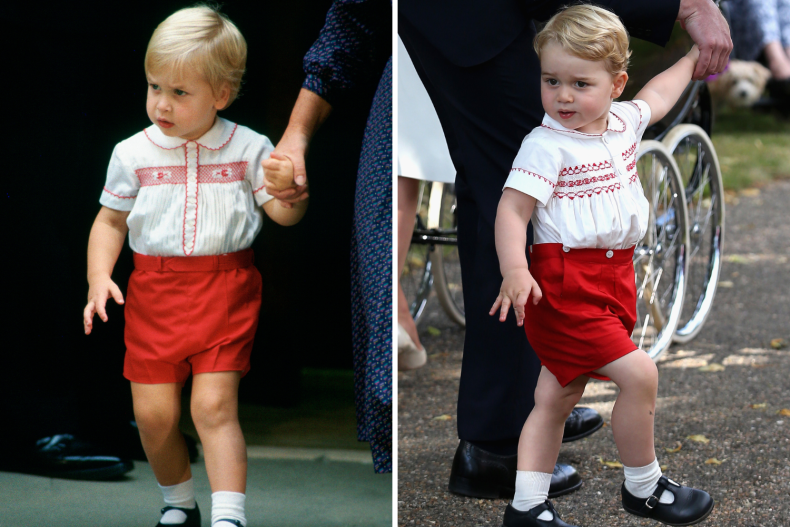 King Charles and Prince Harry
King Charles III and his younger son, Prince Harry, shared a number of physical similarities as the prince grew up, though notably not his red hair, which is a trait inherited from Princess Diana's Spencer family.
In many family portraits from the 1980s and early 1990s Charles and Harry would pose together, with William and Diana mirroring them.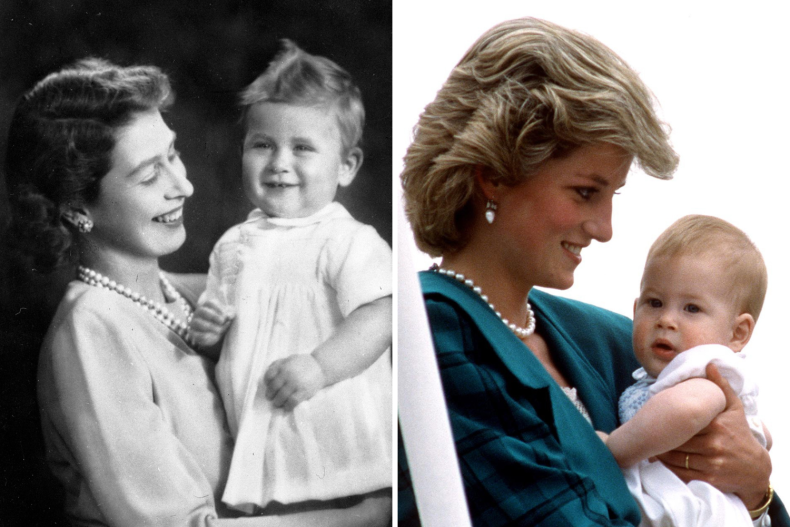 Queen Elizabeth II and Princess Charlotte
Princess Charlotte, born Princess Charlotte Diana Elizabeth of Cambridge on May 2, 2005, has been closely compared to her great-grandmother, Queen Elizabeth II, for many years.
In the 2016 documentary film Our Queen at 90, Kate Middleton revealed that the monarch was particularly "thrilled" that the family had welcomed a new female addition.
"The Queen was really thrilled that it was a little girl and I think as soon as we came back here to Kensington, she was one of our first visitors here," she said.
"I think she's very fond of Charlotte. She's always watching what she's up to."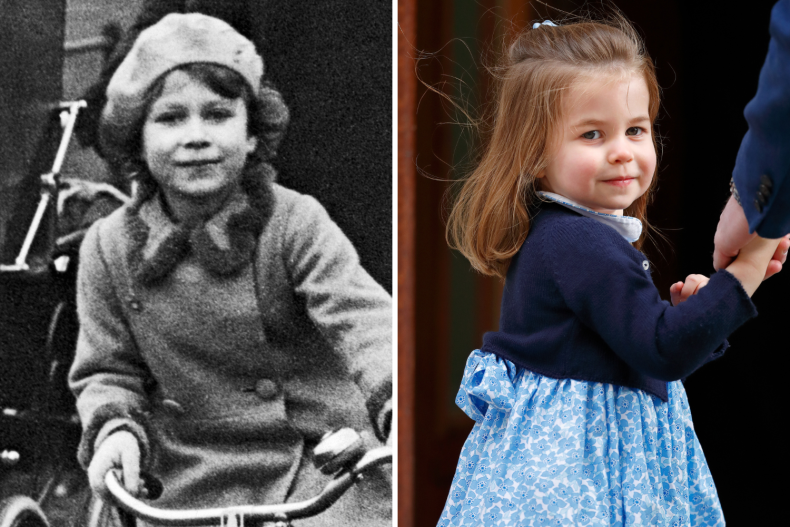 Prince Harry and Archie Mountbatten-Windsor
Prince Harry's firstborn child, Archie Harrison Mountbatten-Windsor, was born on May 6, 2019, and though his public appearances were closely limited by his parents, when official photographs of the young royal were released, his similarities to his father were often commented on.
Archie shares Harry's ginger tinted hair and wide-eyed expressions, something which was commented on when the Sussexes took their infant son on a tour of South Africa when he was four-months-old.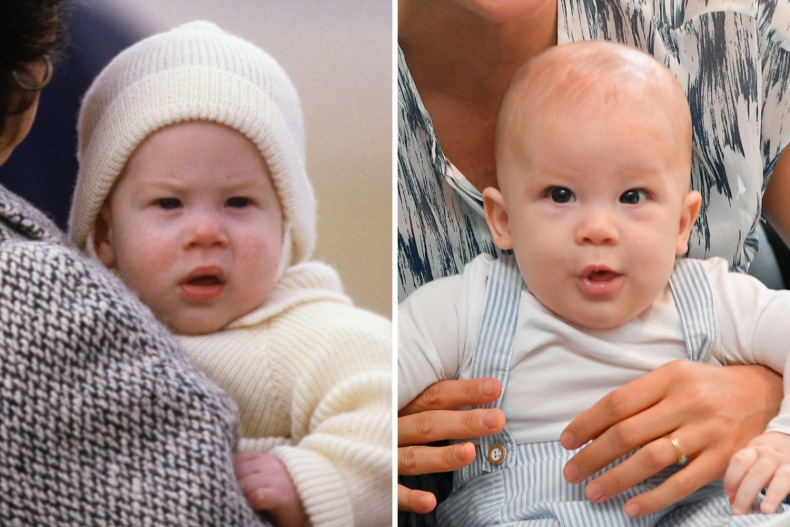 Princess Eugenie and August Brooksbank
Princess Eugenie, the youngest daughter of Prince Andrew and Sarah Ferguson, gave birth to her first child on February 21, 2021, and together with husband Jack Brooksbank named the baby son August Philip Hawke Brooksbank.
As Princess Eugenie plays no official working role within the monarchy, her public appearances have been limited, with the queen's Platinum Jubilee pageant at Buckingham Palace in 2022 being a rare exception.
In January, the princess announced that she was expecting her second child.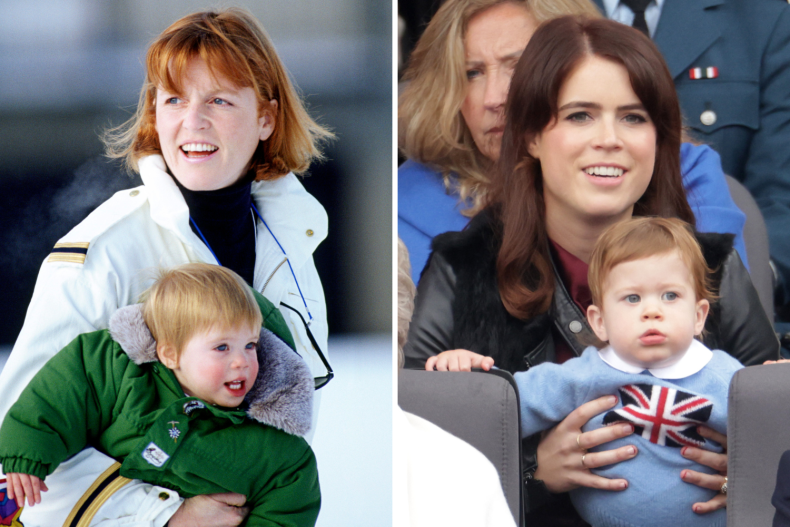 James Crawford-Smith is Newsweek's royal reporter based in London. You can find him on Twitter at @jrcrawfordsmith and read his stories on Newsweek's The Royals Facebook page.
Do you have a question about King Charles III, William and Kate, Meghan and Harry, or their family that you would like our experienced royal correspondents to answer? Email royals@newsweek.com. We'd love to hear from you.