Royal Baby Name Odds: What Will Prince George and Princess Charlotte's New Sibling Be Called?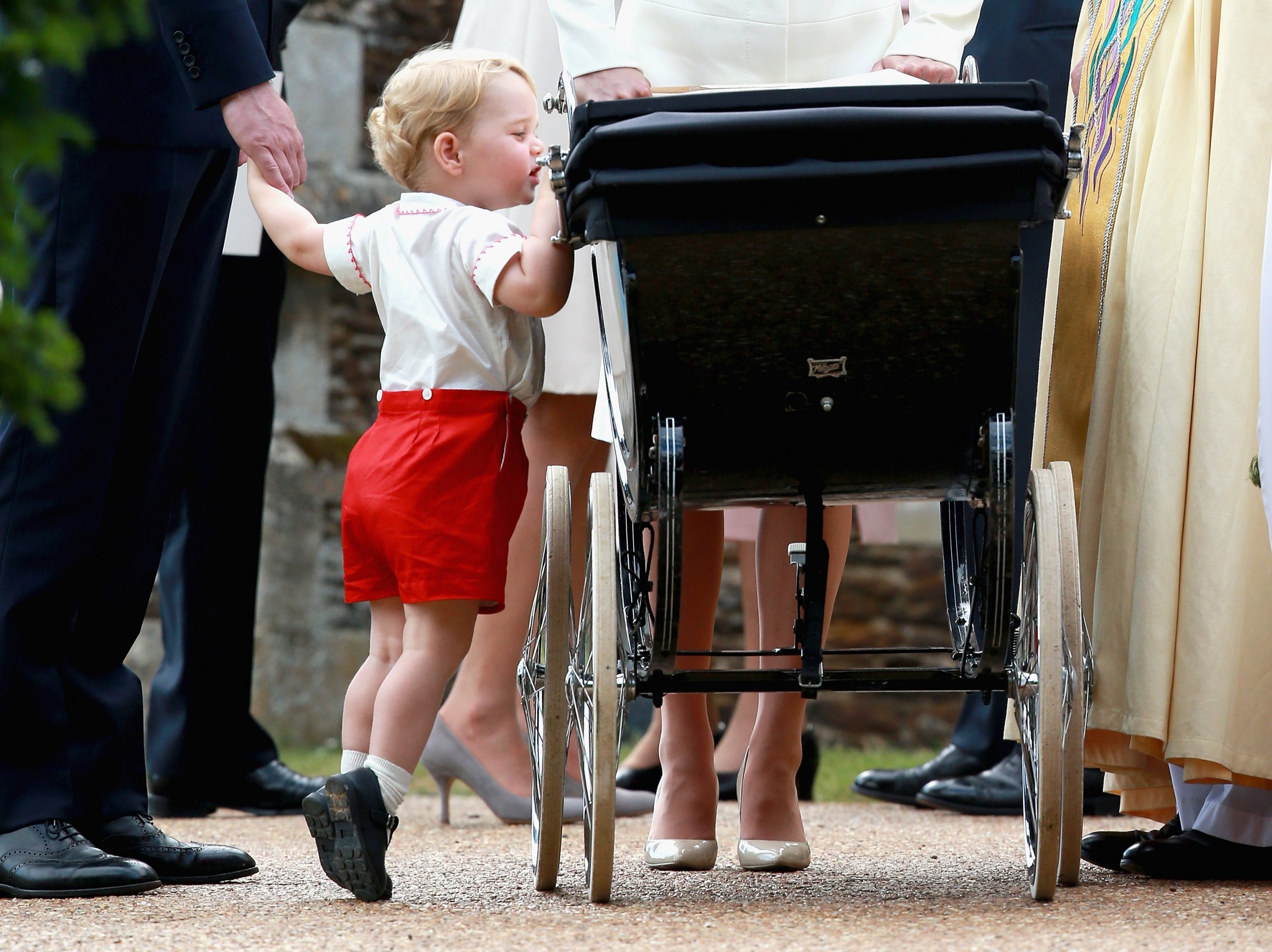 Prince George, Princess Charlotte and...Princess Alice?
Bookmakers in the United Kingdom have already opened up betting after the Duke and Duchess of Cambridge's Monday announcement that they're expecting a third child. Though the newest royal baby's gender has not been confirmed, gamblers have identified Alice as the most popular name for the infant, with 7–1 odds through betting company Ladbrokes.
"The early money suggests punters would love to see Kate and Wills welcome another little girl into their family, who is called Alice. It should come as no surprise to see fairly normal yet regal names top the betting," a Ladbrokes representative told The Telegraph. "Royal watchers have been convinced over the last few weeks that an announcement was coming, and we're paying out with a smile that their hunch was bang on the money."
Alice could be a reference to Princess Alice, a daughter of Queen Victoria who died in 1878, or Princess Alice of Battenberg, Queen Elizabeth II's mother-in-law, as the Associated Press reported in 2015—the last time there was speculation about a baby monarch's moniker.
After Alice, Ladbrokes customers' favorites this week included Arthur and Victoria, with 10–1 odds each, Alexandra and Alexander, with 12–1 odds, and Albert and Philip, with 14–1 odds. Paddy Power also had several of those names in the lead on its website Tuesday alongside Henry, Mary, Grace, Frederick and Olivia. At the other end of the scale were Philippa, Donald and Wayne, all of which had 200–1 odds on Paddy Power.
People weren't only predicting names—they also were betting on whether Kate will have twins. The Birmingham Mail reported that Coral said the chance that George and Charlotte will get two siblings was 4–1. Before George was born in 2013, bookmakers took bets on everything from the baby's weight to whether the duchess would have a Caesarean section birth, according to the Today show.
The excitement around the Kensington Palace pregnancy reveal falls in line with Britons' love of the royal family.
Last year, an Ipsos poll found that three-quarters of the public said they thought the monarchy had an "important role to play," while 70 percent of respondents said they wanted the 91-year-old queen to remain in her position for "as long as possible."