Royal Baby Boy: When Will Meghan and Harry Reveal His Name, First Pictures? Duke and Duchess of Sussex Set to Go Public on Wednesday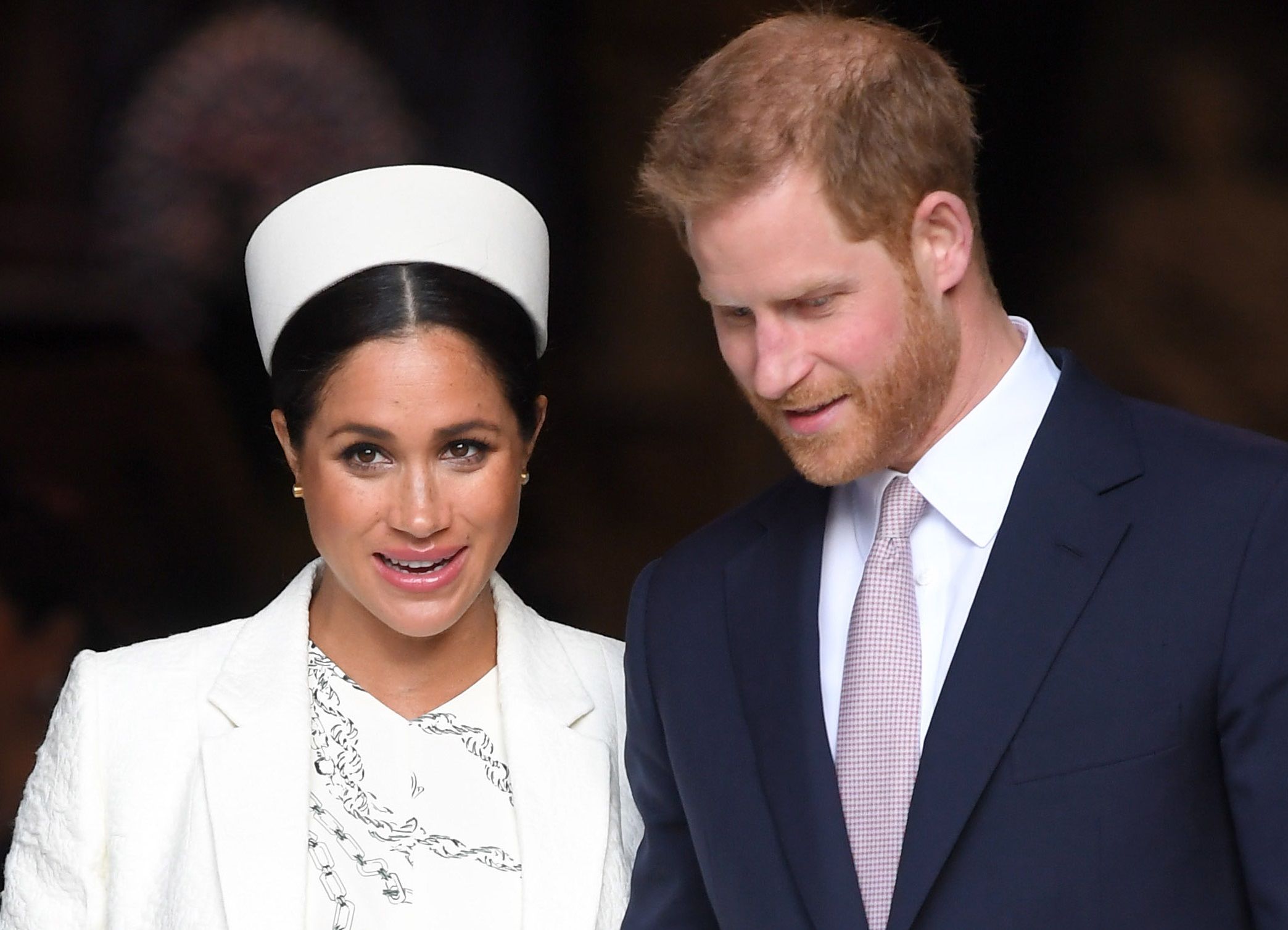 The world's public is scheduled to get its first look at the new British royal baby—a son born to Prince Harry and Meghan Markle, the Duke and Duchess of Sussex—on Wednesday, when the child is shown to a small pool of reporters.
Kensington Palace confirmed to Newsweek that images from the event will be the first time the royal baby is seen in public. No official photo is due to be released beforehand. Moreover, it is anticipated that the Duke and Duchess of Sussex will also reveal the baby's name.
Among the royal baby names tipped by bookmakers as likeliest are Arthur, Alexander, Albert and James.
The royal family announced on Monday that the Duchess, an American actress best known for starring in the drama Suits, gave birth to a baby boy at 5:26 a.m. BST (00:26 a.m. EST).
The baby, who is seventh in line to the throne, weighed 7 pounds 3 ounces. The Duke of Sussex was present for the birth. Markle gave birth at Frogmore Cottage in Windsor, where the family will live.
Harry's family—including brother and sister in law Prince William and Kate Middleton, the Duke and Duchess of Cambridge; his father, Charles, the Prince of Wales; and grandparents Queen Elizabeth II and Prince Phillip, the Duke of Edinburgh—were all described as delighted.
"The Duchess's mother, Doria Ragland, who is overjoyed by the arrival of her first grandchild, is with Their Royal Highnesses at Frogmore Cottage," the statement said.
A few hours after the birth, the Duke of Sussex appeared in Windsor to deliver the news and to take a couple of questions from the media. He said the baby is very healthy and both he and the baby's mother were doing incredibly well.
"It's been the most amazing experience I could ever have possibly imagined," a smiling Prince Harry said. "How any woman does what they do is beyond comprehension, but we're both absolutely thrilled and so grateful to all the love and support from everybody out there. It's been amazing."
He said the couple were still thinking about names. "The baby is a little bit overdue. So we've had a little bit of time to think about it, but yeah. That's the next bit," he said, adding that the name and baby would be revealed at the scheduled press event.
"I haven't been at many births. This is definitely my first birth. But it was amazing," the Duke said. "Absolutely incredible. And as I said, I'm so incredibly proud of my wife. And as every father and parent would every say, your baby is absolutely amazing. But this little thing is absolutely to die for, so I'm just over the moon."