Could Meghan and Harry's New Royal Baby Eventually Become President of the United States?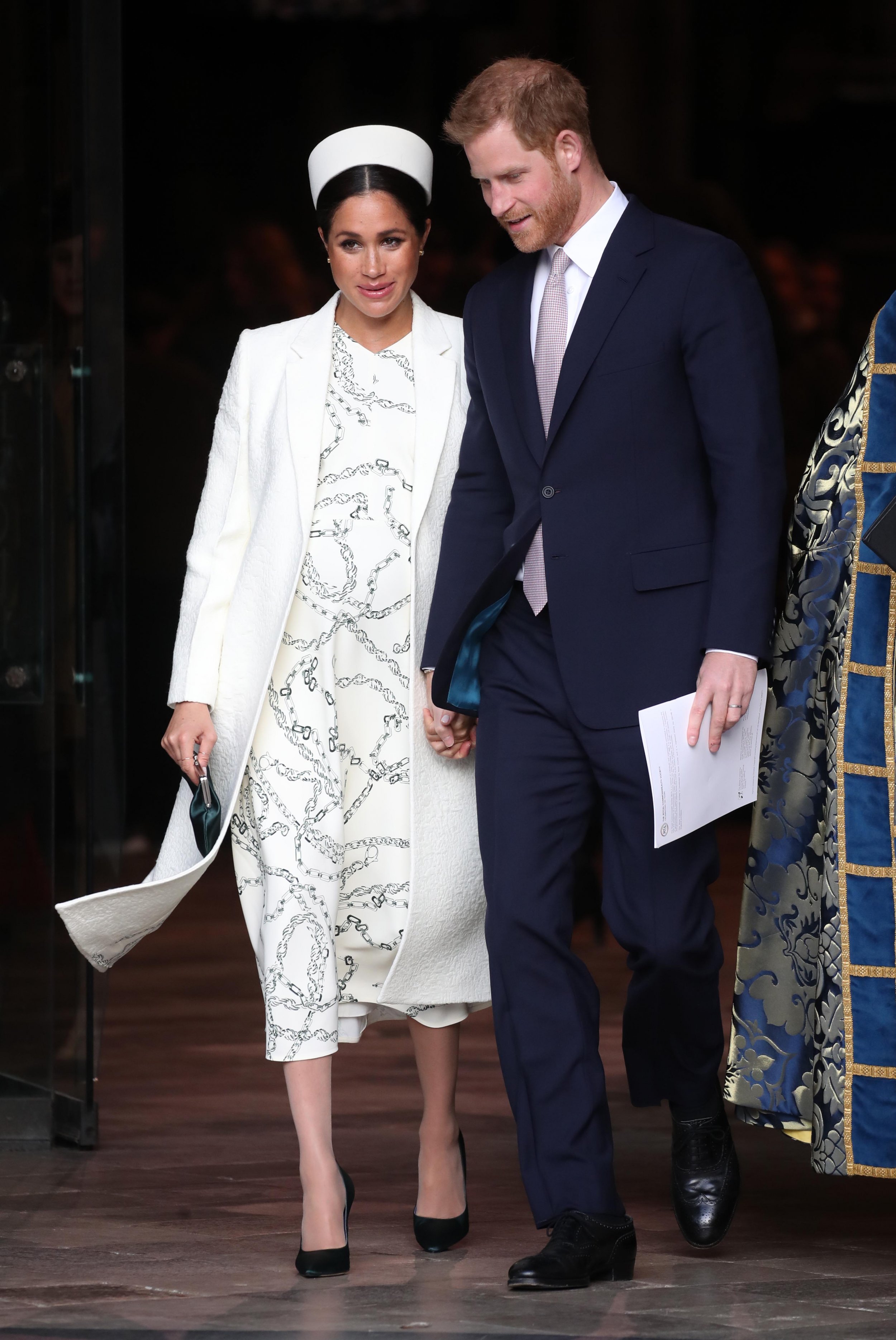 Early Monday morning, the Duke and Duchess of Sussex welcomed a baby boy to the Royal Family. The still unnamed baby has been the subject of much excitement and discussion, from the parent's decision to break with tradition, to the mixed race decent of the child. But another conversation has come out, asking, "Can the child of Prince Harry and Meghan Markle eventually run for president?"
The conversation started with a tweet from Ned Donovan, stating, "There is now a member of the Royal Family who should eventually be eligible to run for President".
This sparked a slew of responses, most claiming that only those born on U.S. soil are eligible while others questioned if a royal baby would retain dual citizenship. But the differing responses are calling into question what the actual requirements are to be a U.S. President.
The answer is actually somewhat unclear. The constitution uses the term "natural born citizen" but that is not defined within the constitution. This means the term is open for interpretation. A Harvard Law Review article argues that natural born citizen applies to anyone who has citizenship at birth, whether born on U.S. soil or born abroad to at least one US citizen parent. Interestingly, the legal precedent for this actually comes from British law. It has been argued that because there is no definition in the constitution, only Congress could rule on this issue.
So while it is indeed possible that Prince Harry and Meghan Markle's new baby boy could eventually be President, it would require the baby to have dual citizenship. The couple has not stated plans on that front, but the Duchess of Sussex is currently in the process of applying for U.K. citizenship.
It is not impossible that the baby will have dual citizenship since the pregnancy has been somewhat untraditional. The baby boy was born at the couple's home at Frogmore Cottage instead of St. Mary's hospital, where all three of Kate Middleton's babies were born. Some have criticized the couple for making the decision to break with tradition for a more private experience.
The couple has retained some privacy, though Prince Harry told reporters, "How any woman does what they do is beyond comprehension, but we're both absolutely thrilled and so grateful to all the love and support from everybody out there. It's been amazing."