Royal Baby: Will Meghan Markle and Prince Harry's First Child Be a U.S. Citizen?
Prince Harry and Meghan Markle have announced they are expecting their first child to arrive in the spring.
The announcement came as the pair launched their first royal tour together in Australia, five months after the Suits star tied the knot with the prince at Windsor Castle.
The Duke and Duchess of Sussex's baby is expected to become the seventh in line to the throne, and it could be the first in the line of succession to hold dual citizenship.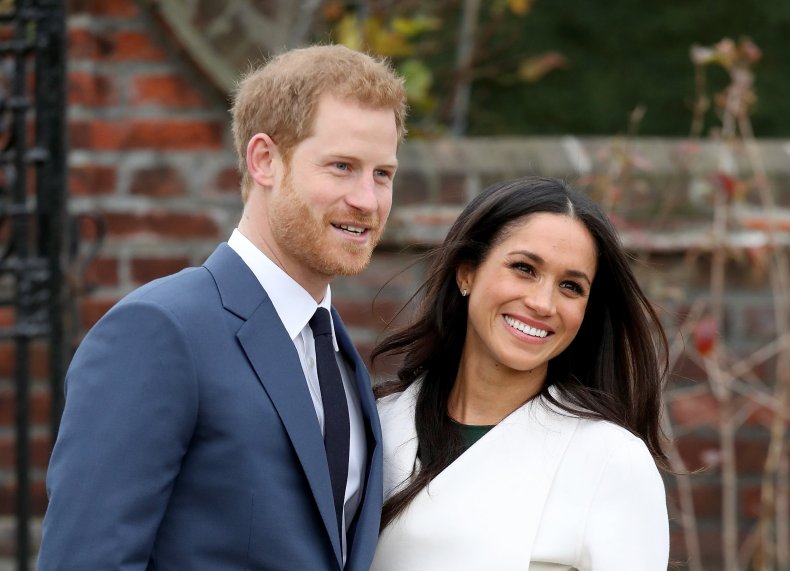 Applying for their baby to have both British and U.S. citizenship is an option.
The American Embassy in Britain states that a child born outside the U.S. and in wedlock to a U.S. citizen parent married to a non-U.S. citizen parent can apply for citizenship as long as the American parent has lived in the U.S. for five years.
At least two of the years the parent has spent living in the U.S. must be after the age of 14.
Presently, Markle is still a U.S. citizen.
She had previously stated that she planned to become a British citizen. It is unclear whether she plans to maintain her U.S. citizenship as well.
If she does choose to do so, the royal couple's baby could end up a dual citizen of both Britain and the United States.
Fans of the royal couple may have a monthslong wait to find out whether the baby will be a Briton, an American or both.
Read more: Where will Meghan Markle's first child stand in line to the throne?
The baby is expected to arrive in spring 2019, with both Markle and Prince Harry said to be "very pleased," according to an announcement from Kensington Palace.
"Their Royal Highnesses have appreciated all of the support they have received from people around the world since their wedding in May and are delighted to be able to share this happy news with the public," Kensington Palace said in a statement.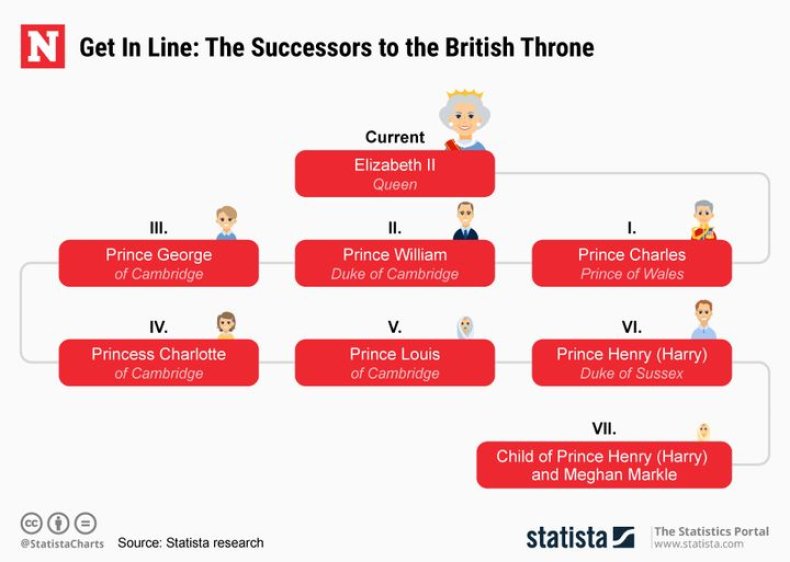 The child will be one place behind Harry in the line of succession for the throne, as shown in the above chart by Statista.
However, being seventh in line, it is unlikely that the child will ever become king or queen of the British monarchy.