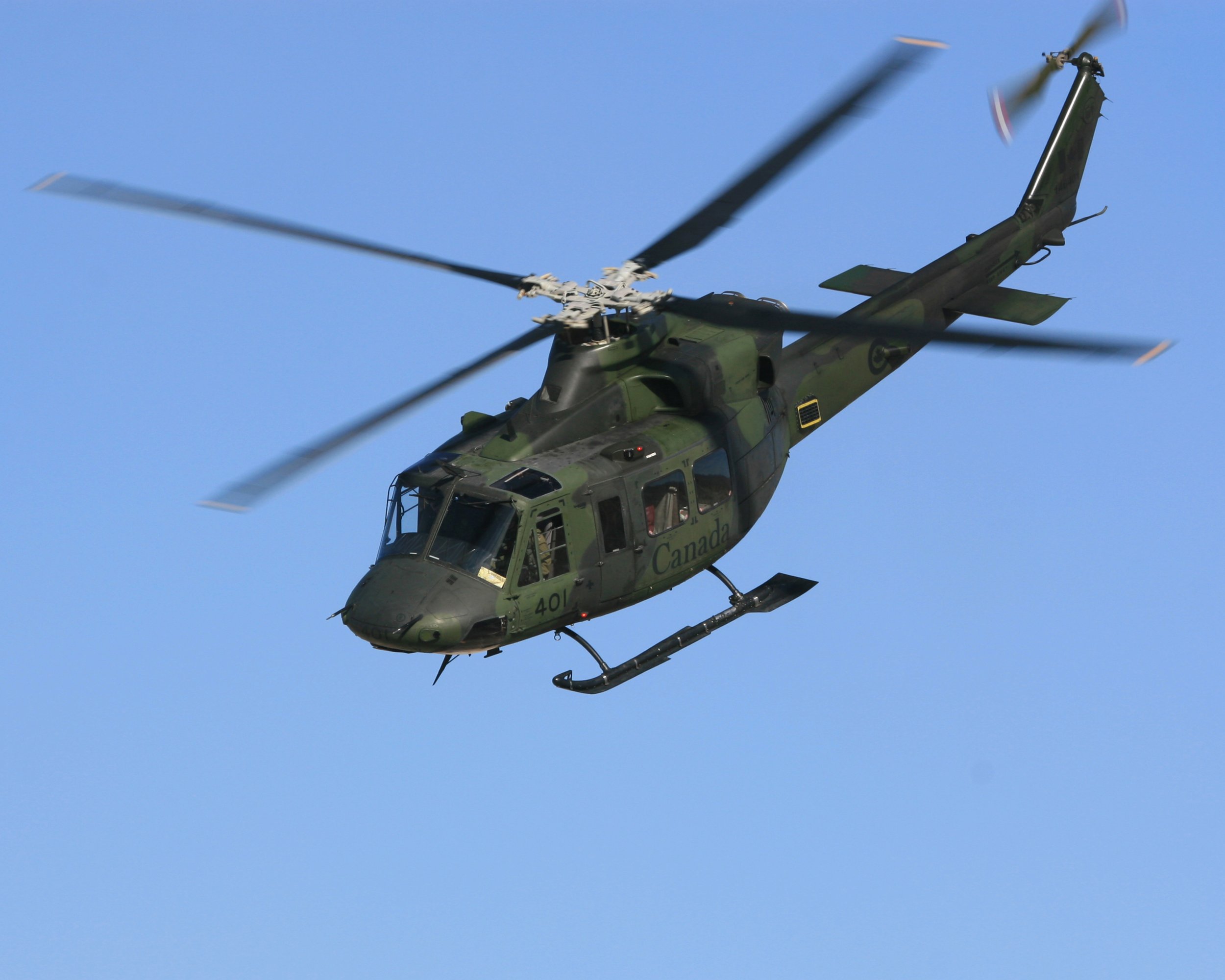 A Canadian military helicopter accidentally dropped an inflatable raft on a Florida woman's home Wednesday afternoon, smashing a hole in the roof of her house.
Luce Rameau was in her bedroom when the 80-pound raft came crashing through her roof in Northeast Miami-Dade County, according to the Miami Herald. The raft punched a hole in the roof and fell onto her bed, covering her with debris.
"I kept screaming, 'What happened? What happened?'" she told the Florida paper. "I was shocked."
The Miami-Dade County Sheriff's Department told Newsweek that no injuries were reported and that an investigation was opened by the Royal Canadian Air Force (RCAF).
The RCAF was conducting over water search and rescue training operations in an exercise called "Southern Breeze" when the incident occurred. The military helicopter was making its way back to United States Coast Guard Air Station Miami in Opa Locka, Florida, when the raft fell from the helicopter, according to the RCAF. It remained unclear how or why the raft became detached from the CH-146 Griffon helicopter.
"As soon as I get in I hear I the impact. Boom! A big impact. And I heard her screaming, I thought something is wrong," Jean Pierre Joseph, the property owner, told WPLG, a Miami-based ABC News affiliate. "That's very scary …she [is shaken] and I was shaking myself too. I said 'my god what's going on.'"
The RCAF was conducting the training in Miami to take advantage of the warmer weather.
The RCAF said it "intends to support the affected resident with immediate accommodations and other support," in a statement from its public affairs office.
The un-inflated six-person raft was approximately two feet by two feet in size, according to the RCAF, they removed the raft from the home Wednesday afternoon.