Royal Caribbean Cruises Sues Victims of Volcano Eruption To Stop Lawsuit
Royal Caribbean, the world's largest cruise company, is trying to prevent legal action from individuals seeking damages in connection with a volcanic eruption in 2019.
In December 2019, passengers from the Royal Caribbean ship Ovation of the Seas took a side trip to White Island, a popular tourist site in New Zealand. As 47 people toured the island, the volcano's sudden eruption killed 27 visitors. Other individuals were injured in the eruption.
Maryland couple Ivy and Paul Reed, who suffered burns as a result of the eruption, and Australians Marie and Stephanie Browitt, who lost family members because of the eruption, filed separate lawsuits against Royal Caribbean claiming that the cruise line did not properly explain the dangers of visiting White Island.
Browitt family lawyer Peter Gordon told the Australian Broadcasting Company on Thursday that Royal Caribbean should have known that the volcano could erupt before allowing its passengers to visit White Island.
"There were a number of geological and scientific organizations that were ringing alarm bells about volcanic activity on the island," Gordon said.
"The wrongdoing is that Royal Caribbean had an insight into the warnings and an obligation to keep its passengers out of harm's way," Gordon added.
Royal Caribbean contends that because of a clause in the terms and conditions of the tickets, any legal actions over the cruise must be heard by courts in New South Wales, Australia. The lawsuits filed by the Browitts and the Reeds were filed in U.S. courts.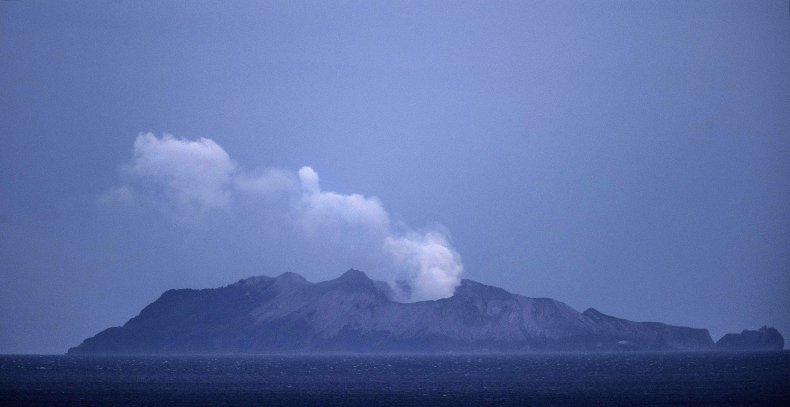 Newsweek reached out to Royal Caribbean for comment.
The Reeds alleged in their lawsuit that the eruption caused them to endure "severe, life-threatening burns over large portions of their bodies, permanent and disfiguring scarring" and "reduced use of their limbs and extremities."
Litigation filed by the Browitts in Florida alleges that they suffered "severe emotional distress, mental anguish, physical pain, loss of enjoyment of life, post-traumatic stress and other mental and/or nervous disorders."
Stephanie Browitt was injured in the eruption. Marie Browitt's husband and daughter were both killed. In their lawsuit, the Browitts contend that Royal Caribbean's decision to allow visitors to visit White Island was "indecently cavalier, outside the bounds of decency and so reckless that it should not be tolerated in civilized society."
According to the New Zealand volcano monitoring website GeoNet, White Island is the country's most active cone volcano. In 1953, the island was declared a private scenic reserve. When the volcano erupted in 2019, the explosion removed a lake that had formed in a crater, created new vents and caused landslides. In the weeks before the December eruption, GeoNet had issued a level 2 alert for White Island, indicating that conditions were prime for the volcano to erupt.