In Pictures: Royal Wedding Dresses Through the Years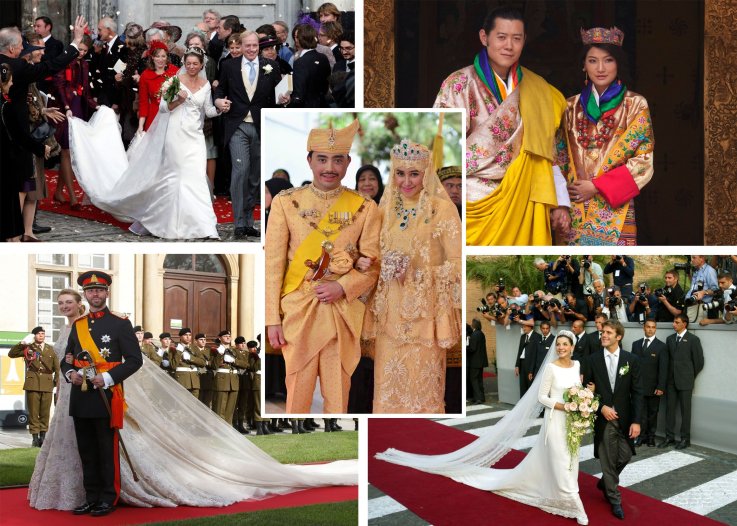 The dashing groom, the beautiful bride, all those hats—there's just something about a royal wedding. It's hard not to get swept up in the majestic fairy tale aspect of it, and it's basically made for documentation, preservation and adoration.
From Meghan and Harry to Kate and William to, of course, Diana and Charles, royal weddings continue to hold the world's attention. Ask anyone alive in 1981 and he or she likely will be able to tell you where they were when Prince Charles and Diana married. Or, for that matter, anyone alive in 2011 for Prince William and Kate's wedding. Both were watched by hundreds of millions of people.
But why are we so obsessed with royal families in the first place?
"Historically, we've always been obsessed with the royal family—they are the longest running real-life soap opera," Andrew Morton, a royal biographer and best-selling author of Diana: Her True Story–In Her Own Words, told Harper's Bazaar.
"In good times, but especially in bad, the royal families of the world can function as escapist fairy tales for Americans who never completely gave up the romantic notions of hereditary privilege and dynasty, even though we gave up the actual crown," Tony Bravo wrote in the San Francisco Chronicle.
But it's not just the British royal family weddings that capture our attention. There was Monaco's Prince Albert and Princess Charlene, Swedish Prince Carl Philip and Sofia Hellqvist, and Bhutan's King Jigme Khesar Namgyel Wangchuck and Queen Jetsun Pema.
Even though the royal thing is a big deal, let's be real: Most people are concerned with the dress. Keeping what the royal bride will wear top secret is a tradition for royal weddings of yesteryear, saving the glamour—and suspense—for that one moment the world's attention is focused on the royal gown.
Let's look back at some of the best royal wedding dresses from around the world. Don't miss the full gallery.