Prince Charles Steps Up as Queen Elizabeth II Takes a Back Seat on Remembrance Day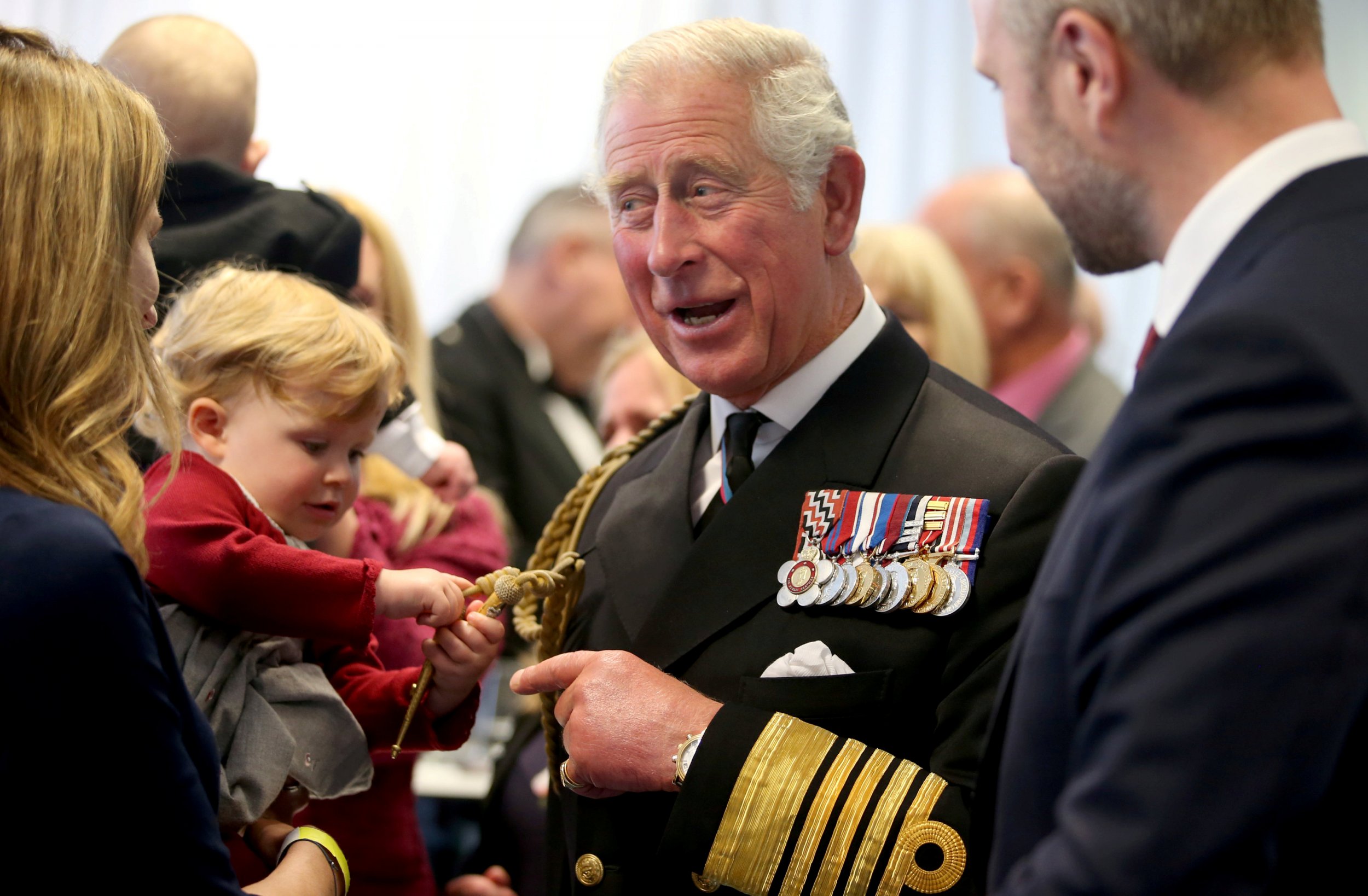 The traditional November remembrance ceremony, in which Britain honors its war dead, will mark a step up in duties for Prince Charles, heir to the throne, this year as Queen Elizabeth II takes a back seat to be beside her elderly husband.
The Queen has chosen not to lay a wreath at the Cenotaph memorial in London this year, for the first time in her 65-year reign, according to The Times newspaper.
She has missed the ceremony before, six times, but only due to travel commitments and pregnancies.
Instead Charles, her son who takes the title Prince of Wales, will lay the wreath in her place at the November 12 ceremony. The Times , Britain's paper of record, called it "a symbolic and highly significant break from tradition for the Queen."
The move reportedly reflects recent changes at the top of the royal household. The Queen's husband Prince Philip, who takes the title Duke of Edinburgh, retired from public duties earlier this year.
As such, he has chosen to watch the ceremony from the balcony of the U.K.'s foreign ministry, and Buckingham Palace told the paper that the Queen wanted to be by his side.
Charles, who is 68, in 2011 because the longest-serving heir to the throne in British history. This year's position represents an upgrade on last year, when Charles took a salute from veteran and civilian organizations marching to mark the ceremony. This year, that role will be filled by his brother Prince Edward, Earl of Wessex.
As the Queen, who is 91, becomes less able to travel, Charles and other younger royals have been taking over more duties. Charles and his wife Camilla, Duchess of Cornwall, this year represented the British royal family at the "Canada Day" celebrations in the North American country.
Charles will also represent the Queen at the Commonwealth Games next year, taking the trip to Australia in his mother's place.