Queen Elizabeth II's grandson Peter Phillips faced calls to police after travelling to Scotland to see a female friend, while Britain remains in lockdown.
Princess Anne's son Peter went 460 miles from his home in Gloucestershire to see Lindsay Wallace, 40, at her home in St Cyrus, Aberdeenshire.
Police were called and confirmed they "spoke to the occupants" of the property but found no breaches of coronavirus rules had taken place.
Phillips separated from wife Autumn in 2019, with the couple announcing they would divorce in February last year, the BBC reported.
The Sun reported Lindsay Wallace is married but separated from her husband and the newspaper claimed Phillips is "besotted" with her.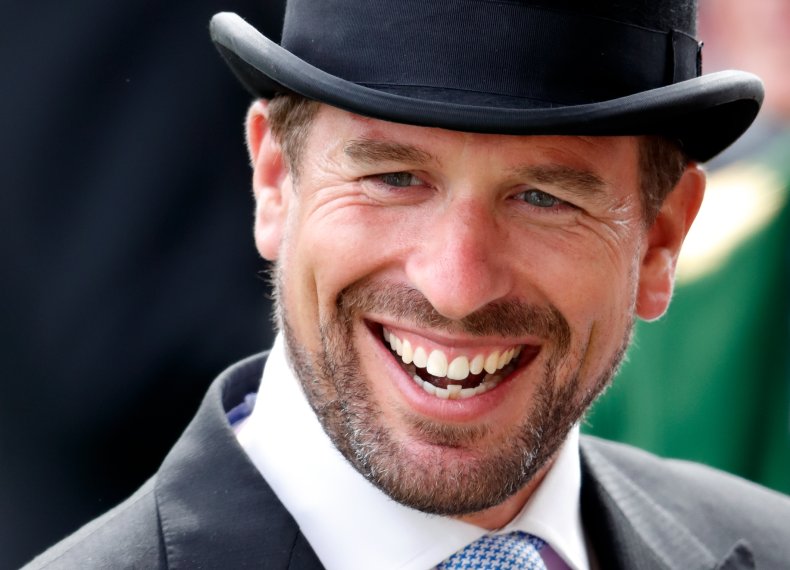 However, a spokesperson for Phillips, who lives at his mother's Gatcombe Park estate, said he travelled "on business" as part of his work with company XF Medical, which "operates in the COVID testing arena."
The latest debate is at least the eighth time questions have been asked over the royal family's commitment to the spirit of the coronavirus rules.
Last week, Prince Charles toured Greece while Parliament voted on new hefty fines for anyone travelling overseas from Britain without a reasonable excuse and Prince William has faced criticism several times, including for a tour of the U.K. in December.
Phillips is Queen Elizabeth II's grandson via her daughter Princess Anne and he is cousins with Prince Harry and Prince William.
Wallace is a family friend of Phillips and his sister Zara Tindall, the three having all gone to school together in Scotland.
A spokesperson said: "Peter Phillips travelled to Scotland on business in connection with his work for XF Medical which operates in the COVID testing arena.
"We do not comment on details or circumstances of Mr Phillips accommodation when travelling."
A statement by Police Scotland said: "At around 6.40pm on Friday 26 March, 2021, police received a report of a potential breach of coronavirus regulations at a property in St Cyrus, Montrose.
"Officers attended, spoke to the occupants and found no breaches of ­legislation."
The royal family's past COVID scandals include Prince William joking about the pandemic on tour of Ireland in March 2020, Prince Harry claiming the media coverage of coronavirus was too negative and Prince William keeping his COVID diagnosis a secret.
William and Kate Middleton were also criticized by Scottish and Welsh politicians for taking the Royal Train on a tour of the U.K. in the face of bans on unnecessary travel.
Princess Beatrice and husband Edoardo Mapelli Mozzi also made headlines by going for dinner with friend Peter Dundas, who styled Beyoncé at the 2017 Grammys.
William and Kate also met Prince Edward and Sophie, Countess of Wessex, at a Christmas light show in Sandringham amid a ban on social gatherings.
Last week, Prince Charles was criticized for a tour of Greece even as MPs were voting to make international travel illegal for Brits, and punishable by a £5,000 fine.
Clarence House said the trip was on the request of the U.K. government.