Prince William and Kate Middleton Take Prince George and Princess Charlotte To Europe, Adding Cute To Charm Offensive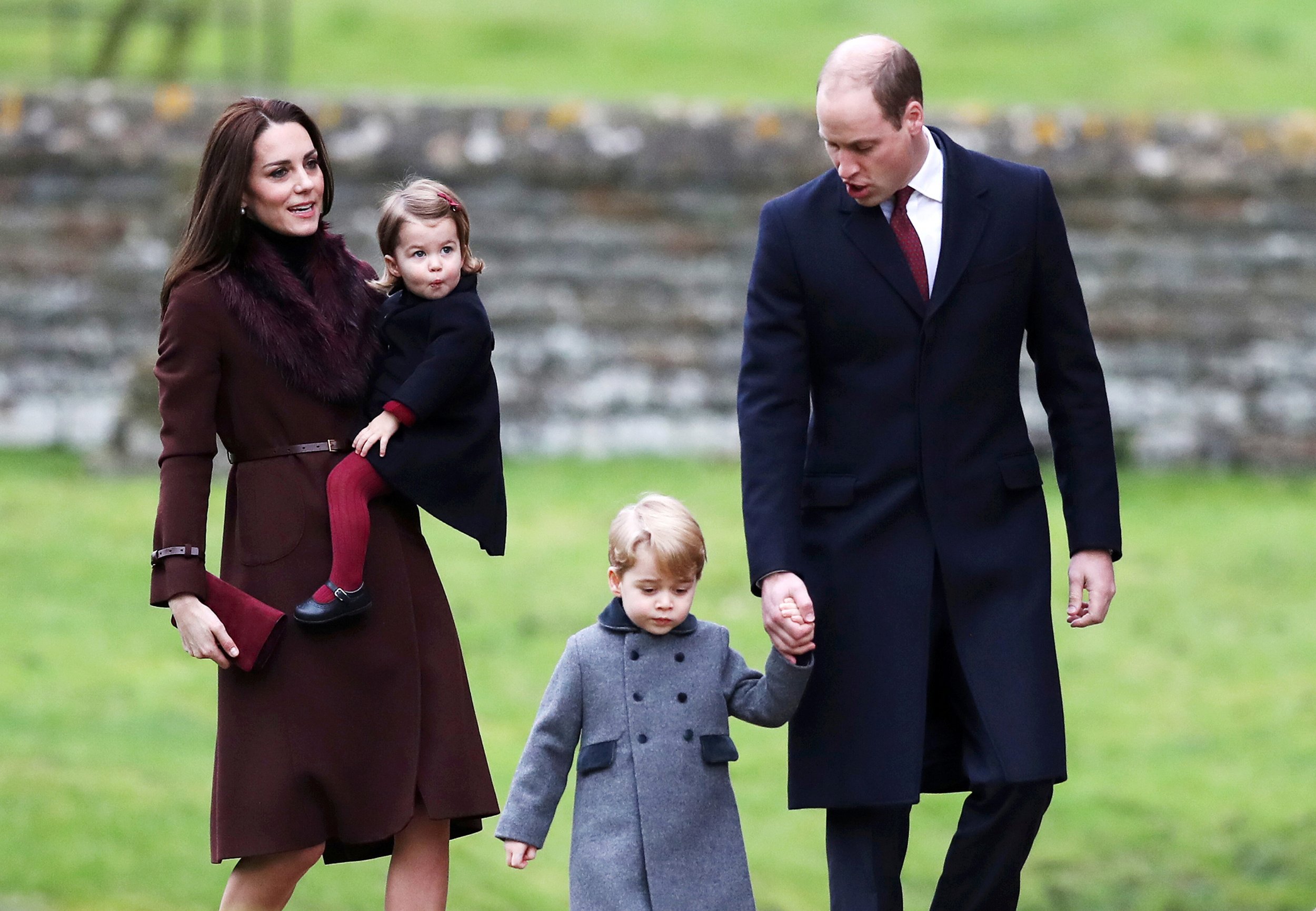 When Britain's Prince William and Kate Middleton set off for Europe on Monday they begin a five-day charm offensive at a time when the U.K.'s relationship with the continent is more important than ever.
Given the strained relations with Europe since the Brexit vote last year, having some extra cute factor won't go amiss: so it is a relief that Kate and William will have their son and daughter, Prince and Princess George and Charlotte, along for the ride during the five day tour to Poland and Germany.
According to a statement from the couple's press spokesman, "They have decided that their children, Prince George and Princess Charlotte, will travel with them and we expect the children to be seen on at least a couple of occasions over the course of the week."
George, three, and Charlotte, two, do not always accompany the couple. But they have done so together once before: In 2016, the pair joined their parents on a trip to Canada, where among other activities they took part in an open-air party with other children. George also came along to a visit to New Zealand and Australia back in 2014.
A royal visit is a carefully managed event, where pictures of cheerful greetings and perfect photo-ops are a regular occurance. In that, taking the children along is likely to introduce a new challenge into the mix. Even for a couple as privileged as the Windsors, parenting comes with challenges.
"Personally, becoming a mother has been such a rewarding and wonderful experience. However, at times it has also been a huge challenge," Kate said in a speech in London in March.
"Even for me, who has support at home that most mothers do not. Nothing can really prepare you for the sheer, overwhelming experience of what it means to become a mother. It's full of complex emotions of joy, exhaustion, love, and worry, all mixed together."
But past appearances by the youngest royals, including one recent showing where the British press went crazy over George reading a picture book about airplanes during a fly-over, suggest the pair are likely to be a foreign relations asset, rather than a diplomatic incident.