Royal Family: When Will Prince Louis be Christened?
Prince Louis was last seen shortly after his birth in April when he was taken home by his parents, Kate Middleton and Prince William, the Duke and Duchess of Cambridge.
His next public appearance is likely to be his christening, for which no public date has been announced.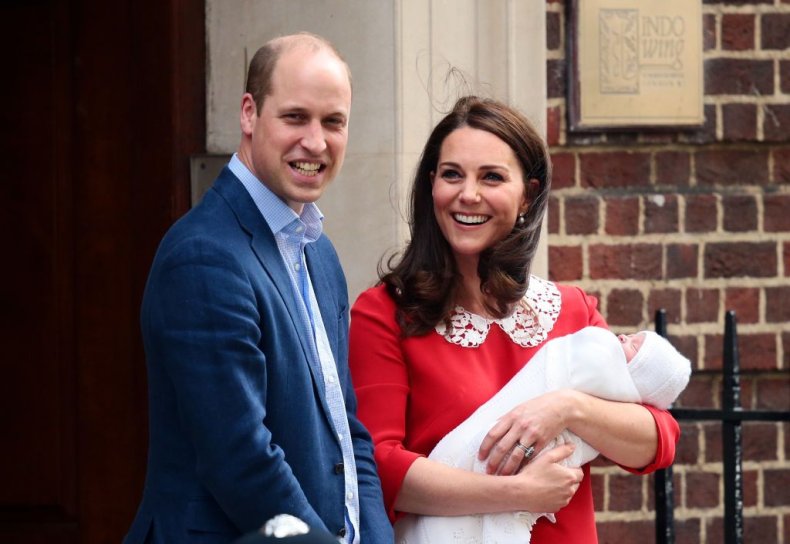 Some royal family watchers have speculated that he is likely to be christened in July, with his brother, Prince George, christened three months after his July 2013 birth. His sister, Princess Charlotte, was christened two months after her May 2015 birth.
With Prince William in the Middle East on official duties at the end of June, his christening is likely to fall some time in July.
"The historic nature of this tour is of course important and the Duke considers it a great privilege to be undertaking the first ever official Royal tour of Israel and the Occupied Palestinian Territories and to be able to help further strengthen the friendship between Jordan and the United Kingdom," said Kensington Palace of the tour.
Both Prince Louis' siblings were baptized by the Archbishop of Canterbury, Prince George in St James's Palace and Princess Charlotte at St Mary Magdalene Church in Sandringham House.
Prince Louis, like his siblings, is likely to wear a replica of the 172-year-old Honiton Robe for the ceremony. The original garment was created for Queen Victoria for the christening of her eldest daughter, Princess Royal Victoria, but is now considered too fragile for use.
It is modelled after the wedding dress Queen Victoria wore for her marriage to Prince Albert in 1840, a year before the birth of their first child.
James Brookes, a royal expert, told British tabloid The Daily Express that pictures of Prince Louis' christening were likely as the Duke and Duchess of Cambridge sought to compromise between their desire for privacy and public desire for information about the event.
"Judging by the previous christenings, and the importance of the day for the family, Louis' christening will be a private affair, perhaps no surprise there.
"The Cambridges are well aware of the media spotlight on and interest in their family - we saw that with the recent photos of Prince George and Princess Charlotte playing at the polo match.
"We'll no doubt have the official christening photos, as we did with Prince George and Princess Charlotte."