The Royal Family's 2018 in Photos: Weddings, Babies and A Visit from Trump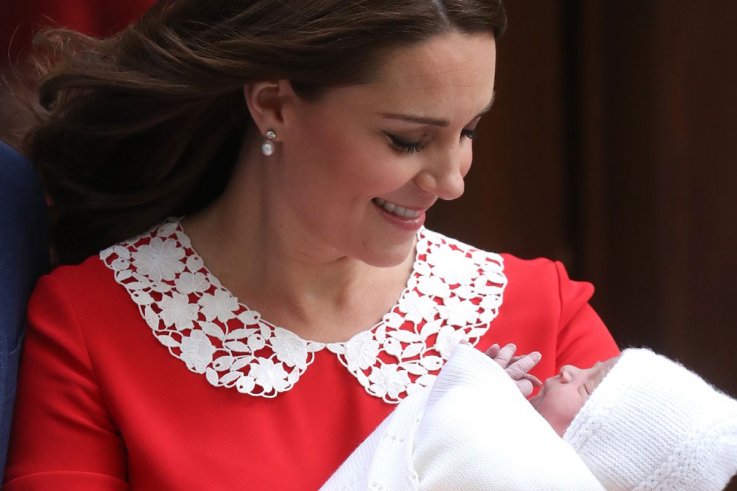 The British Royal Family is wrapping up a major year. Three royal babies were born, including the fifth in line to the throne, and another was announced. An American actress officially joined the ranks of the ancient institution, and another spectacular wedding soon followed.
As she celebrated the 65th anniversary of her coronation, the Queen must have been pleased with the public relations coup the family has pulled off. The monarchy saw a slump in popularity in the 1990s, after Prince Charles and Princess Diana's marriage crumbled amid infidelity.
The next generation of royals is doing a magnificent job of patching up the institution's reputation, giving it a slick, modern makeover and, for an antique and ultimately bizarre tradition, a surprising amount of relatability.
According to a recent Statista poll, Princes Harry and William are the most popular royals, aside from the Queen. Their open, friendly public personas are a million miles away from their father's stuffy image; Charles is only liked by nine percent of Britons, according to Statista.
Luckily for the family, the young brothers drove the royal coverage in 2018. The biggest event was undoubtedly Prince Harry's marriage to Meghan Markle in May, which was watched live by almost 30 million Americans. Prince William and Catherine, Duchess of Cambridge welcomed their third child in April, giving the public yet more cute pictures to coo over.
Meghan wasn't the only American among the Royals this year. President Trump conducted a state visit in July amid large protests in London, visiting the Queen in what would be seen, predictably, as a gaffe-filled meeting.
The family won't be resting much in 2019, either. As well as the birth of Harry and Meghan's child in the spring, minor royal Lady Gabriella Windsor will marry her fiance around the same time. The 92-year-old Queen, who has already stopped traveling for overseas tours, will likely to continue her slow withdrawal from public events, letting the next generation take the reins.
We've collected the 16 key royal moments of 2018, from births, trips abroad and weddings, to look back over the family's memorable year.