The Royal Pedigree: Queen Elizabeth II's Famous Forebears
By Editorial Assistant Jessica Sion
Newsweek's latest special edition looks at the legacy and life of Queen Elizabeth II​, the longest-reigning British monarch in history. The queen's forebears were mavericks, killers, heroes: They were never boring. Read more about the history of these figures.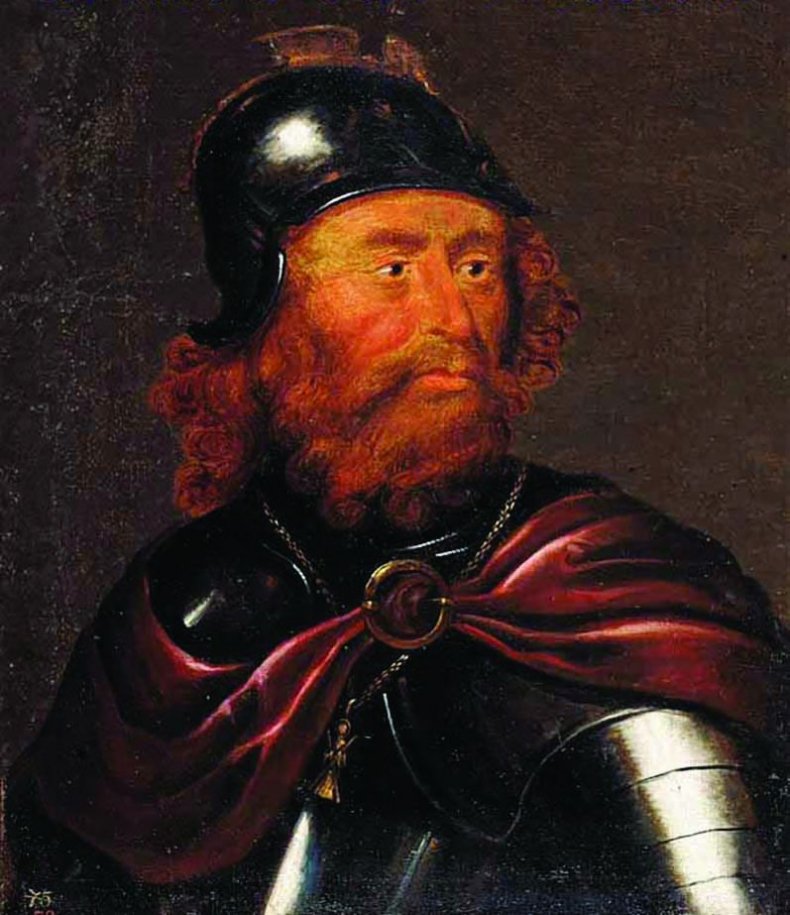 Robert The Bruce (1274–1329)
Add 19 "greats" to the word "granddaughter" and you've got Elizabeth II's relationship to Scotland's famous patriot king, Robert I, known as "The Bruce" because of his last name. Ironically, considering his progeny's rule over a United Kingdom, Robert secured Scotland's independence from England after the Battle of Bannockburn in 1314, at which his forces defeated a heavily favored English army. A guerrilla warrior who fought tooth and nail against Edward I—a distant relative of Queen Elizabeth from another branch of her family tree—Robert is still a hero to Scots today, a country that in 2014 voted to remain part of the U.K.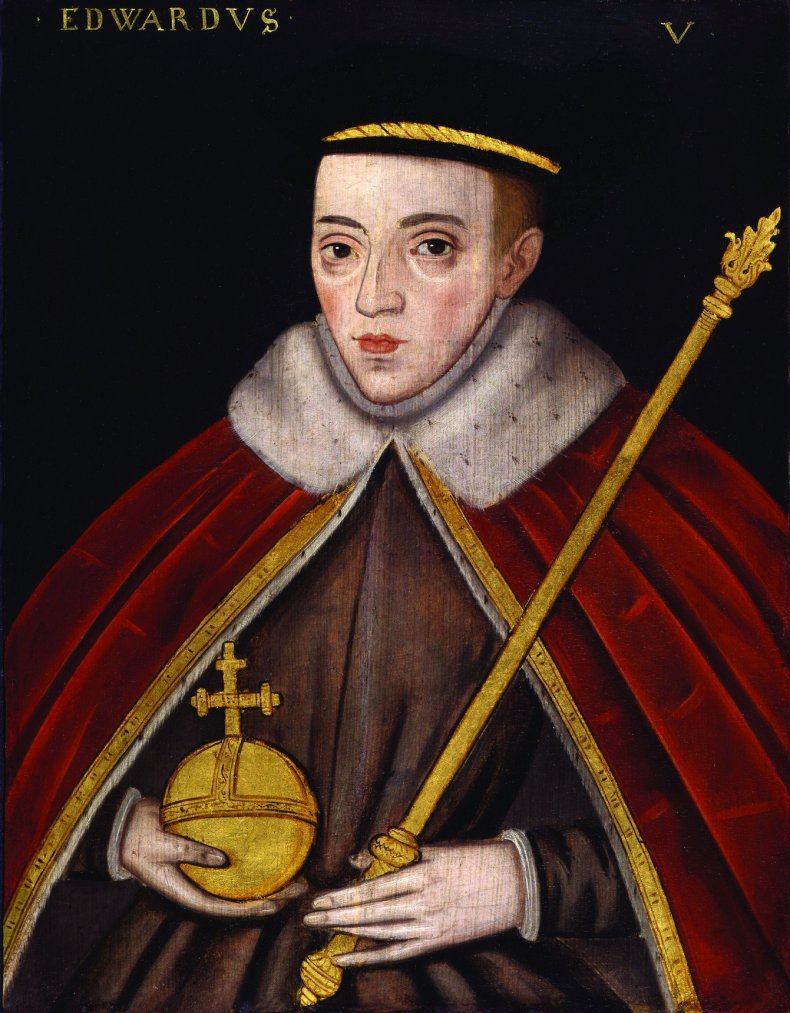 Edward V (1470–1483)
Edward V was only 12 years old when his father died and constituents claimed the throne for him in 1470. Thirteenth great-granduncle to Queen Elizabeth II, he was never officially crowned. In fact, Edward's brief reign ended a little more than four months later when his uncle, Richard III, Duke of Gloucester, alleged that Edward and his younger brother were the illegitimate children of an invalid marriage and had them thrown into the Tower of London for safekeeping. Shortly after Richard III took the throne, the two boys mysteriously disappeared. Many, including Shakespeare, suspect that Richard III ordered the murder of his two nephews to secure his own power.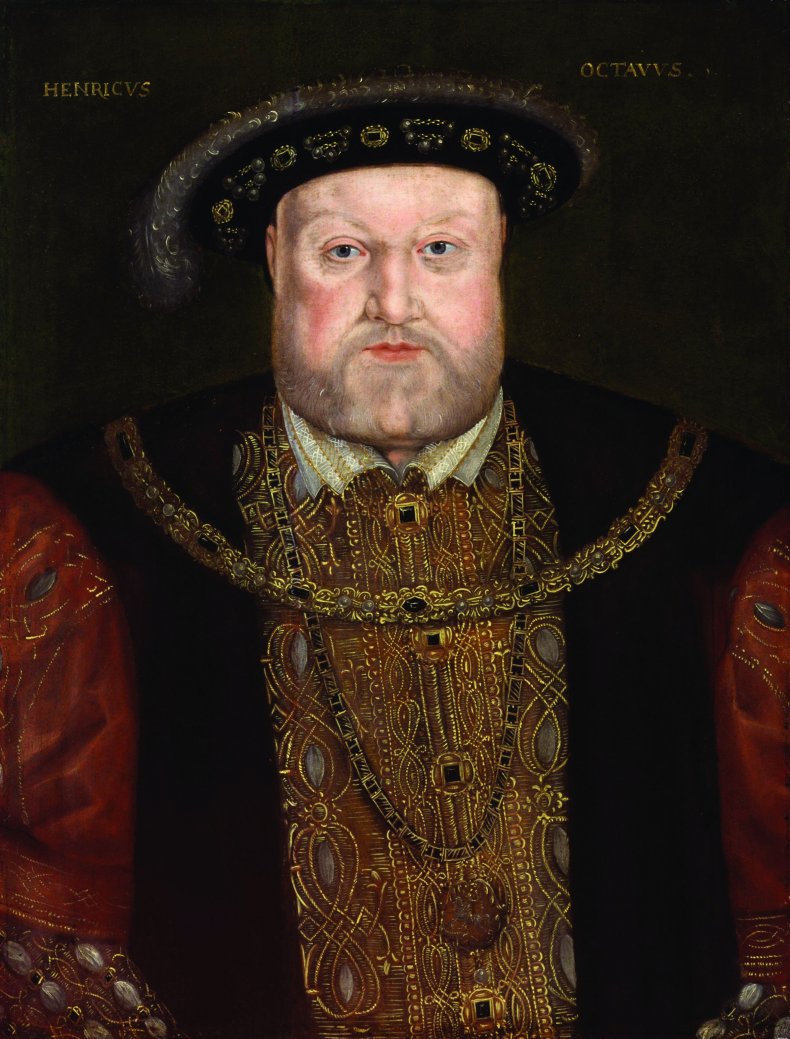 Henry VIII (1491–1547)
During his 37-year reign, Henry VIII took six wives. The first, Catherine of Aragon, was the mother of Queen Mary I of England. Over time, Henry grew frustrated with Catherine's inability to produce a male heir and sought an annulment from the Pope. His request denied, Henry decided he didn't need the Pope's permission. England broke away from the authority of the Pope and the Roman Catholic Church, giving rise to the Church of England and the long, bloody shift of the kingdom to protestantism. Henry eventually divorced Catherine and married Anne Boleyn, who, like her predecessor, failed to give Henry a son, though she did give birth to Elizabeth I. He had her executed and took a third wife, who bore him a son but died 12 days later. His fourth marriage ended in another divorce, and he executed his fifth wife on grounds of adultery. His sixth and final marriage survived Henry himself.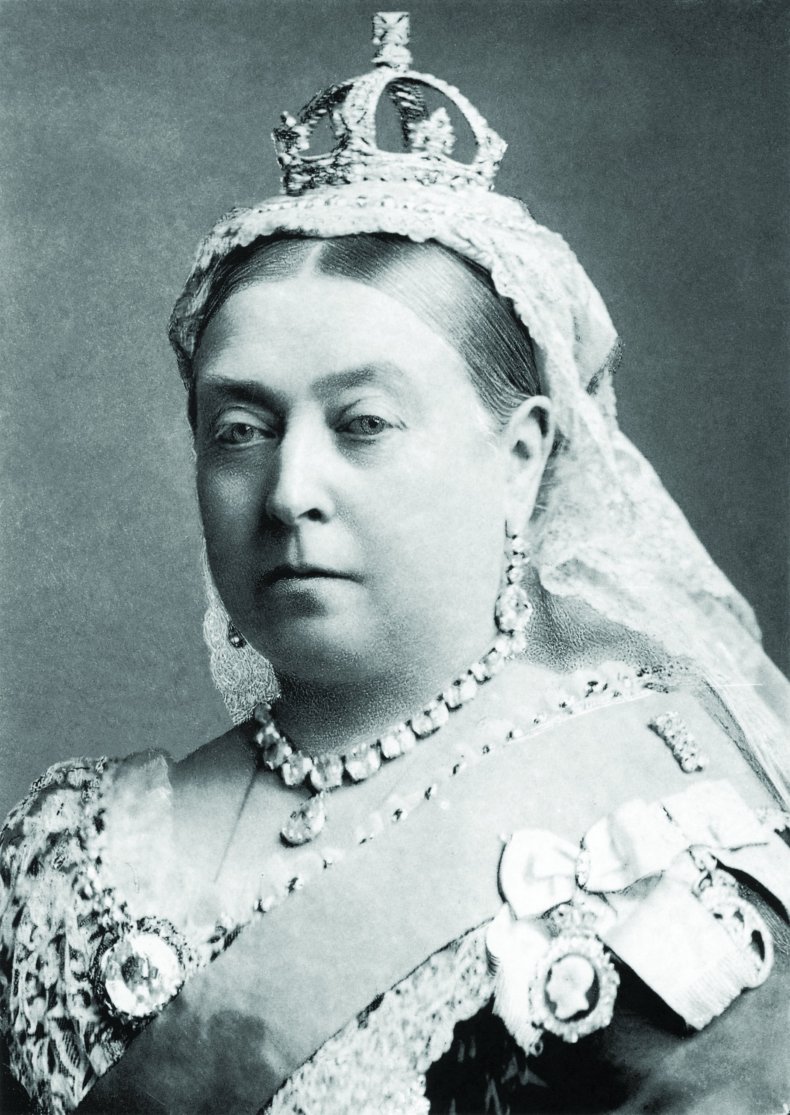 Queen Victoria (1819–1901)
Queen Victoria was the longest reigning monarch in English history—until Elizabeth II. She became Queen at age 18 and held the throne for more than six decades until her death in 1901. Under Queen Victoria, Great Britain enjoyed an era of industrial expansion, economic progress, scientific advancement, tremendous wealth and imperial reach. She was deeply in love with her husband, Prince Albert, and never fully recovered from his death in 1861; even after resuming her public duties following years of withdrawal, she wore black for the rest of her reign. Victoria bore nine children between 1840 and 1857, most of whom married into other royal families around the continent, earning her the title "grandmother of Europe" and giving her great-great-granddaughter, Queen Elizabeth II, a wide network of distant cousins in various European monarchies.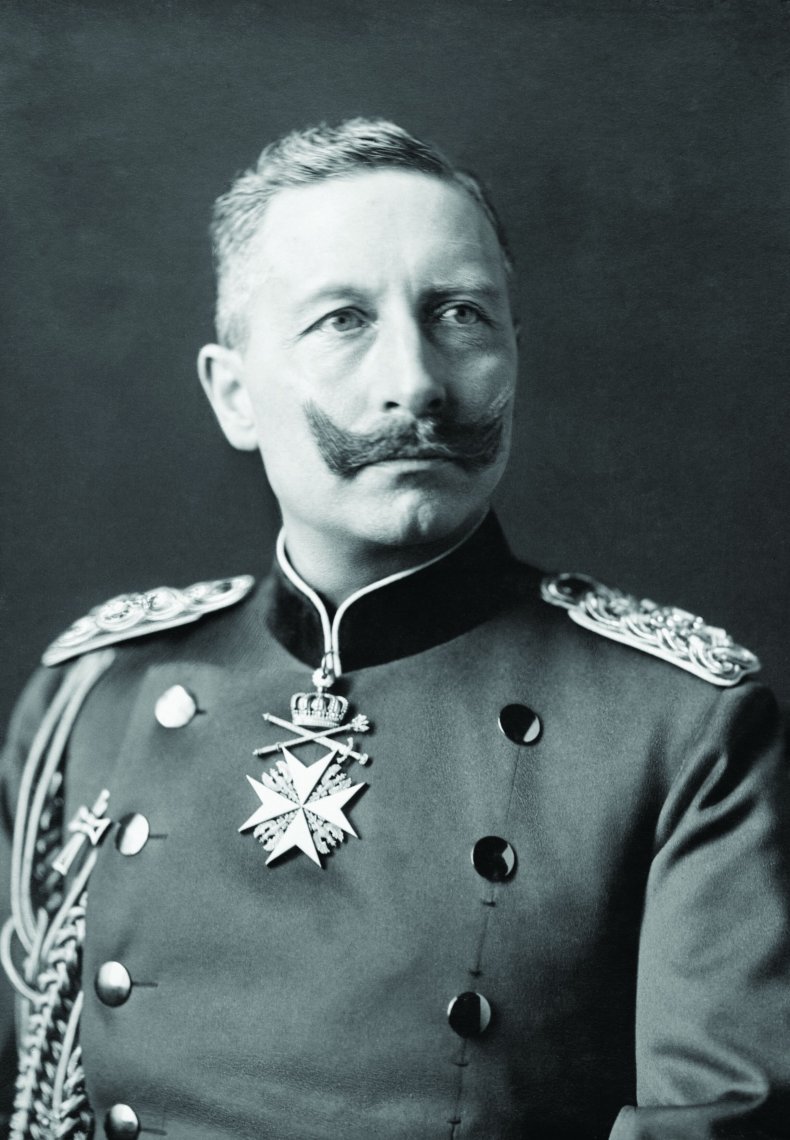 Wilhelm II (1859–1941)
One such distant cousin was Kaiser Wilhelm II, the last emperor of Germany before the Weimar Republic was established in 1919. Grandson to Queen Victoria, he was Queen Elizabeth II's first cousin once removed. He became emperor in 1888 and garnered his belligerent reputation by encouraging Austria to declare war on Serbia following the assassination of Archduke Franz Ferdinand in 1914, effectively pledging German support in the event of a war. Four years later, following Germany's military collapse and the Allies' imminent victory, Wilhelm abdicated and fled to the Netherlands, where he stayed for the remainder of his life.
This article appears in Newsweek's Special Commemorative Edition, The Queen.