Royal Shakespeare Company Virtually Pays Tribute to the Bard on His 456th Birthday
All the world's a stage, especially on April 23, this being the 456th birthday of William Shakespeare. To pay tribute to the Bard, the Royal Shakespeare Company shared a video on YouTube that featured fans reciting their favorite lines from plays and sonnets.
"Our largest ever digital celebration of Shakespeare by audiences," the Royal Shakespeare Company captioned the video. "More than 1,000 people across the world celebrate William Shakespeare's 456th birthday on 23 April 2020 by sharing their Shakespeare. This short film brings them together." By using the hashtag #ShareYourShakespeare, the Royal Shakespeare Company collected various interpretations.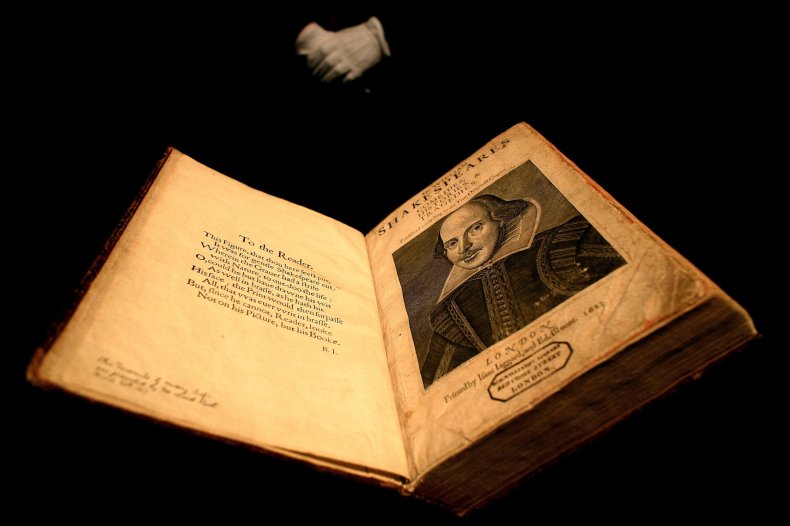 The three-minute clip includes lines from comedies, such as As You Like It, A Midsummer Night's Dream, Twelfth Night and The Tempest. Other fans opted to recite from tragedies, including Romeo & Juliet, Julius Caesar and Hamlet. Some fans got creative with their props and included items such as stuffed animals, cauldrons and skulls. Pets also got cameos, and fans spoke passionately to their cats and dogs.
Three drama aficionados got together via video chat to conjure up a spell as the witches from Macbeth. Two boys got dressed up in costume and acted out the opening scene of Romeo & Juliet. One girl quoted Shakespeare's 18th sonnet, and she compared her dog to a summer's day.
The virtual celebration comes days after the Public Theater announced that it had canceled New York's Shakespeare in the Park's 2020 season, along with several other summer events, due to the coronavirus pandemic. Despite the lockdown, there are other ways to celebrate Shakespeare's birthday. Fans can stream versions of King Lear and Hamlet on Amazon Prime, along with Love's Labour's Lost, Henry V, Twelfth Night and The Winter's Tale are available on YouTube. Or, you can dust off your old copies of Shakespeare's plays and act one out in the comfort of your own home.
Then, too, perhaps a lockdown and lack of live theater due to disease could persuade you to write a play of your own. James Shapiro, scholar and author of The Year of Lear, noted that Shakespeare wrote some of his best works while theaters were closed in 1606. Shapiro posited that because of theater closures and disease, Shakespeare churned out King Lear, Macbeth and Antony & Cleopatra that year between waves of the bubonic plague.
Shakespeare also wrote Romeo & Juliet during a plague outbreak in 1593. Additionally, many of his works reference plagues.
William Shakespeare was born in 1564. Throughout his tenure, he wrote 38 plays, 154 sonnets, two narrative poems, and a variety of other poetry. Many consider him one of the greatest writers of all time. Shakespeare's work has endured for centuries, and live on the stage and screen to this day.